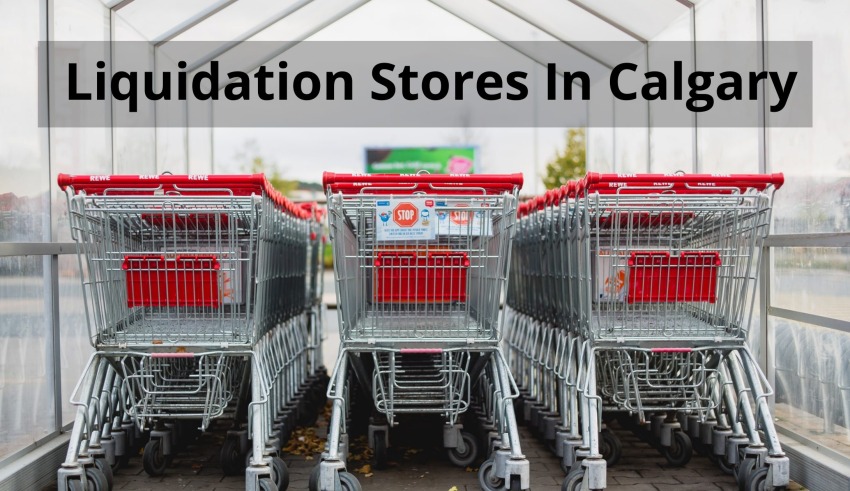 Like any other country, Canada also has a good number of liquidation stores. People go to these stores to save hundreds of dollars on their shopping. They get to shop branded high-quality products at a wholesale or very low price. It is so because these products are the ones that have been returned, part of overstocks, bankruptcies, etc. Various liquidation stores are spread across and located in different areas like in Calgary Etc. In this article, we'll be discussing some of the best liquidation stores in Calgary.
Calgary, with numerous skyscrapers, is probably the best city to live in Canada. It is the also most populous city in Alberta and so, we thought to talk about the stores of this area. We have researched, analyzed, and reviewed every one of them personally to make sure that you get a clear view of which store to go to for your needs. Let's dive in!
What is liquidation?
Liquidation basically refers to the process of selling off original, branded, or high-quality products at huge discounted rates. Merchandises that are sold at a rate lower than their original price are collectively called liquidated products. so we will be serving you some of the best liquidation stores in Calgary. There are several reasons and ways merchandises end up listed as liquidated products.
In most cases, a liquidation sale is an antecedent to the closing down of any business. When a business shuts down or shifts from one location to another, the first step is to have all the assets sold to free up shelf or storage space and most importantly, generate quick cash.
Assets present at the time of shutting down or products that are left unsold, end up being packed into pallets and sold at wholesale rate. For businesses, to liquidate their assets and products is more preferable than to pack everything up, shift to a new location, and unpack it again there.
What are liquidation stores?
Now, as we're clear about what liquidation is, it would not be difficult for you to figure out what these stores are. The owners and heads of these top-tier stores often have exclusive contracts with various retailers and manufacturers. Liquidators are not doing charity and, hence, they charge a fee from manufacturers as well as earn certain profits from selling those merchandise.
So, sometimes there are liquidators who do not pay enough attention to the quality of stocks, all they focus on is the fee they're receiving from the manufacturers. Also, few liquidators sold goods at a much high rate and do not pay enough attention to after-sales service.
By now, you must be aware that not all liquidators are the same. If you're unable to make your choices right regarding liquidation stores, you will end up wasting money on poor-quality merchandise, which will ultimately be useless.
Hence, doing proper research and going for only well-reputed liquidators will help you not only get quality products but also save a lot of money. In some cases, the liquidated products also with a warranty provided by either the manufacturers or the liquidators themselves.
Best liquidation stores in Calgary: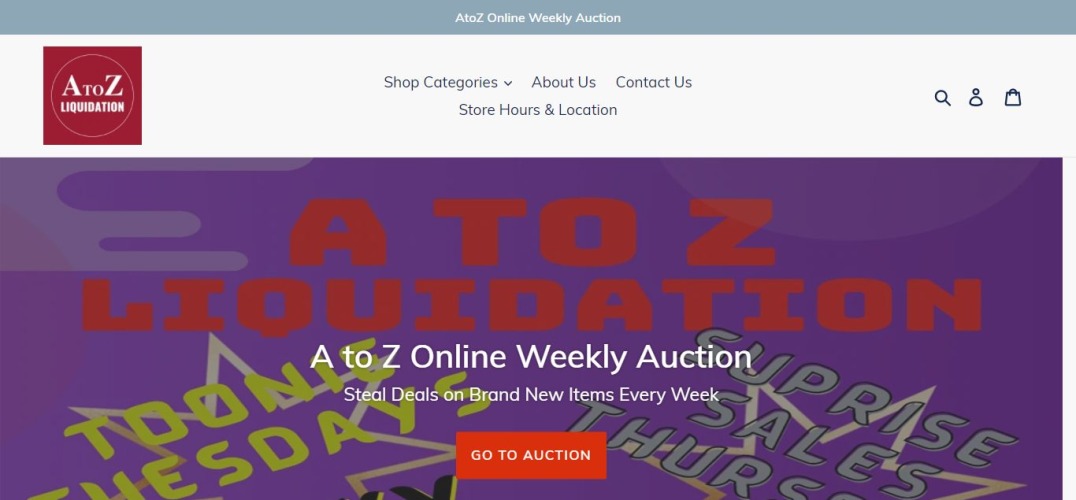 As the name suggests, you can find a plethora of products of all different categories at A to Z liquidation stores. It is considered to be one of the best liquidation stores in Calgary. The company strives to give its customers the biggest deals on top-quality products for all of their needs. At A to Z liquidation.
The team of experts works effectively day and night to ensure that not only everyone finds what they're ooking for but also they get to save hundreds of dollars on every purchase. Therefore, you can shop your heart out without thinking much about your budget. All you need to do is just visit their store at 1305 33 St NE Unit 2 Calgary or go to their site for the best deals.
As we mention earlier, you get to choose from a wide range of product categories such as  Accessories, Clothing, Food & Perishables, Housewares, Bedding, Health & Beauty, Home Decor, Electronics, and many more. Also, you can find an amazing collection of clothing from well-known brands in its fashion category. If you shop wisely, you can save up to 90% on brand new items.
---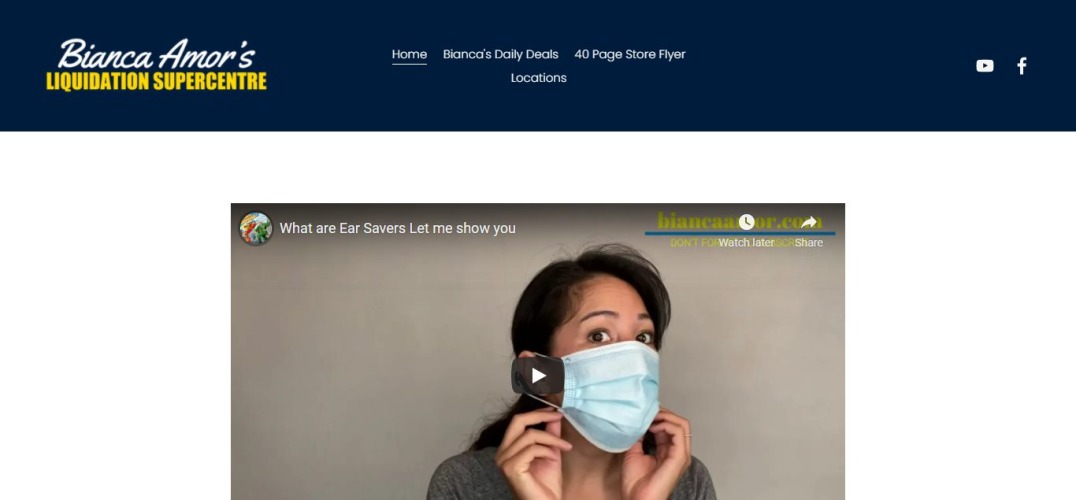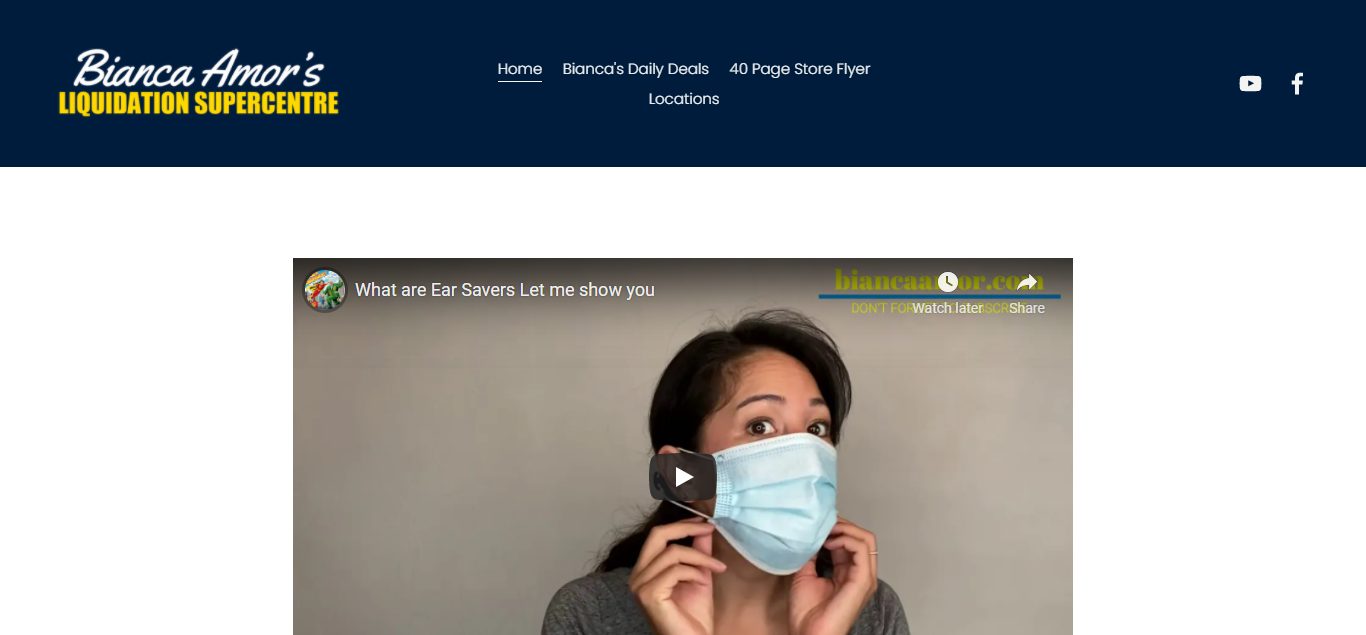 Binaca Amor has been in Western Canada for over 20 years. The company has built a very strong reputation by offering their customers the best deals on high-quality products throughout these years.
At Binaca Amor's, you get a 50% to 90% discount on a wide range of products from a variety of categories. Various product categories that they provide deals for include Furniture, Toys, Home Décor, pet Supplies, Kitchenware, Electronics, Art, Health & Fitness, and many more!
The best part about this company is that you can be the first one to know about Bianca's daily deals. You just need to sign up on the site using your mail id and, you'll be ready to go.
The best deals will be delivered straight to your inbox. In addition, they have one of the best customer support teams and you can reach out to them directly via email. The North store of the superstore chain is located at 3700 29th Street Northeast, Calgary, Alberta.
---
Binaca Amor's is one of the largest liquidation stores in Canada with stores spread at all locations. Whether you live in Alberta, British Columbia, Saskatchewan, or Manitoba, you can rely on Binaca Amor's because they have multiple liquidation stores in all these locations.
You can find the nearest store in your area by referring to the site. The company has been bringing the best deals for its customers in Western Canada for the last 20 years.
You get huge discounts on a wide range of products from a variety of categories, which include Tools, Pillows & Beddings, Toys, Home Décor, Furniture, Food, Clothing, Rugs, and many more. In addition, you also get daily deals, sales offers, events, coupons throughout the year.
The location for its Calgary south store is 5716 1 St SE #104, Calgary, AB T2H 1H8, Canada. You can visit the stores from Monday-Saturday within the hours 9 am-9 pm. ON Sunday the store closes two hours before the usual time.
---
Wholesale Warehouse Ltd – South Store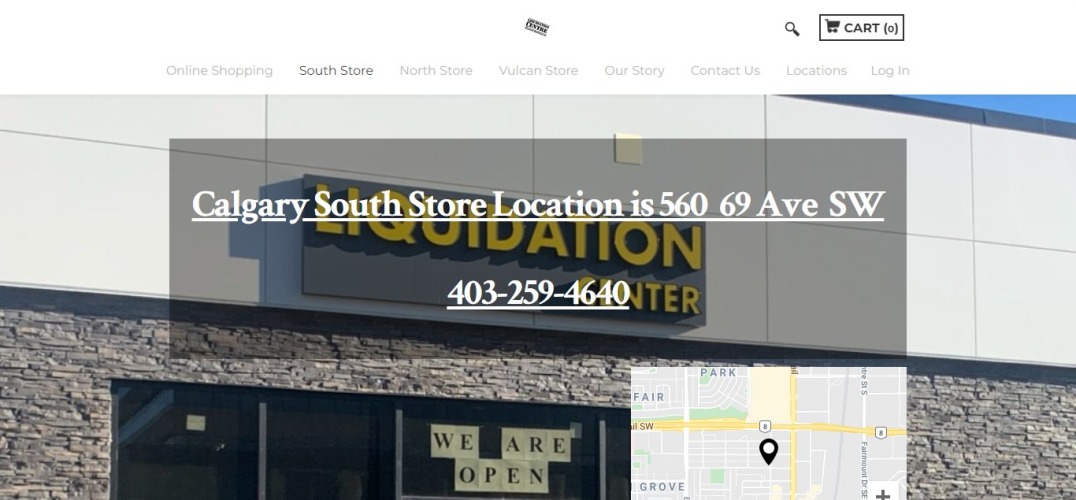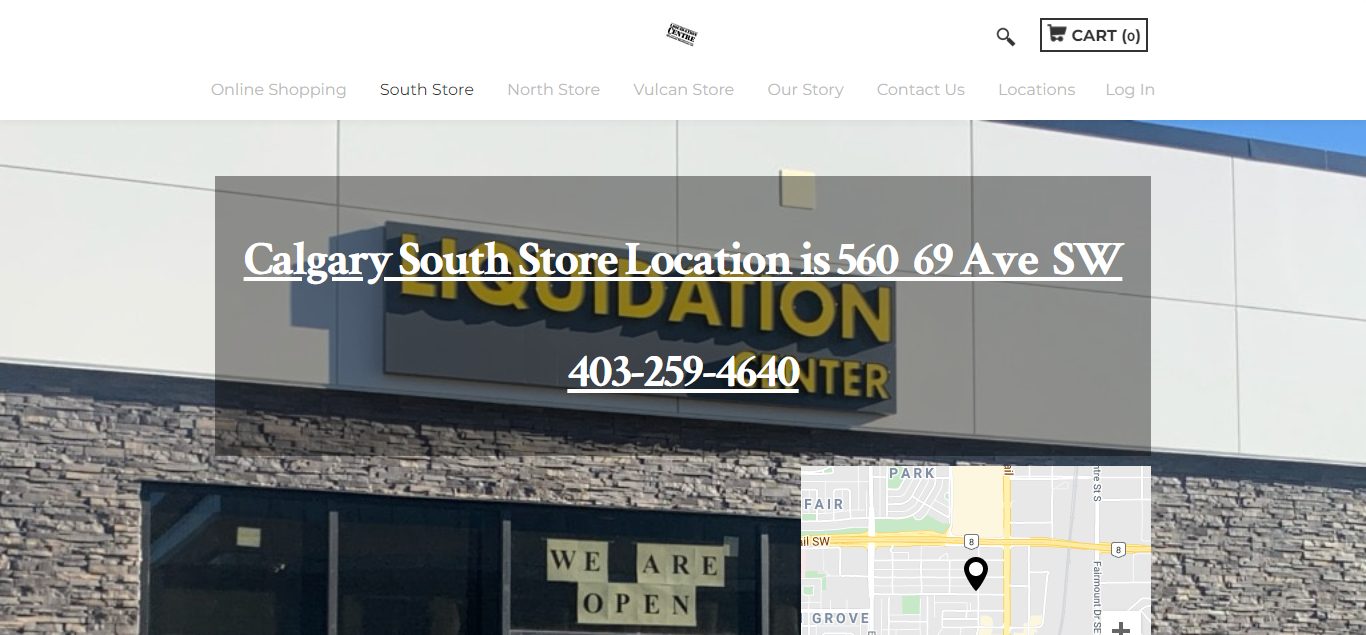 Located at 560 69 Ave SW, Calgary, Wholesale Warehouse is considered to be one of the best liquidation stores in Calgary. As a result of their consistent quality services, they have acquired a base of highly loyal customers.
They carry a lot of branded and high-quality merchandise at very budget-friendly prices. Merchandise categories that you can find at the store include clothing, groceries, home decor, everyday items, furniture, jewelry, and many more. These are just a handful of product categories that they offer.
Apart from the South store, the company has two other stores that you can go to – North store and Vulcan store. The timings of the South or Calgary store go as – Mon-Sat: 9 am – 8 pm and Sun: 10 am – 6 pm. To put a cherry on the cake, you can now also do online shopping as the company offers delivery service of products in and around the Calgary area.
---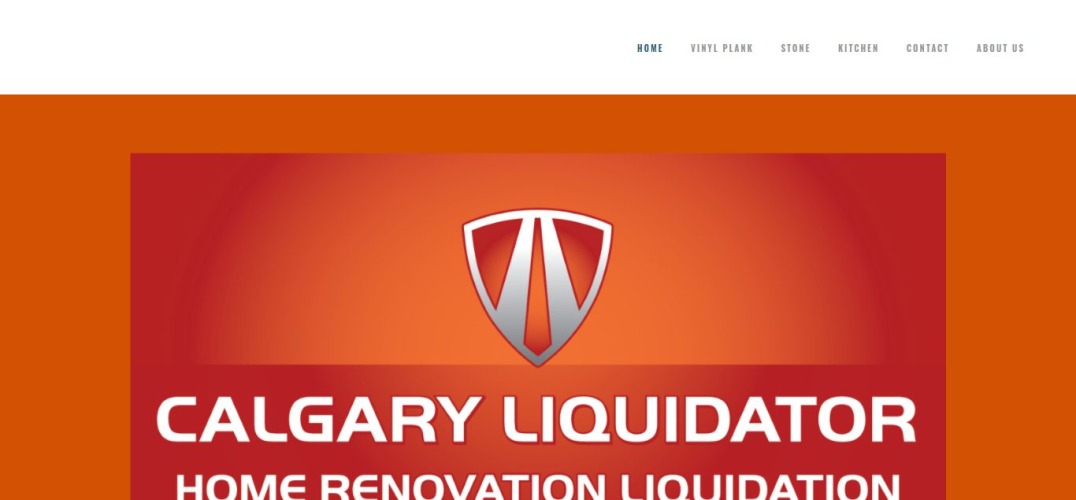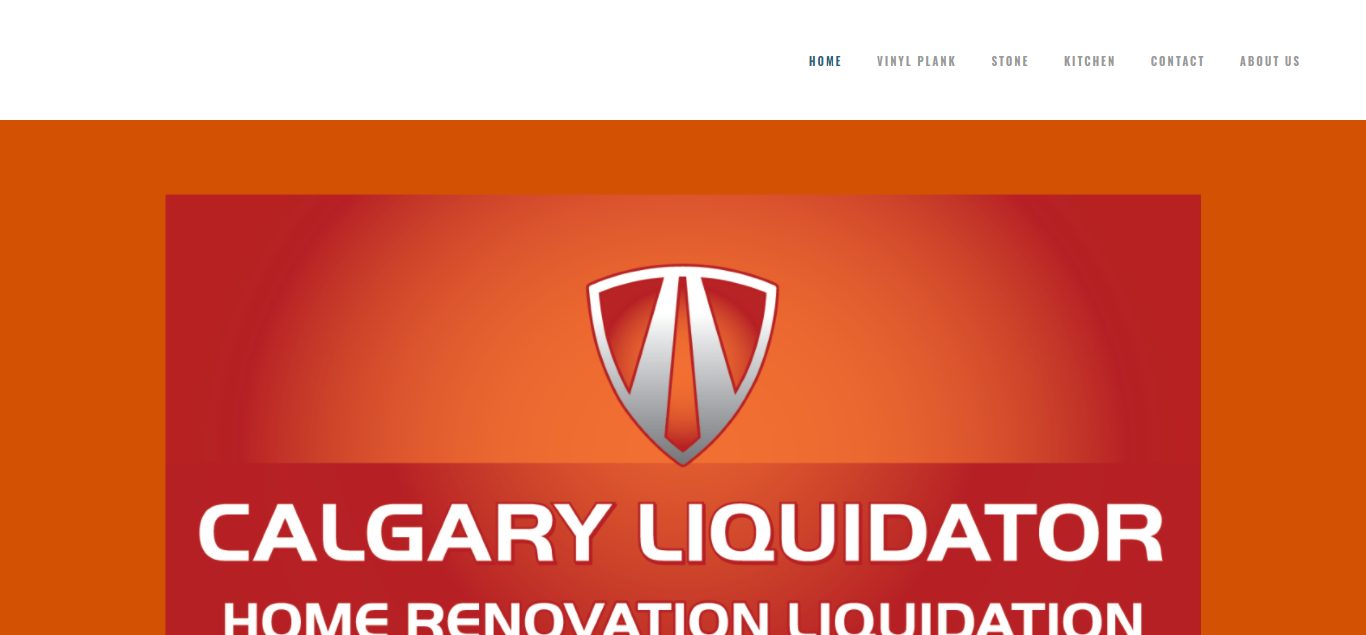 Calgary Liquidator is a locally owned and operated liquidation business that offers great deals on home renovation materials. From flooring to landscape materials, you can find it all at liquidators Calgary. Since 2014, they have been serving and offering huge deals on home renovation materials for people in Calgary and surrounding areas.
Apart from all these, they have very helpful staff and give all their customers with utmost importance. Hence, it is very easy to reach out to the company for any problem via their contact no., mail, or even social media handles. Every time you visit the store, we're sure that you'll receive a very friendly and knowledgeable customer experience. Also, the prices of the items are very reasonable and below cost.
---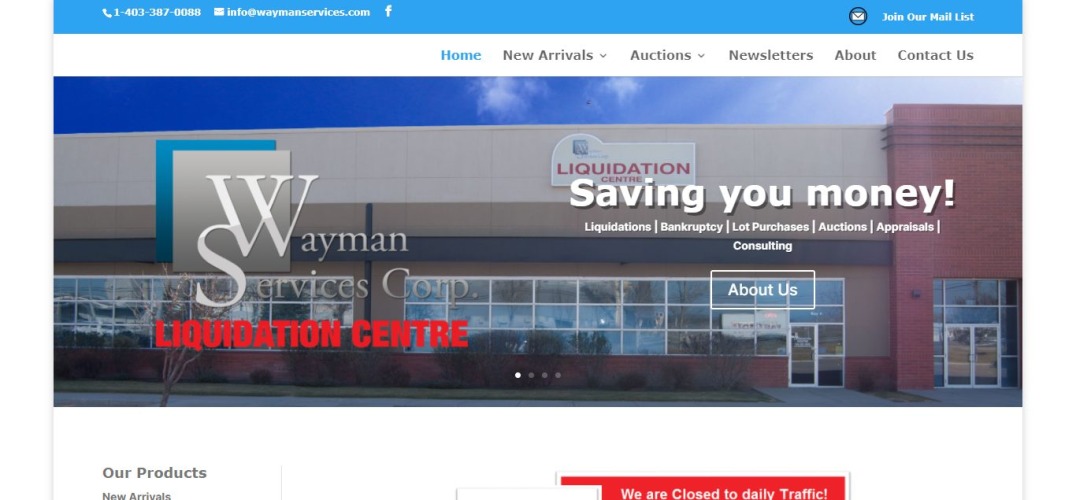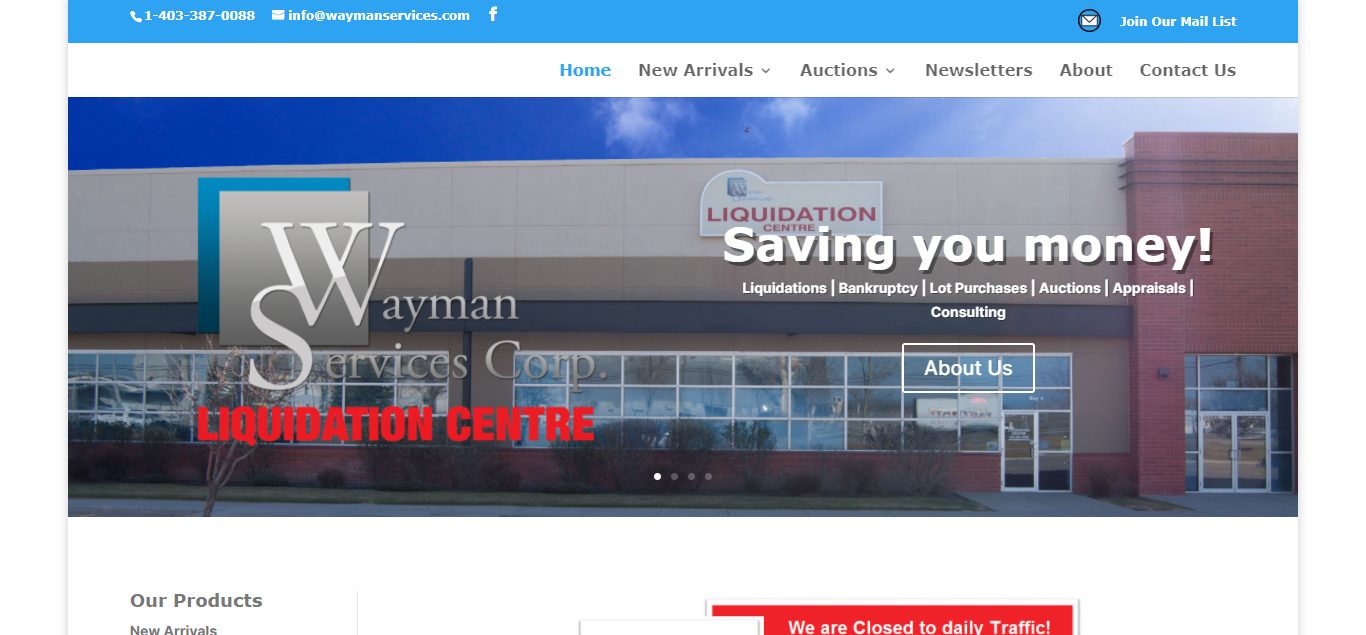 Be it appliances, clothing, accessories, furniture, housewares, plumbing, tools, miscellaneous, or any other product, you can shop them all at Wayman Services Liquidation Centre. You can further join their mailing list to get regular updates about events, auctions, newsletters, deals, product arrivals, etc. The company has been the number one choice of customers for their extreme value for money, variety, and high-quality merchandise.
The company has been in the industry for the past 31 years and has great experience in delivering the best to its customers. The team of experts strives to serve their customers with utmost honesty, integrity, and strict confidentiality. Every time you'll walk into a Wayman Services Liquidation Centre, you'll not be disappointed as you'll get to see branded merchandise at super affordable prices.
---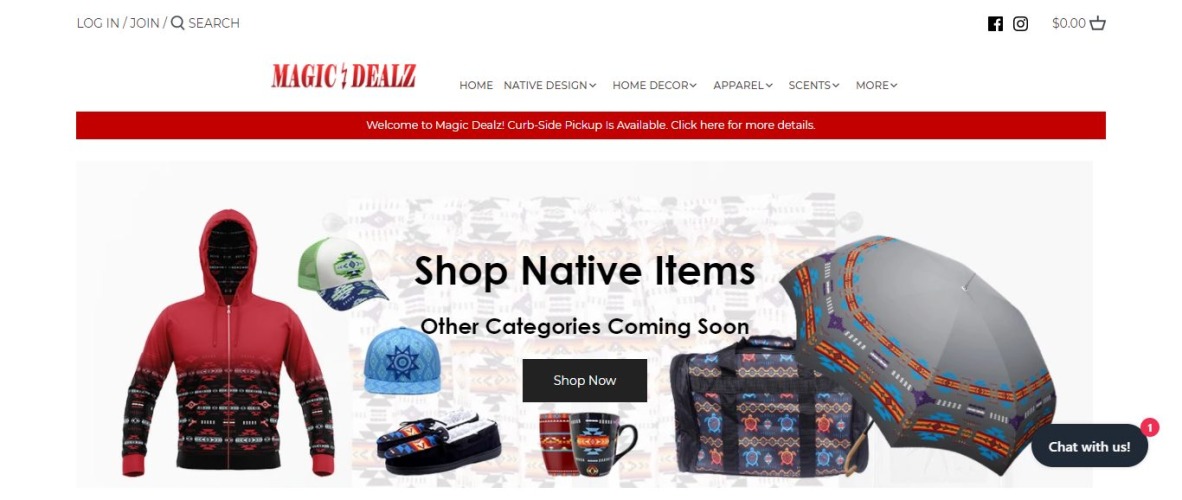 Once you go to Magic Dealz we don't think that you'll feel like going anywhere else. We say so because this liquidation Calgary offers a wide range of high-quality products at amazing wholesale rates to its customers. From kids to adults, they have products for all.
The company has a wide range of products for categories including apparel & clothing,  accessories, home décor, scents, kitchenware, sports products, computer & mobile accessories, toys, baby products, and many more. In addition, at Magic Deals, you get a curbside pickup facility in which you get to place your orders a day prior. Once the order is ready people get notified via mail and also their staff will help carry products to the vehicle.
---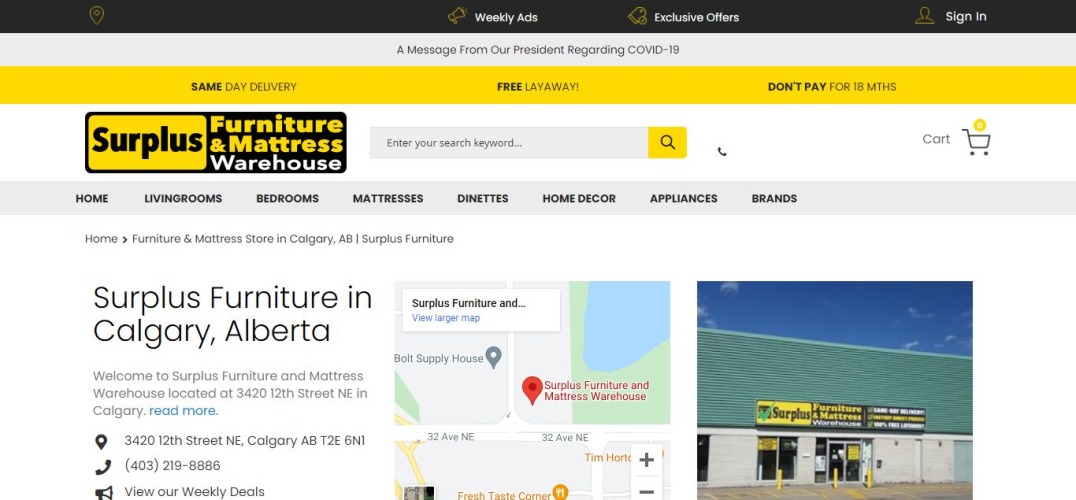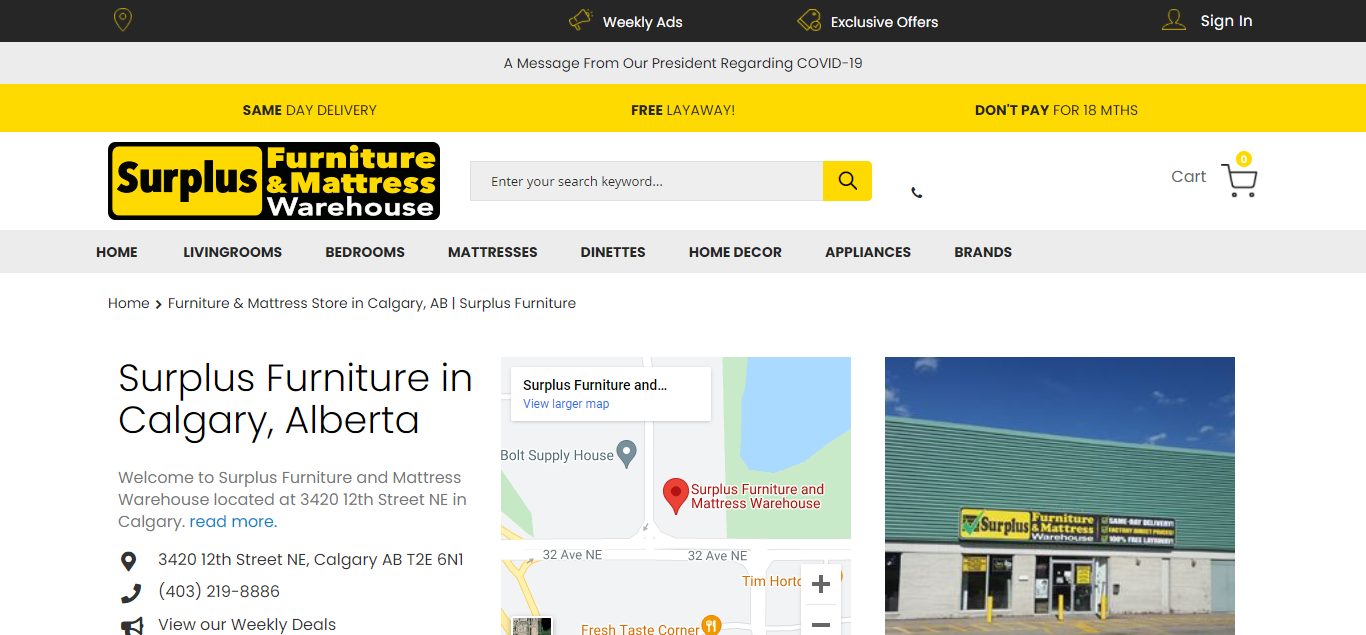 If you are looking for furniture at wholesale rates, then this is the place for you. The store is located at 3420 12th Street NE in Calgary. The company first opened its gates in 2002 and, since then, they have grown to 33 locations across Canada. The experts have more than 30 years of experience and have delivered over 55k+ products in this period.
The company has a wide range of furniture categories, which include types of furniture for living rooms, bedrooms, dinettes, and many more at unbeatable low prices.  You can also shop home décor items and mattresses at Surplus Furniture Warehouse. All of the furniture and mattresses are branded and hence, you need to fear their quality. Also, you can get a chance to win free furniture every month just by signing up on the site.
---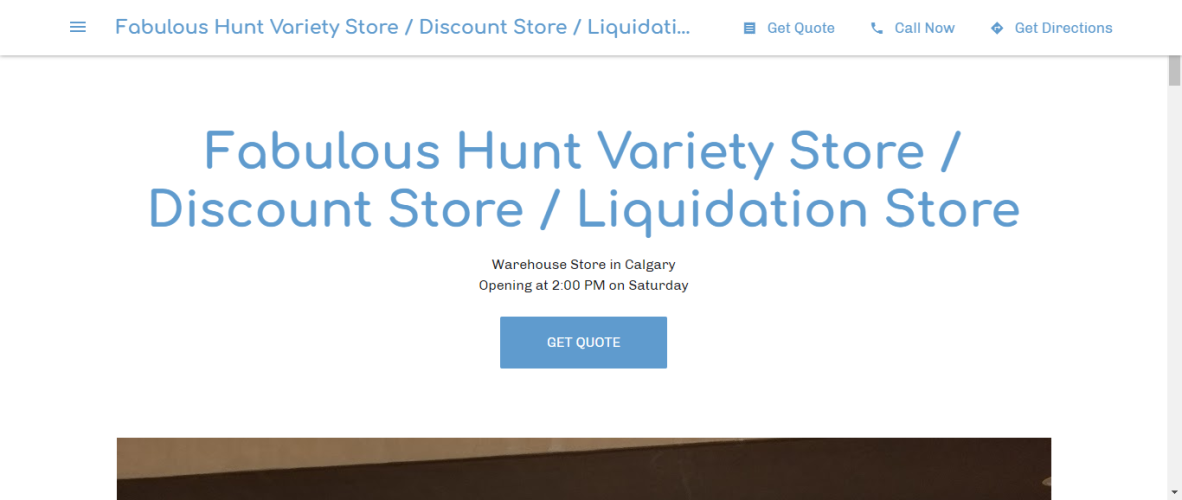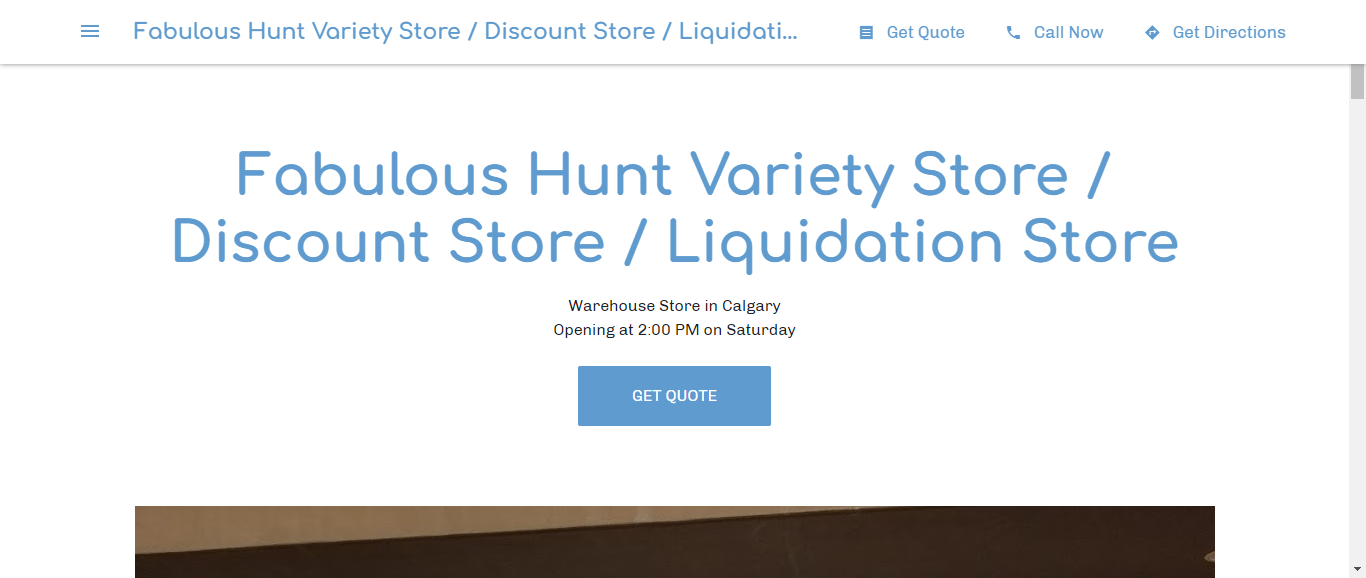 You can visit the Fabulous Hunt Liquidation store for amazing deals on branded household items. Items that you can shop at the store include jewelry, clothing, fashion accessories, small appliances, power tool, electronic gadgets, and more. You can visit it at 2023 34 Street Northeast UNIT #1 Calgary, Alberta.
---
SproutzKidz
Sproutz Kidz initially started as a fun consignment store for parents to come in and shop for their kids. But, after they expanded their line of specialization and took a U-turn. They have added a clothing section in their product categories. With the support of their customers, they've been able to extend their product offerings and still keep adding new items at regular intervals.
SproutzKidz is located at 2835-37th Street SW Calgary, AB T3E 3B3. You can visit the store Monday – Friday from 10 am – 6 pm. Whereas the drop-off hours are Monday – Friday from 10 am – 5:45 pm, which further depends on the volume of purchase and bins availability. The best part is that irrespective of whether you live in Calgary or not, you can shop and get delivery all over Canada from them through their online store.
Conclusion
We think that we were able to list the right liquidators in Calgary in our article. Meanwhile, make sure that whenever you want to go shopping, you come back to this article and check out the best liquidators Calgary.