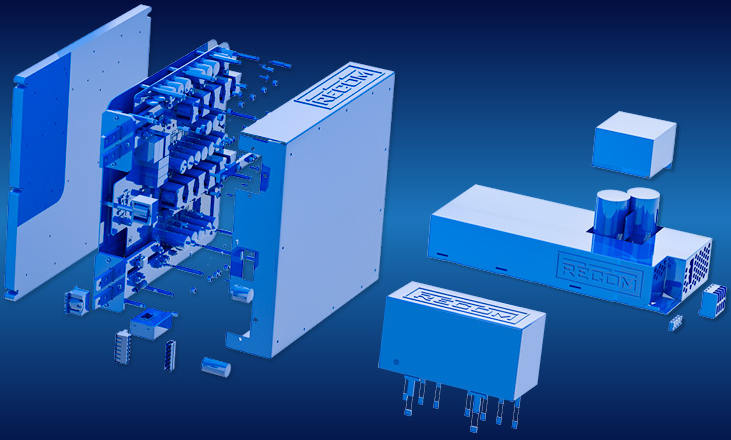 "Our engineering teams in China, Taiwan, Austria and Italy can design new products from the ground up," according to the company. "Alternatively, semi-custom-designs and modifications to existing products are offered. Recom's automated production lines offer economies of scale through various methods such as by re-using existing tooling and production equipment."
There is a library of platform designs to call on, particularly through related Italian company PCS which specialises in high-power and full-custom PSUs.
The non-standard services include battery chargers, battery conditioners, ac inverters and PFC front-ends in industrial, medical, energy, aerospace, mobility and military applications.