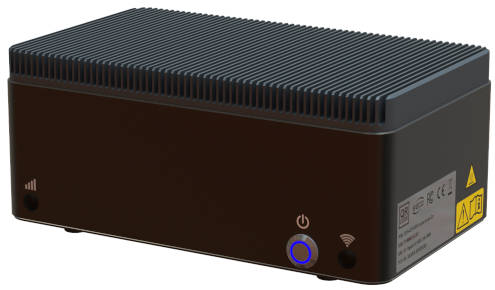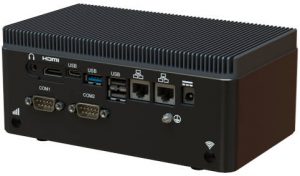 Inside the box is Seco's Solon motherboard (also called SBC-C31), and the single board computer's connectivity options include: 2x Gigabit Ethernet, USB 2.0/3.0, 2 x RS-232 or RS-485 on external DB9-M connectors, on-board 802.11 a/b/g/n/ac Wi-Fi and Bluetooth 5.0 and an on-board LTE modem with miniSIM slot or eSIM.
A Linux operating systems is available and Android is planned.
The computer operates from +12 to +24Vdc and across 0 to 50°C. Size is 181 x 109 x 75mm.
Applications are expected in digital signage and multimedia – there are optional VESA 100 and DIN standard mounting accessories.