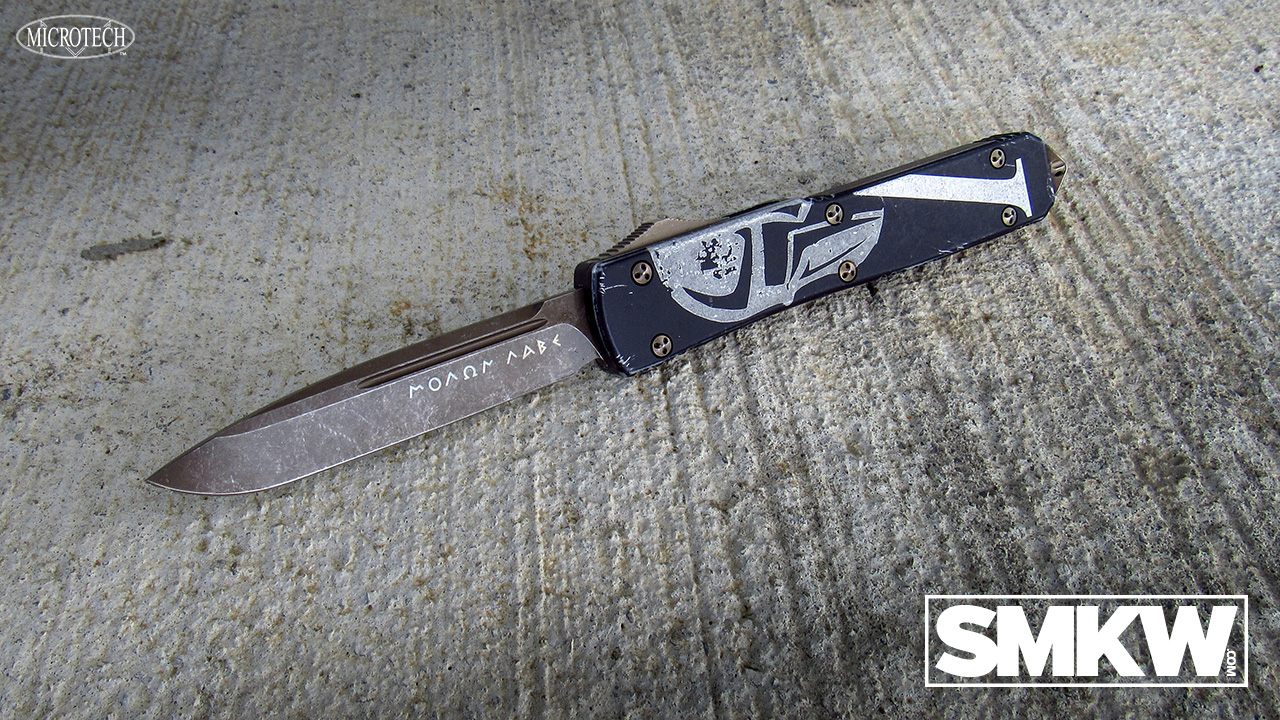 Story Courtesy of Knife Newsroom
Here's a first look at the new automatic Ultratech Molon Labe from Micro Tech. The video above (courtesy of Smoky Mountain Knife Works) shows the switchblade in action. This knife which is part of a pair that completes the Spartan Helmet and Delta symbol, features bronze hardware, distressed handles, and the Spartan helmet logo. It has a pocket clip and  SMKW received the first 15 of these knives off the Micro Tech line and has them available now in their retail showroom in Sevierville, TN ($270).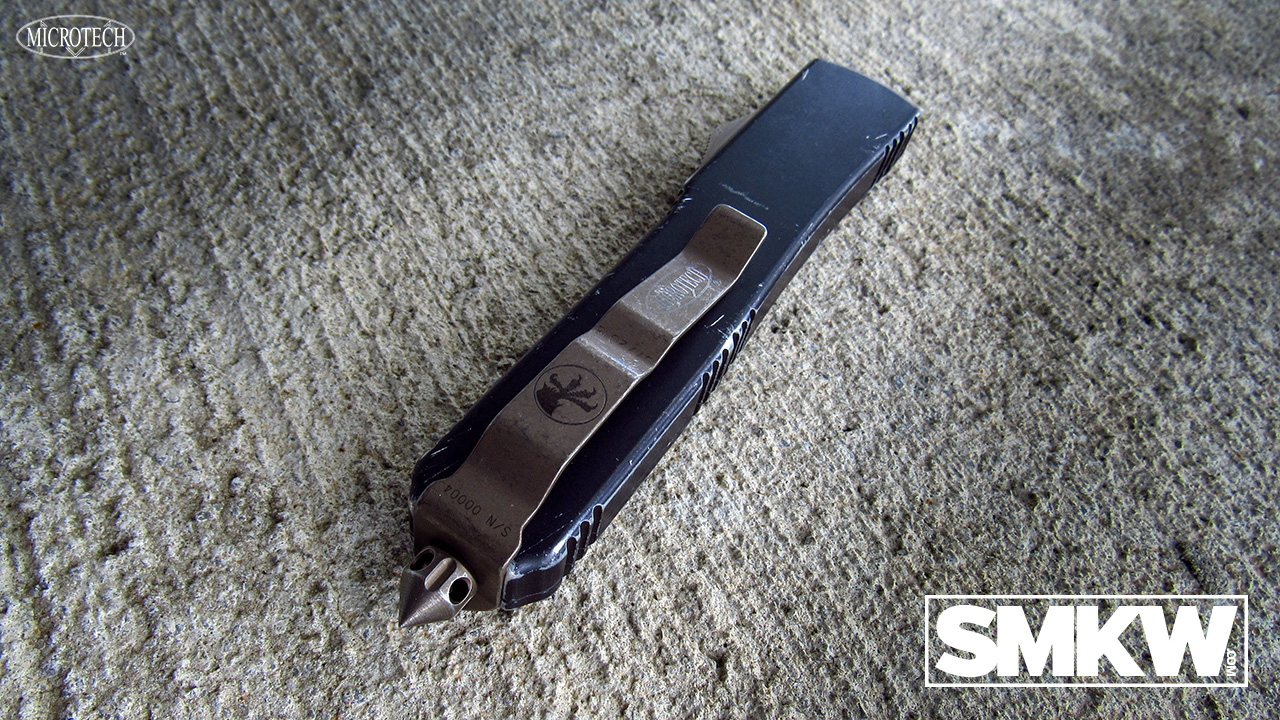 This item is not available online, you may call 1-800-251-9306 for more information about purchase and how to visit the SMKW showroom.