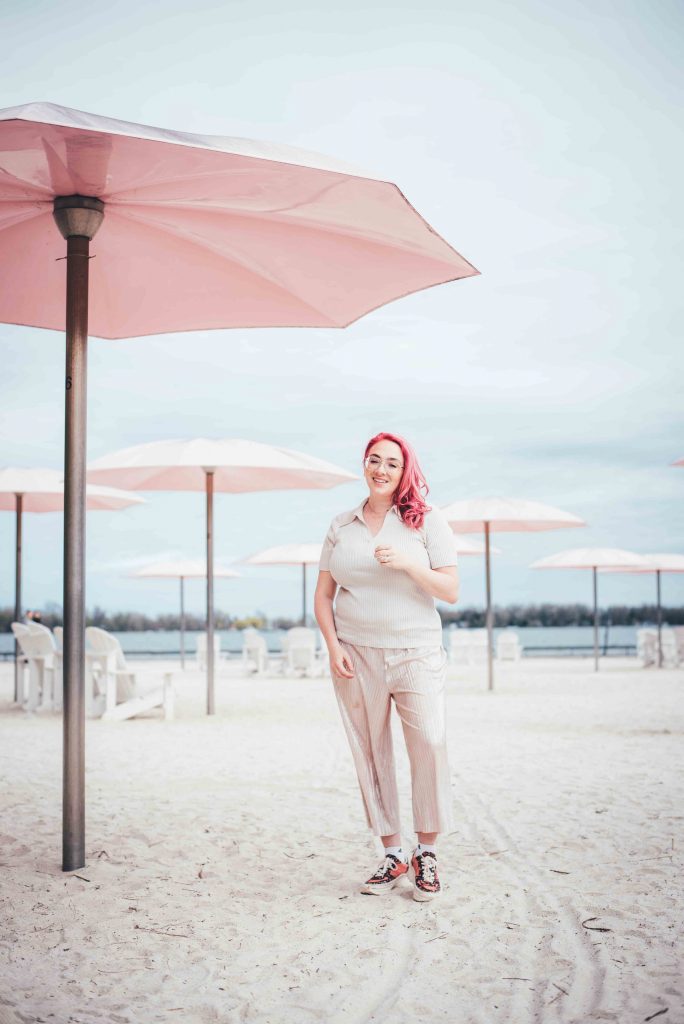 Motherhood has changed me in ways I never expected.
I never thought that I'd live in jeans for the simple fact that I spend most of my day on the floor (and they have pockets). But life with a one-and-a-half year old and an active dog has made practical fashion seems to be winning day-in and day-out.
And that's not to say that I'm not following trends and playing with colours, prints and patterns like I always do. But dare I say, my outfits do seem to be "toned-down" this year vs. years past.
I also find myself shooting content more regularly, but not often sharing the details or styling choices behind it. Because in my mind the choices have been, "we were going to the park, it was hot, and I only had one clean bra."
And thus the title of the post: has style (as a subject matter) become secondary (for me)?
I truthfully hope not, as the reason I'm in this blogging game is to share my passion for fashion and styling, but we'll see, as the summer season is made for shooting, hopefully I'll get more quality time to spending sharing my thoughts and takes on the current trends.
Here is a great spontaneous shoot we did in the early spring. To stay up to date with what I'm wearing make sure to be following me on Insta.
Some thoughts about this look
Since early spring, I've been living for beige and tonal neutrals. There is something lovely about the natural hue that matches so well with my predominately pastel wardrobe (and hair).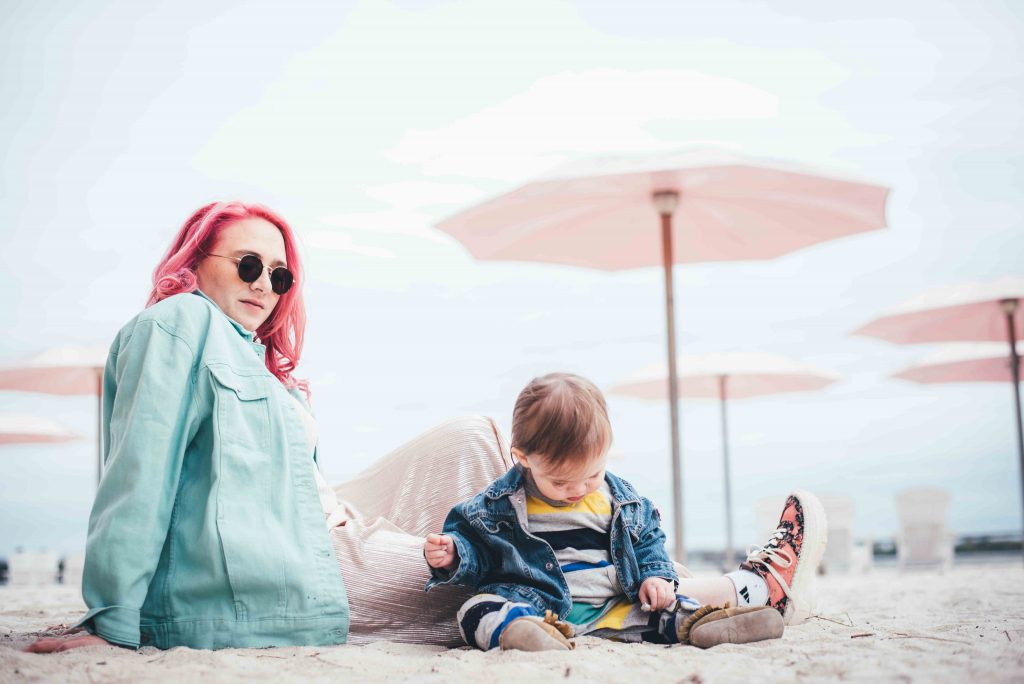 Sterling and I have both lived in our denim coats last season. Mine, gifted to me from Joe Fresh, is oversized, pastel and basically made out of dreams. Sterling's jacket was found at a maker's market last year, during the very early days of Baby Shark, and was hand-painted on the back of an up-cycled coat by artist Natalie Daye of Big Blue Denim. I instantly fell in love and predicted how much Sterling would love sharks.
So until I'm back spending my days in an office, I think my style will have a touch of "practical motherhood" sprinkled throughout.
On Sterling: Jacket: Natalie Daye, Romper: Gap, Shoes: Minimoc
On Barbara: Jacket: c/o Joe Fresh, Shirt: Target, Pants: Topshop, Shoes: Coach, Sunglasses: c/o Clearly, Necklaces: Van Der Hout Jewelry