According to a new report from the International Data Corporation (IDC), the Indian market for truly wireless earbuds recorded a healthy growth of 74.4% YoY in 2021 after shipping 20.3 million units. The top 5 manufacturers were boAt, realme, Noise, pTron and Samsung.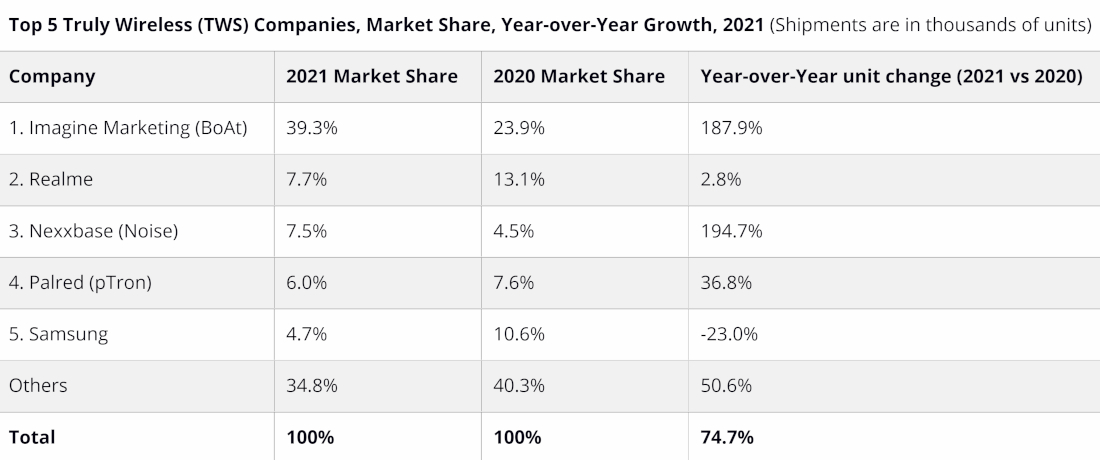 Among the many brands present in the market, Indian-based companies captured nearly 65% of the market share in 2021. boAT alone had two-fifth of the shipments during the year, with a market share of 39.3% and recording a growth of 187.9% YoY. In 2nd place and 3rd place was realme and Noise respectively. realme had a growth of only 2.8% YoY while Noise had the highest growth of 194.7% YoY.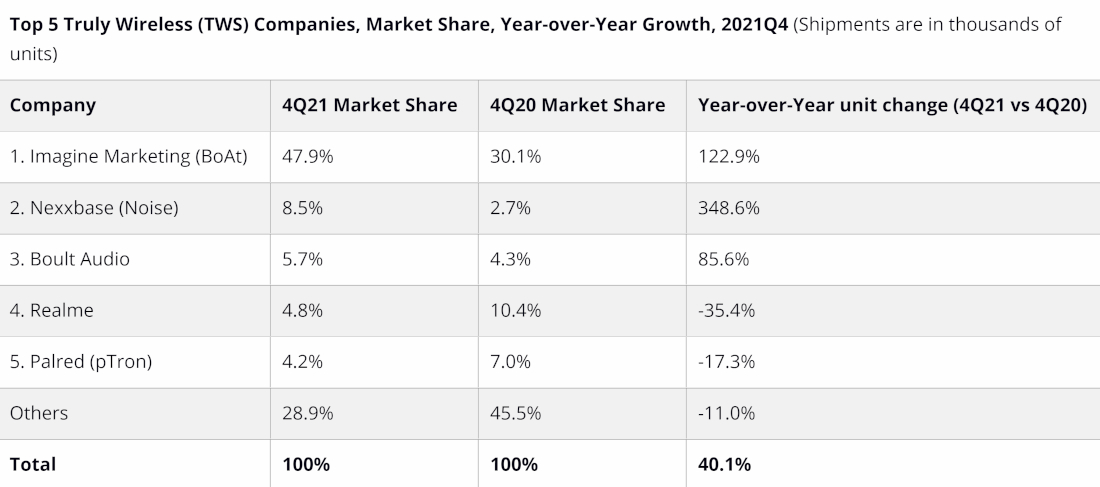 pTron came in 4th place with 6.0% share and 36.8% YoY growth, and Samsung secured 5th place with 23.0% YoY decline with a 4.7% market share.
Commenting on the market, Ekta Mittal, Market Analyst, Client Devices, IDC India said:
Affordability, availability, and appealing aesthetics are the key drivers for the TWS market as a must have complementary device for a smartphone. With increased awareness, consumers will continue to migrate from wired to wireless devices and upgrade to devices with better sound experience, longer battery and comfort.