Knitting books are so inspirational. They make you want to grab some yarn and knitting needles and get knitting.
My Quick Recommendations
Knitting lets me enjoy a functional book. One to help me create something. Sometimes sifting through the beautiful photography of the fabulous knitted designs is enough.
Here are the best knitting books and magazines.
I reviewed and updated this post on January 8, 2022.
Table of Contents
Knitting Books Inspire and Delight!
There are many knitting books covering knitting help, knitting stitches, knitting techniques, and tutorials. Most with stunning photography.
The best knitting books guide you on a knitting project you're tackling. Great for inspiration on what to knit next.
Every knitter needs a knitting library. Having the best knitting books on your bookshelf or in your e-reader library is essential.
What Is The Best Knitting Book?
The best is Knitting Rules by Stephanie Pearl-McPhee.
Would you like to learn something new? I reviewed the Andrea Wong Portuguese knitting masterclass.
What Are The Best Knitting Books For Beginners?
Here's the best. Knitting Gritty – Knitting for The Absolute Beginner.
This book is like a wise and encouraging knitting teacher. Includes tips, techniques, and encouraging words. Basic patterns to try, like hat patterns.
A knitting book is
Simple to understand

Illustrated either with drawings/photographs
Easy to read
Here is a list for you.
The Best Knitting Books
These books have pride of place on your bookshelves. A fabulous addition to a knitter's resource library. Find instructions on techniques, stitches, and methods for honing your craft.
Knitting Workshop
by Elizabeth Zimmermann
Excellent hints, tips, and great humor from the author. She's well known in the knitting community. Her knowledge and skill led to many instructional books.
She revolutionized the modern practice of knitting.
This book deciphers what looks like a foreign language with the knitting terms. Understand reading patterns.
Learn the basics of knitting, including knitting with two colors.
Also, discover Elizabeth's Percentage System (EPS) for sweater design, yoke-style sweaters, drop-shoulder sweaters, knitting garter stitch, lace, arans, guernseys, and fair isles.
Lots of useful, adaptable, fun knit patterns for you to try when learning to knit. You may also like the famous surprise 'baby jacket' pattern. Learn the fundamentals of knitting & designing.
Stitch 'n Bitch: The Knitter's Handbook
by Debbie Stoller
Something for everyone, whether you are a beginner knitter, intermediate or advanced. This book has something to suit all abilities.
There are 40 fun projects included, and it also covers plenty of handy skills and tips for learning how to knit.
Found some fantastic books to add to your to-read pile? Now see my review of the best gift for knitters.
Knitting Without Tears
by Elizabeth Zimmermann
An introduction to designing sweaters. Learn how to create sweaters to fit anybody with any yarn. The book is full of practical tips and tricks for improving your knitting.
Full of skill building with ways to create your patterns.
The Ultimate Knitting Book
by Vogue Knitting
The new version has 65 extra pages and heaps of photos and tutorials. This knitting book includes how-tos, knitting methods, circular and flat knitting.
Includes cast on and bind off techniques, lace, cables, brioche, and more. Covers tools to use and correct mistakes. Written in a clear and easy-to-follow manner. Suitable for beginners to advanced knitters.
The basics of knitting are here.
Fibers and knitting tools, casting on, binding off.
English and Continental knitting style.
Increases, decreases, and joining yarns.
Knitting gauge, knitting charts, and symbols.
Knitting in the round, fixing mistakes, and finishing techniques.
"Properly practiced, knitting soothes the troubled spirit, and it doesn't hurt the untroubled spirit either."
― Elizabeth Zimmermann
Elizabeth Zimmermann's Knitter's Almanac
This knitting book provides a rough framework for a variety of knitting projects. It teaches you about design choices and techniques. It's a readable and fun book with great writing.
Suitable for advanced knitters wanting to further their designs and creativity.
The Principles of Knitting
by June Hemmons Hiatt
This knitting book includes how-tos, knitting methods, circular and flat knitting. Includes decorative techniques plus so much more. Written in a clear and easy-to-follow manner. Suitable for beginners to advanced knitters.
Looking for tools to keep your yarn stash tidy? Try a yarn skein winder.
Aran Knitting
by Alice Starmore
Discusses the history and traditions of Aran Knitting with wonderful patterns. Many knitters love Alice Starmore's designs. The designs are intricate.
Detailed patterns for men and women. The cable designs are interesting and varied. You also learn about a brief history of Aran.
You Can Knit That
by Amy Herzog
A simple reference book and pattern collection covering sweater-making. Suitable for those knitting a sweater for the first time or those looking to expand your skills to knit sweaters in styles you've never tried before.
Sweater patterns you'll love to knit.
200 Fair Isle Designs
by Mary Jane Mucklestone
Fair Isle knitting looks complicated, but it needn't be. Mary Jane Mucklestone's book steps you through how to knit using the stranded colorwork technique. This book suits beginners to more advanced knitters.
an actual-size photograph of the design
black and white chart
color chart, a color variation chart
suggested repeat chart for each of the 200 motifs.
The Knitter's Book of Wool
by Clara Parkes
Clara Parkes, an authority in the knitting industry, writes about nine wools. The book discusses her lifelong love of yarn. The book covers her experience with spinning, knitting, and observing wool.
Understand how wool behaves and different yarns in knitting. Packed full of information. An interesting read.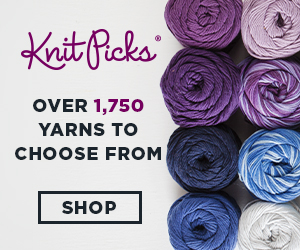 A Second Treasury of Knitting Patterns
by Barbara Walker
This knitting book has clear explanations. Easy for anyone to follow. Many of the designs are simple, and any beginner could do them without too much difficulty.
There are enough designs in this book to please the beginner knitter and the most experienced knitter looking for a challenge.
The Knowledgeable Knitter
by Margaret Radcliffe
This knitting book answers questions about the art of knitting. Topics covered:
Patterns, Yarns, and needles
Planning projects, modifying a pattern
Shaping and fitting, borders and embellishment, plus more.
The Knitter's Handy Book of Patterns
by Ann Budd
Includes basic knitting patterns for different projects, including – sweaters, hats, scarves, gloves, mittens, and socks.
The Knitting Answer Book
by Margaret Radcliffe
It contains some common problems a knitter faces. Excellent for beginner knitters and advanced knitters. This book guides you to be a better knitter.
The Knitter's Book of Yarn
by Clara Parkes
This informative book of yarn makes things much clearer. Make wiser yarn choices! The author explores the qualities of different plys of yarn. Each section of the book includes patterns.
The patterns showcase the best qualities of each type of yarn. One book for yarn lovers.
55 Christmas Balls to Knit
by Carlos Zachrison & Arne Nerjordet
Full of quick and easy knitting patterns for the festive season. Arne and Carlos translate traditional Scandinavian knitwear designs into individual patterns perfect for holiday décor.
Hand knitted items to suit beginners and experts. You'll find step-by-step instructions, how-to tips, and full-color photos of great knitting ideas.
AlterKnit Stitch Dictionary
by Andrea Rangel
Stranded colorwork with a modern twist. Explore the 200 motifs derived from graphic design elements and colorwork charts.
Learn to use stranded colorwork in design with five accompanying projects, including mitts, cowls, and sweaters.
Harry Potter: Knitting Magic
by Tanis Gray
The first official Harry Potter knitting book. Create over 25 authentic Harry Potter knits based on iconic films. Tanis Gray is a wonderful designer, and if you have Harry Potter fans in your life, this knitting book is for you.
Seamless Knit Sweaters in 2 Weeks
by Marie Greene
Marie Greene's twenty gorgeous seamless knit patterns make knitting a sweater simple.
If you've ever struggled to complete a pullover or been too intimidated to start a cardigan, these seamless, top-down designs change the way you think about sweaters. Some sweaters are sure to be your favorites.
Knitted Dinosaurs
by Tina Barrett
Patterns to knit cute knitted dinosaurs from scratch in this great book.
Friday Night Knitting Club
A fun, light-hearted read. No knitting needles or yarn required. As a knitter, this well-written, heartwarming story resonates.
What Are The Best Sock Knitting Books?
There are an enormous amount of sock knitting pattern books. There's no end to the number of creative designs and stitches.
If you've never knitted socks, I've got you covered.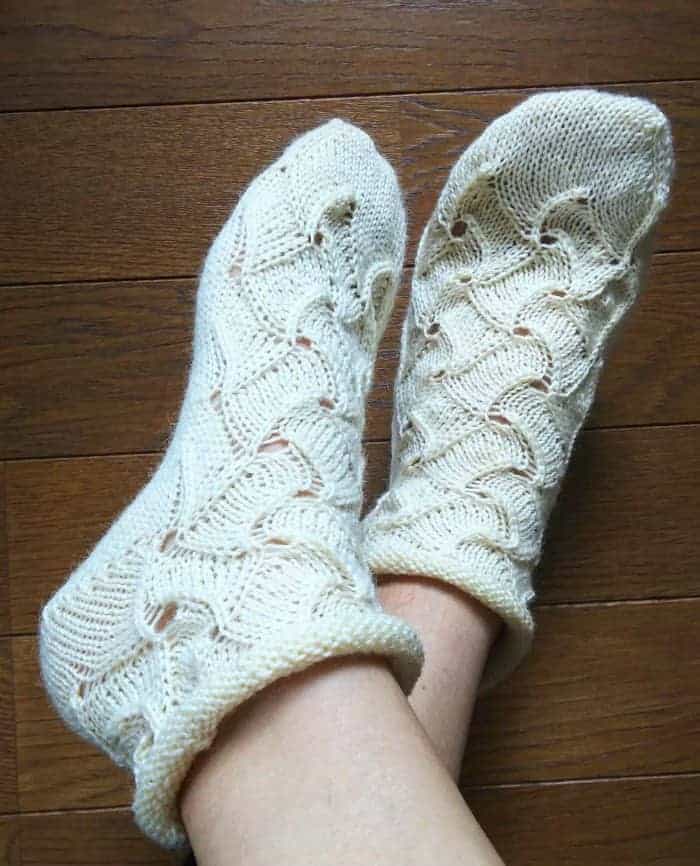 Getting Started Knitting Socks
by Ann Budd
A handbook for navigating difficult knitting. Filled with photographs and illustrations. Beginner knitters and more advanced knitters create gorgeous socks. Plenty of tips and designs for sock knitting.
The Knitter's Book of Socks
by Clara Parkes
The Knitter's Book of Socks talks about what makes a great sock. Learn about the importance of strength, elasticity, and wicking away moisture.
There are plenty of patterns with fabulous designs and colorwork. Some patterns are suitable for beginners with simple knit and purl combinations. It includes intricate and challenging designs with cables and delicate lace.
Sock Knitting Master Class
by Ann Budd
Covering the skills of sock knitting construction top-down and toe-up construction. Seventeen wonderful sock patterns with instructional illustrations.
Sock Architecture
by Laura Neal
This is an amazing resource! Great for beginner knitters and those with more experience. Includes 17 design patterns, most of them cover five sizes.
Custom Socks
by Kate Atherley
Whether you knit them toe-up or top-down, getting the right fit on hand-knit socks is a major challenge! In this book, Kate Atherley teaches knitters the skills they need to understand sock fit and knit a pair of socks.
Folk Socks
by Nancy Bush
Good for the experienced sock knitter. A History of Socks, How to Knit a Sock, and Great Sock Patterns.
"Knitters use knitting to value-add to the world." – Stephanie Pearl-McPhee
What Are The Best Baby Knitting Books?
Looking for adorable baby knits? Don't miss these top-rated baby knitting books. Full of the cutest, softest, snug designs perfect for an infant loved one.
The Ultimate Book of Baby Knits
This baby knits collection includes:
gorgeous baby blankets/afghans
teddy bears, bootees
a hooded wrap, snug duffel coat, and felted slippers.
50 contemporary designed projects
Baby Knits for Beginners
by Debbie Bliss
Excellent beginner knitters guide for knitting for babies. This baby knits book teaches the basic knitting steps and techniques. Included are 15 super-cute knitwear designs.
Bootees and blankets, beanie hat, sweater, and knitted baby shoes.
What Are The Best Japan Knitting Books?
For those of us who do not read Japanese, why would you buy a Japanese Knitting Book? Japan Knitting Books have beautiful photography of the finished knitted items.
Knitting is big in Japan! The good news is they work on a chart system. This is good to know for experienced knitters familiar with chart system knitting.
Japan knitting books open up a world of creativity with fabulous designs.
Japanese patterns differ from the written patterns of European and Western countries. Japan Knitting Book includes charted patterns rather than written row-by-row.
There is an excellent tutorial by Twig and Horn on how to read Japanese Knitting Patterns. They have some fabulous Japan Knitting books in their online store.
Japanese Knitting Stitch Bible
by Hitomi Shida
Original designs and variations on a range of classic stitches result in intricate patterns. This is the perfect book for the experienced knitter who's looking for new stitches.
What Is The Best Brioche Knitting Book?
The Brioche stitch is a knitting technique, creating a reversible ribbed design. Perfect for sweaters, hats, and mittens. Some of the Brioche Knitting Books on the market cover gorgeous patterns.
The brioche stitch is a challenge to learn and tricky as far as correcting errors. Expand your knitting repertoire and learn something new!
The Brioche stitch isn't for the faint of heart or beginner unless one is a beginner who wants to take off running and accepts disasters.
For a fabulous tutorial on brioche knitting, see Weekly Stitch's video.
Knitting Brioche
by Nancy Marchant
Author Nancy Marchant provides an array of variations on the brioche stitch. Includes beautiful object patterns to get started, from simple to more challenging. The many pictures of the techniques and swatches are excellent.
Knitting Brioche Stitch Socks
by Barbara Sander
Great for easy-to-make socks with wonderful warmth and comfort. Choose the right socks for you and take a look at inspiration ideas in this book. A mainstay in your knitting skills.
Knitting Fresh Brioche Creating Two Color
A fabulous foundation for brioche knitting. Understand how to make brioche fabric. Enabling you to create your brioche patterns. Sharing knitting tips, projects, and adventures in knitting.
Knit One Below
by Elyse Duvekot
The author presents her knit one below (K1B) technique with clear illustrations. The book includes gorgeous photos and detailed instructions. For beginner-beginners, it's worth giving k1b a try.
The technique is interesting, and the results are charming. It doesn't take much time to learn the technique and is easy to do.
What Are The Best Lace Knitting Books?
Here are some great lace knitting books to consider.
Knitted Lace of Estonia
by Nancy Bush
The book begins with a brief history of knitting in Estonia. It describes traditional shawl design and techniques.
A Gathering of Lace
by Meg Swanson
Most of the projects are best suited to knitters with some experience with lace. The shawls featured in this book are stunning.
What Are The Best Finger Knitting Books?
Finger knitting is great fun. Let these books show you how!
Knitting Without Needles
by Anne Weil
Great projects to create objects for the home, gifts, scarves, blankets, and the cutest big bunny. Easy to follow instructions.
Note: Some designs use lots of yarn.
Finger Knitting Fun
by Vickie Howell
So much fun for kids ? There are plenty of projects to interest them. Simple directions and lots of illustrations. From jewelry and wearable accessories to wall art, gifts, and room decorations.
What Is The Best Rowan Knitting Book?
Rowan: 40 Years: 40 Iconic Hand-Knit Designs
Featuring popular knitwear designers as Kaffe Fassett, Martin Storey, Louisa Harding, and Sarah Hatton. It focuses on gorgeous sweaters, cardigans, wraps, and more.
Looking For A Great Sweater Knitting Book?
Home and Away by Hannah Fettig
Beautiful and doable modern knitting patterns, lots of inspiration with beautiful photography.
Knitting Book to Sharpen Your Skills
Building Blocks Knitting Book
A great way to sharpen your knitting skills by knitting the squares in this book. Learn to knit cables, bobbles, and how to knit from a chart.
Loom Knitting
Big Book of Loom Knitting: Learn to Loom Knit
Easy to follow instructions, great pictures. Each knitting project lists the items and supplies you need. Tells you what to do each step of the way to master Loom Knitting.
What Are The Best Knitting Magazines?
Do you love to sit down, grab a cuppa and sift through glossy magazines Knitting Magazines? Many Knitting Magazines have fabulous patterns. Containing quick and longer projects to work on.
Included are knitting tips and tricks with articles about the latest products and trends. Read some knitting magazines with apps.
Knitting Magazines in print and the best knitting magazines online are below.
Best Knitting Magazines (Print)
Vogue Knitting
The Vogue Knitting magazine has provided people with knitting inspiration for decades. With five issues per year, there's plenty of knitting inspiration.
They offer printed and digital versions. Digital versions are via their IOS and Android Apps.
For experienced knitters or those looking for a challenge. There are 13 issues published over a year. Each issue has over 12 patterns to try. Masterclasses cover techniques to build on knitters' confidence and ability.
For all levels of knitting ability. Includes gorgeous patterns for garments. Knitting patterns for the home and an exclusive toy pattern in each issue. Available in print and digital.
Full of fabulous patterns, interviews with yarn enthusiasts, and tricks and tips to improve your knitting.
Best Knitting Magazines (Online)
Knitty, an online knitting magazine, has been going since 2002. It has fun patterns. Talented designers with video tutorials and contests to explore.
The Twist Collective – After ten years of online publication and supporting independent designers, The Twist Collective's last issue was September 2018.
Tangled Magazine – It started back in 2010. But it stopped publishing online.
Petite Purls – Online Knitting Magazine gave readers fabulous content over the years. They closed their virtual doors at the end of 2014.
Knit Circus – Online Knitting Magazine editions ran until 2012. When the online pattern knitting world became too crowded, the Knit Circus team changed focus. Now focusing on hand dyed-yarns.
Plenty of great knitting books to start or add to your knitting resource library.
I know you found something for your bookshelf or your e-reader ? Enjoy the new knitting projects and knowledge for your knitting journey.
Pin Now to Save for Later