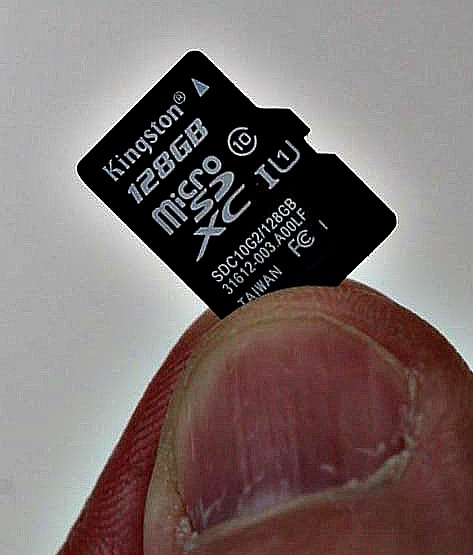 A Memory Card is more than just for SmartPhones
Not long ago, memory cards had no universal standard, existed in so many different formats standards and this resulted in so much confusion not just for customers but also for memory card manufacturers as well to say the least, competition for market share was intense; xD-Picture, CompactFlash, SmartMedia, Memory Stick (by Sony) and Multi-Media Card Competed for control of the market, however thanks to SmartPhones (and tablets) one format not only survived but thrived.
A Memory Card Expands The Memory Of your Mobile SmartPhone for More Music, More Pictures, More Games.
| | |
| --- | --- |
| So in the end the overall winners of the memory card wars was MicroSD and its big brother, SD (Secure Digital) and also in turn this really helped accessory manufacturers make a huge profit providing memory card converters and readers to thousands of SmartPhone users worldwide. | |
| | |
| --- | --- |
| | So the good thing is thanks to economic balances of the market, prices have gone down greatly in the last few years . So much so and mainly because Micro SD cards in essence really use the same fundamental component as memory sticks; in essence it's the internal memory of smartphones. |
---
Tips – How to choose your Micro SD memory card for SmartPhones

As far as buying your memory from auction websites especially from sellers with very few feedbacks, could be at your own risk, as these drives could turn out as fake memory cards. phoneismobile bring you good researched trusted ones, to ensure peace of mind.
To really gets your money's worth try to get ones with capacities are or bigger than 4GB why? Because It's not really worth it when looking for memory cards simply based on the price, as the price difference you pay for twice or even four times the storage is really very small.
And for speed? A Class 4 card is will deliver at least 4MBps and a Class 10 should go past 10MBps. SD cards are divided into classes which gives an expectation of the minimum performance needed.
Especially for low-cost models it's a good to note Make a not of the delivery price and include it into the total end cost as most often you may end up paying more postage than the memory card itself (so 4GB or above could be economical).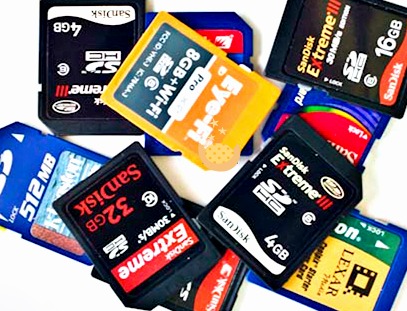 If your device is SDXC compatible, and If you plan to go for large capacity cards make it 32GB or more.
A MicroUSB card reader may be needed, that's if you plan to shift files to and from your smartphones (portable devices or tablets), such as the Kingston MicroUSB card reader access.
If you simply plan to store data on a MicroUSB card, don't, they are meant to be volatile for every day use. Memory sticks are more static plus in addition more cheaper and more robust, so a much better choice.
As Mobile Phone users usually settle for 64GB as this mirrors the maximum supported capacity of most devices. SD cards are generally cheaper at 128GB and above. And MicroUSB cards with adaptors, even cost less than the equivalent SD card.
MicroSD card capacities are likely to be less than stated when they are formatted.
---
8GB Kingston WH2-SDC4/8GBSE

Product Features of Micro SD CARDS


You get even more
storage for your videos, music, photos, games, etc; which in turn allows
to get more out of your SmartPhone and other devices using Micro SDHC
cards
Class 4 speed with minimum transfer data rates of 4MB/s
Not only great for cameras, game consoles but also for other compatible devices as well
All cards are backed by a lifetime warranty are 100 per cent tested
So
in other word you get more out of today's digital world has to offer
with MicroSDHC memory cards.
The card above, it is a class 4 one, with card adaptor with a lifetime warranty;
with
Kingston's Micro SDHC card, your SmartPhone content is no longer tied
to your phone and this make it Ideal for transferring huge files such as
photos, videos, and music off the card. And in addition with the SD
Card supplied an adaptor, it becomes a One card for all, making it
really versatile.
So the bottom line is whether you need it
for taking photos to capture those memorable events of friends or for
filming high-quality video or storing music, these memory cards will
stop you from running out of storage.
The Kingston Class 4 MicroSDHC
card (below) allow you to go a much longer time before needing to upload
your files to a PC or other stand alone devices to ensure that your
files are stored safely.
Ideal memory card for many phones, tablets and cameras
Get higher storage for more music,more pictures, more games, etc
Ideal for HD video recordings thanks to class 10 data transfer rates (minimum of 10MB/s)
Kingston quality assured: SD adapter included
Make the most of your mobile devices

16GB Kingston WH2-SDC4/8GBSE
Kingston SDC10/16GB

Minimum Read/Write Speed of 10MB/sec
Fully compatible with SD 3.0 Standards

Excellent
for mobile phones and digital cameras with Limited Lifetime Warranty ,
Has a built-in Error Correcting Code (ECC) that locates and correct
transfer errors RoHS compliant.
---
With class 10 data transfer rates (minimum of 10MB/s) it's
excellent for HD video recordings and ofcurse Kingston quality assured
SD adapter included so you can make the most of your mobile devices.

The
Class-10 card (below) has a card adaptor and comes with recovery software known
as RecoveRx. Read/write Speeds of 17MBps and 20MBps respectively, are
quoted by the manufacturer that's on par with UHS-1 cards.

32GB Transcend Premium TS32GUSDHC10
64GB Lexar LSDMI64GABEUC10

Good to take note that Lexar is owned by Micron, one of the most
well known brand names in storage Like Kingston, so If your not familiar
with the brand, then you may not be alone. Without a card adaptor
this is a Class-10 card and note that this size is the sweet spot, so
pound for pound, that's without a card adaptor. It's the cheapest per GB
price at just only 21p.
Prices creep up significantly beyond 128GB, without any major
performance improvements gain as it's still a Class 10 device (right) which
turnout into 10MBps transfer rate speeds.  Also comes with a lifetime
warranty and card adaptor.

128GB Kingston-MicroSDCX10
High-speed, Class 10 performance leverages UHS-I technology for fast 600x (90 Mb/s) minimum guaranteed read transfer speed
Enjoy shooting longer without changing cards due to large capacity options up to 256 GB
Capture
high-quality images and extended lengths of 1080p Full-HD video with
any SDXC-compatible DSLR camera, HD camcorder or 3D camera
Fast file transfer from card to computer to accelerate workflow also Includes downloadable Image Rescue 4 software to recover lost or deleted photo and video files
Micro-SD Card Reader
You can add extra storage
to your SmartPhone for your music, video, apps and so on. If your Phone
has expandable storage as many smartphones do, the expandable component
will most probably be a MicroSD card.

For as low as £3.56 you can add an
expressive 32GB of capacity with a cards like this (left), it works up much
cheaper than having to fork out for a higher-capacity Mobile Phone.

SanDisk Ultra MicroSD Card

Always go for large capacity options up to 256 GB that's if you don't want any interruptions, without changing cards.
---