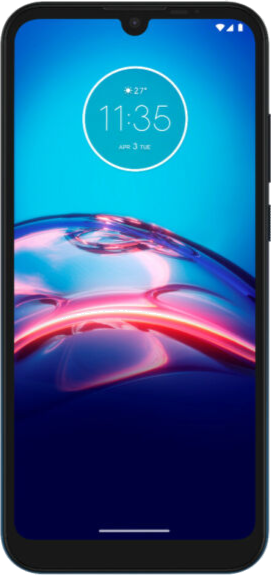 History of Motorola




Motorola, a company that has gone through a fair amount
of change in its 80-plus-years since it started, and for a company who is
literally the inventor of the Mobile Phone.

---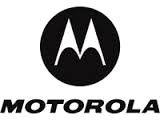 2020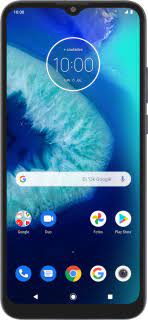 Motorola Moto G8 Power Lite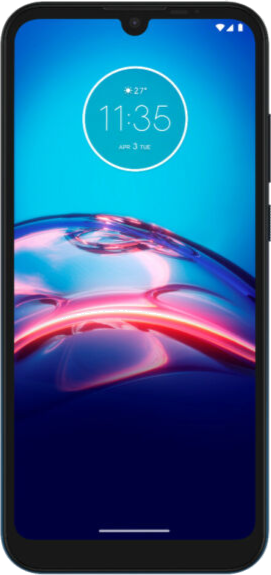 Motorola Moto E6s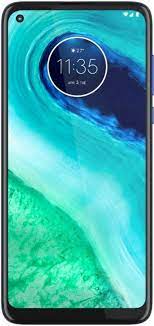 Motorola Moto G8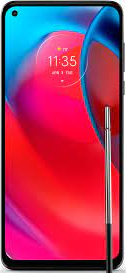 Motorola Moto G Stylus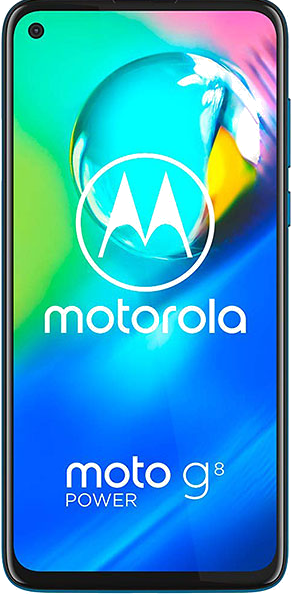 Motorola Moto G8 Power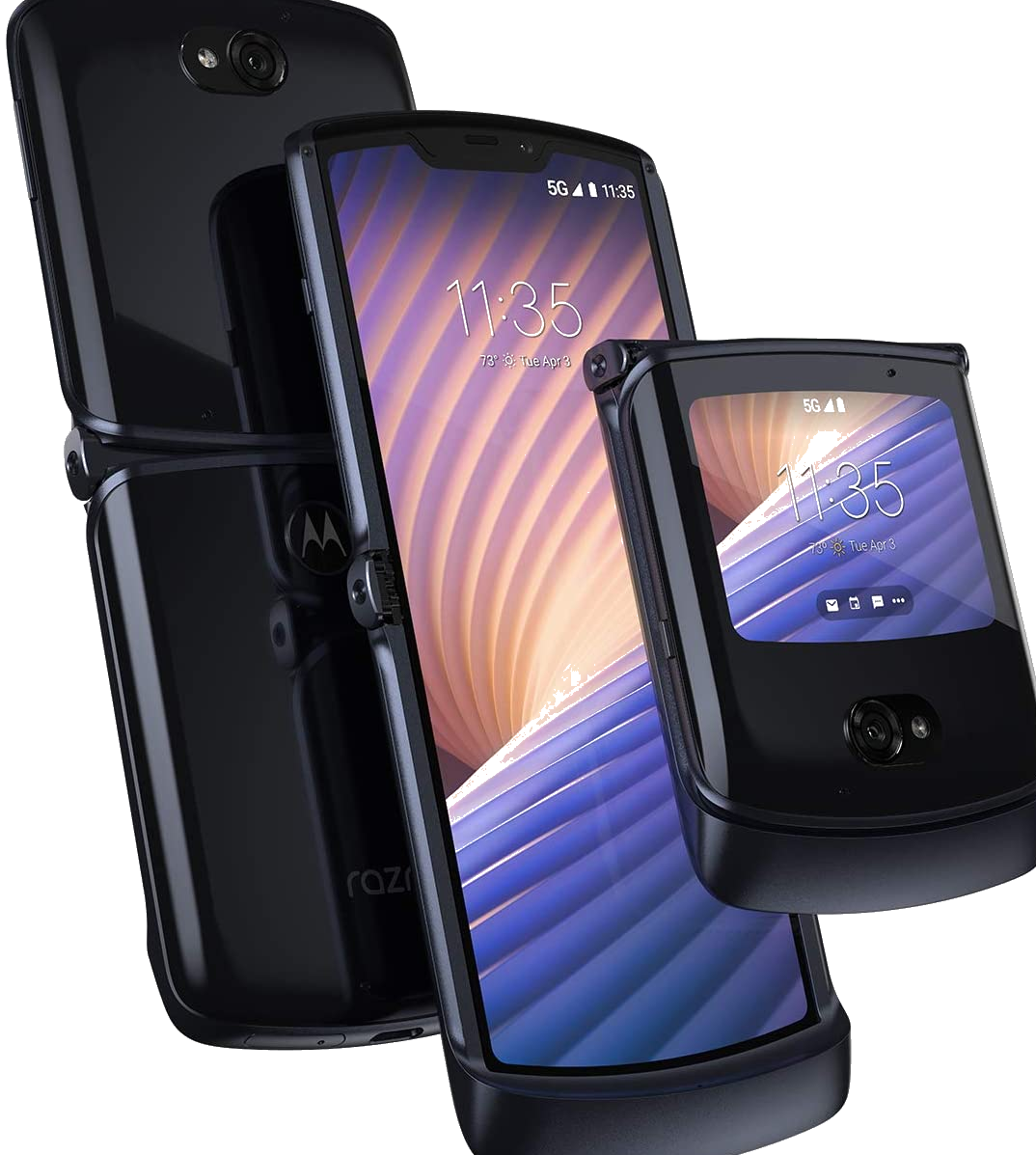 Motorola Razr
---
It could  be said that
Motorola is the unsung hero in the Mobile industry, the bottom line is Motorola
has made its mark in history in spite of its ever changing structure.
Motorola Mobility perhaps somewhat predictable, was
sold to Google in 2012, given the phone maker's portfolio developed almost
exclusively around the search giant's mobile operating system, and then
acquired by Lenovo in 2014.

The company is
so big and diverse, if the Mobility wing had not been spun off from Motorola a year and a half prior, the sale
would never have been possible. 

Priced at around $12.5 billion and
rightfully so, this is one of the biggest company sale in history across all sectors.

Probably the biggest change for the company
was when it was divided into two independent public companies, Motorola
Mobility and Motorola Solutions on January 4, 2011 after having lost
$4.3 billion from 2007 to 2009, with Motorola Solutions considered to be
the direct successor to Motorola, and Motorola Mobility as just a spin off.
---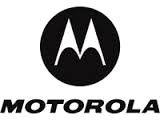 2019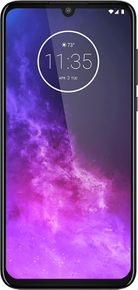 Motorola One Zoom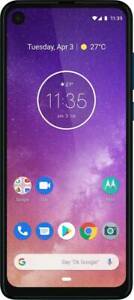 Motorola One Vision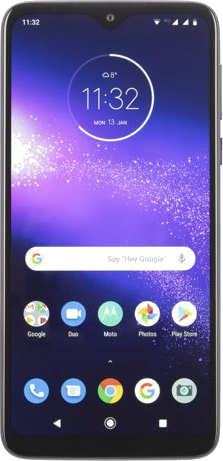 Motorola One Macro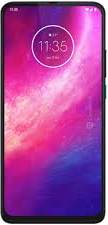 Motorola One Hyper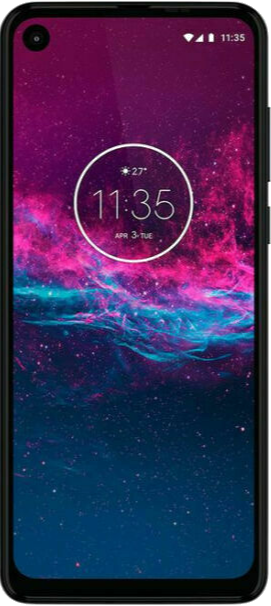 Motorola One Action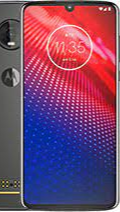 Motorola Moto Z4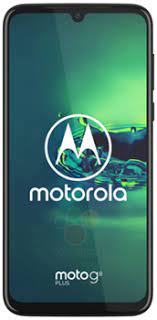 Motorola Moto G8 Plus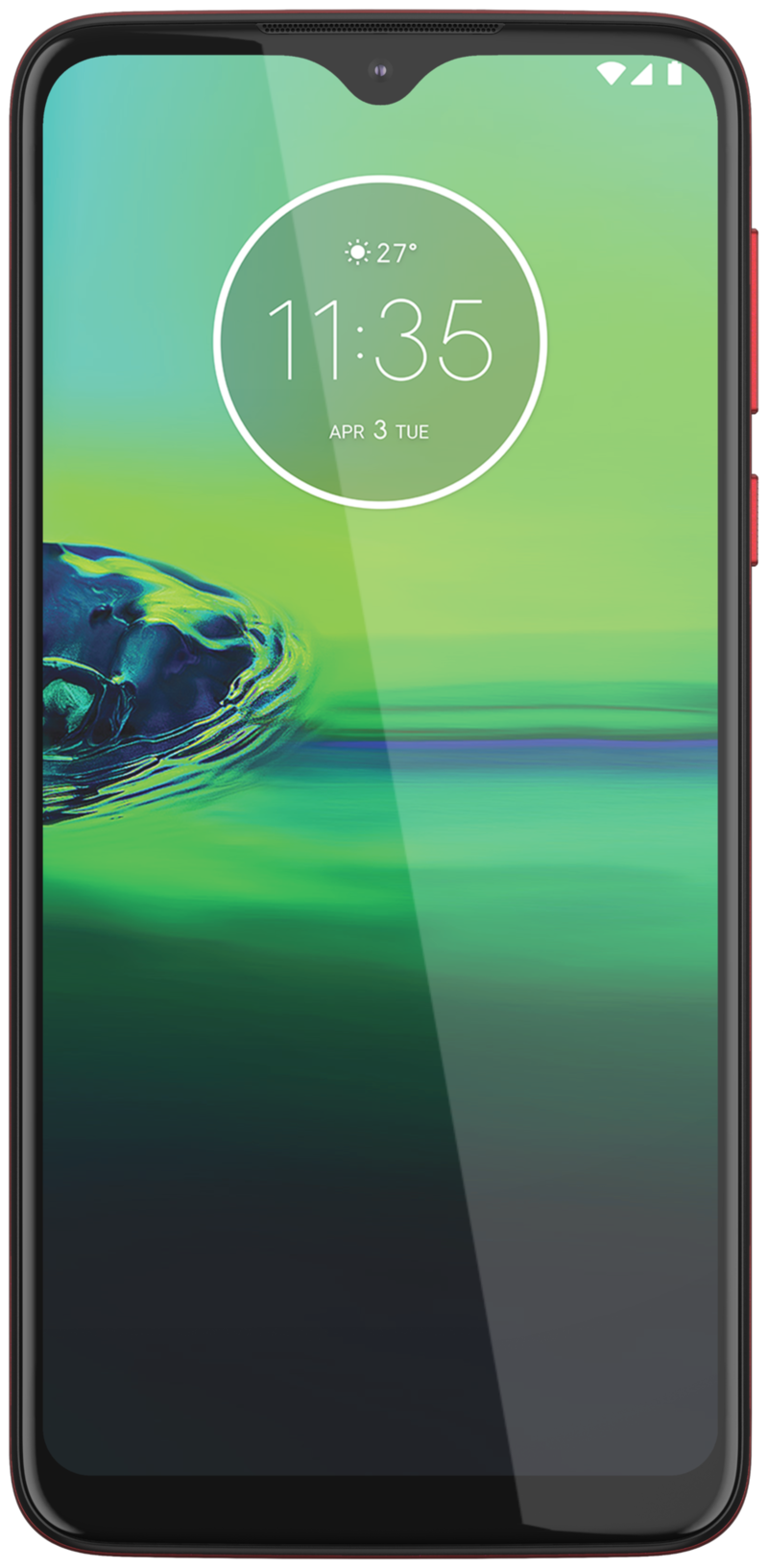 Motorola Moto G8 Play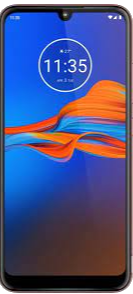 Motorola Moto E6 Plus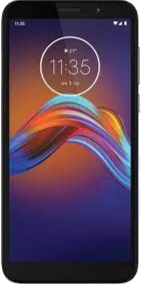 Motorola Moto E6 Play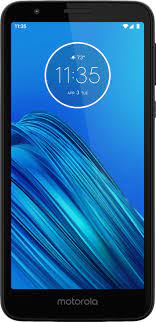 Motorola Moto E6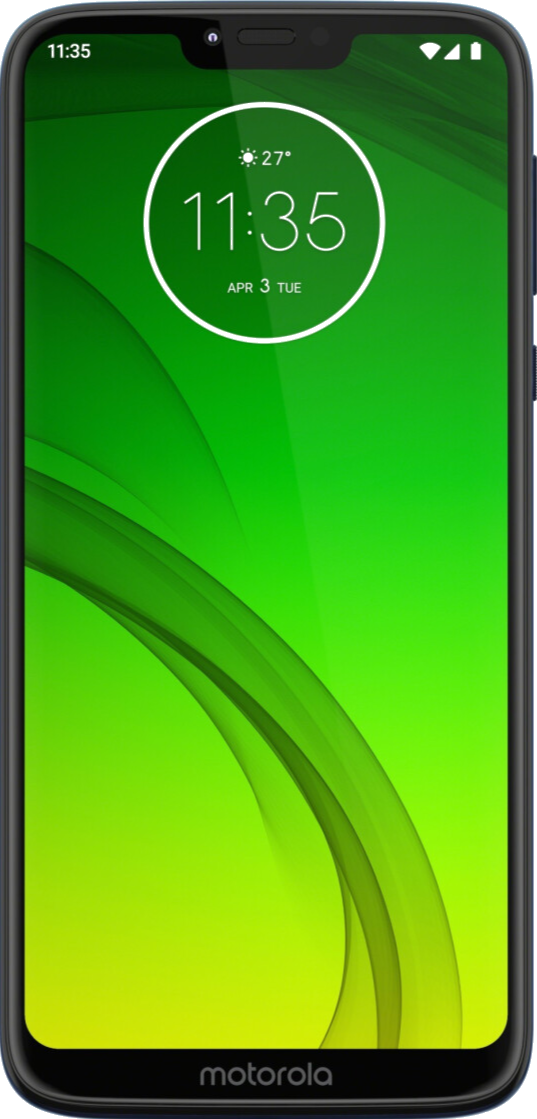 Motorola Moto G7 Power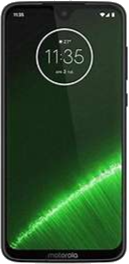 Motorola Moto G7 Plus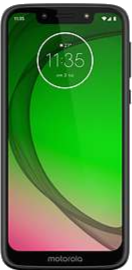 Motorola Moto G7 Play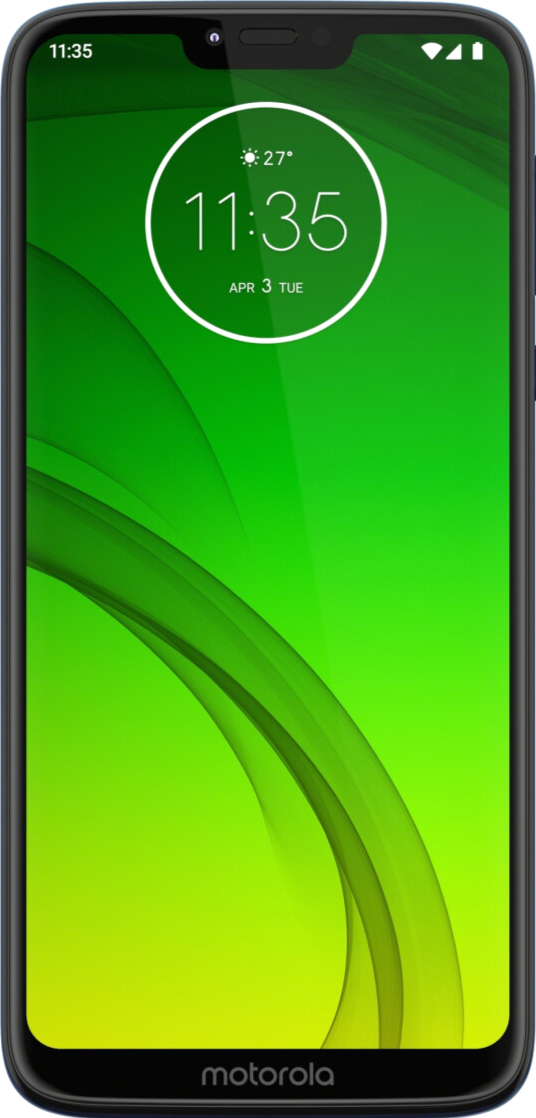 Motorola Moto G7
---
---
Just to be sure The Motorola Dynatac 8000x is the one on the right Held by its inventor Martin Cooper

The company made history when it released the world's
first handheld Mobile Phone in 1984, it was called the M Dyna-TAC. Plus
in addition It was also the first company to release the "flip phone" of which
they called the MicroTAC and the "clam phone" named the StarTAC during the
mid-1990s.
It was actually from 1973, that Motorola seriously
made it's move towards Mobile Phones technology besides it naturally had all
the prerequisites needed, this is the move that has defined Motorola as we know it today. 


At first showing off the DynaTAC (invented by Martin Cooper of Motorola who
made the first private handheld mobile phone call in 1973)

Motorola MicroTAC

The Motorola DynaTAC 8000x
---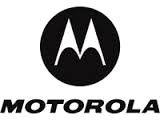 2018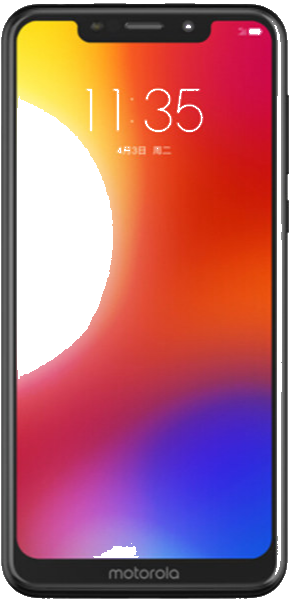 Motorola P30 Play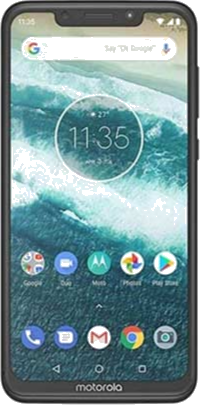 Motorola One Power (P30 Note)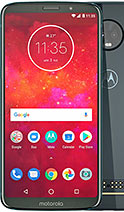 Motorola Moto Z3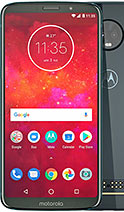 Motorola Moto Z3 Play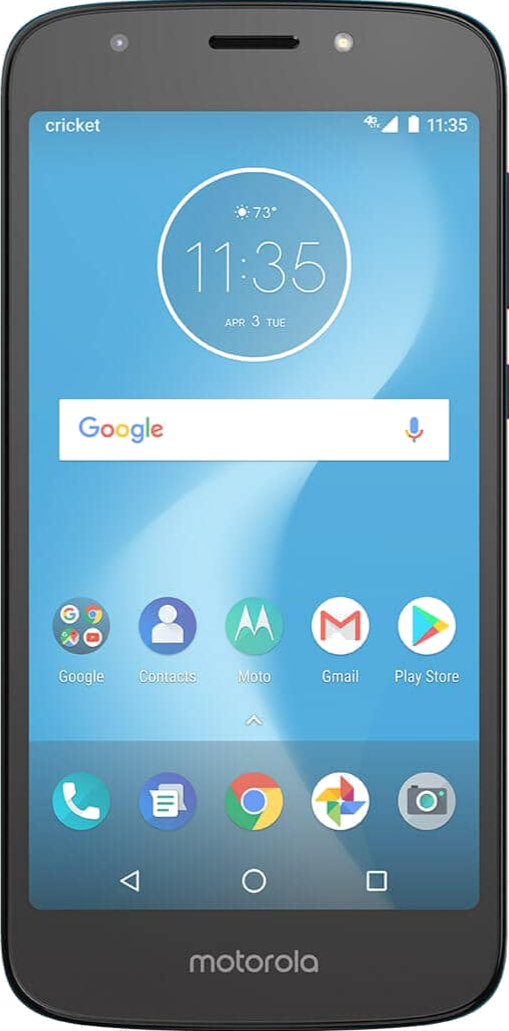 Motorola Moto E5 Cruise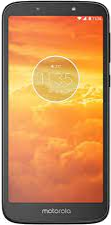 Motorola Moto E5 Play Go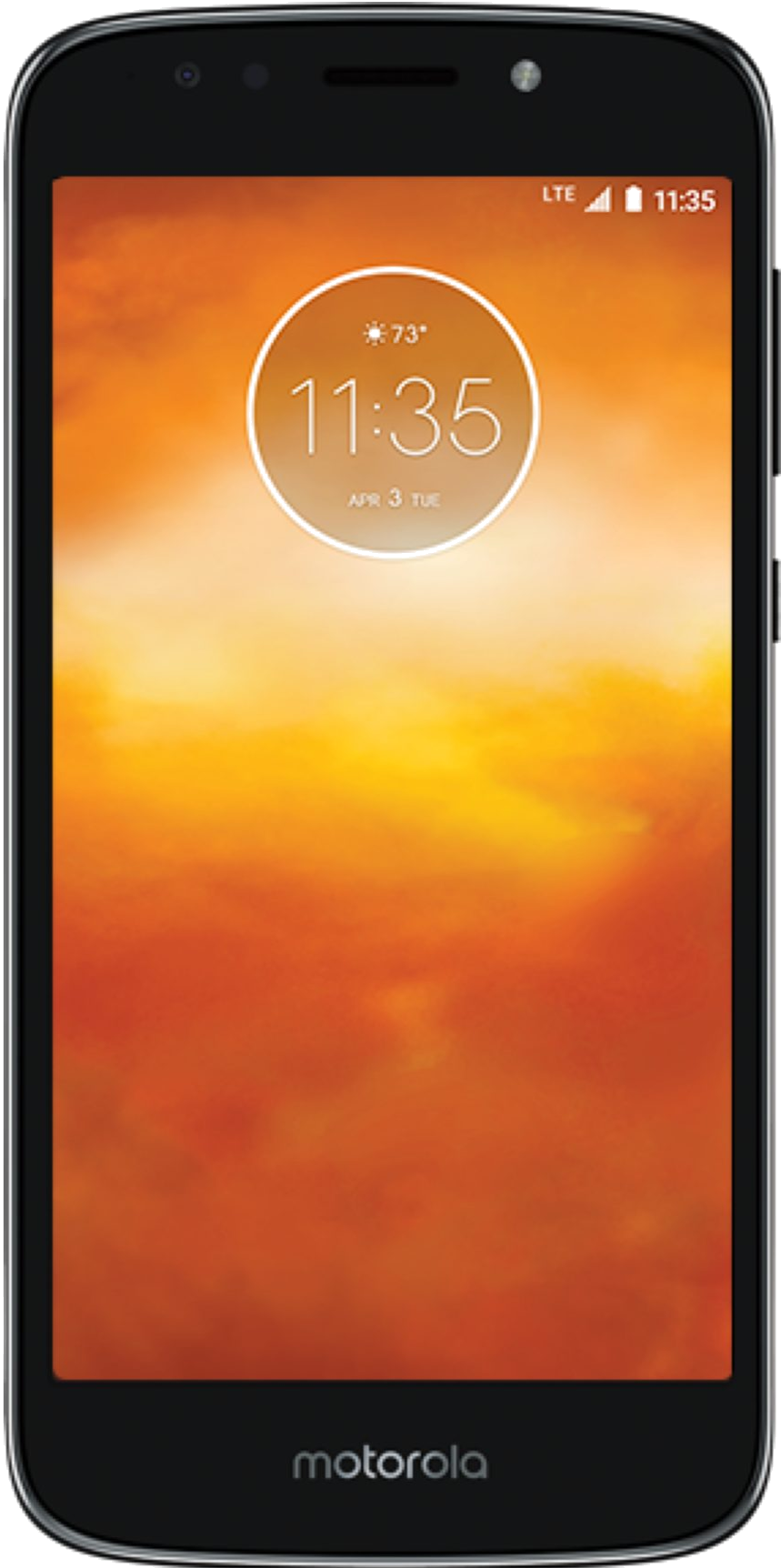 Motorola Moto E5 Play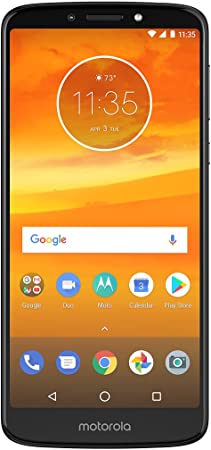 Motorola Moto E5 Plus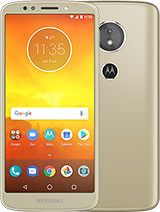 Motorola Moto E5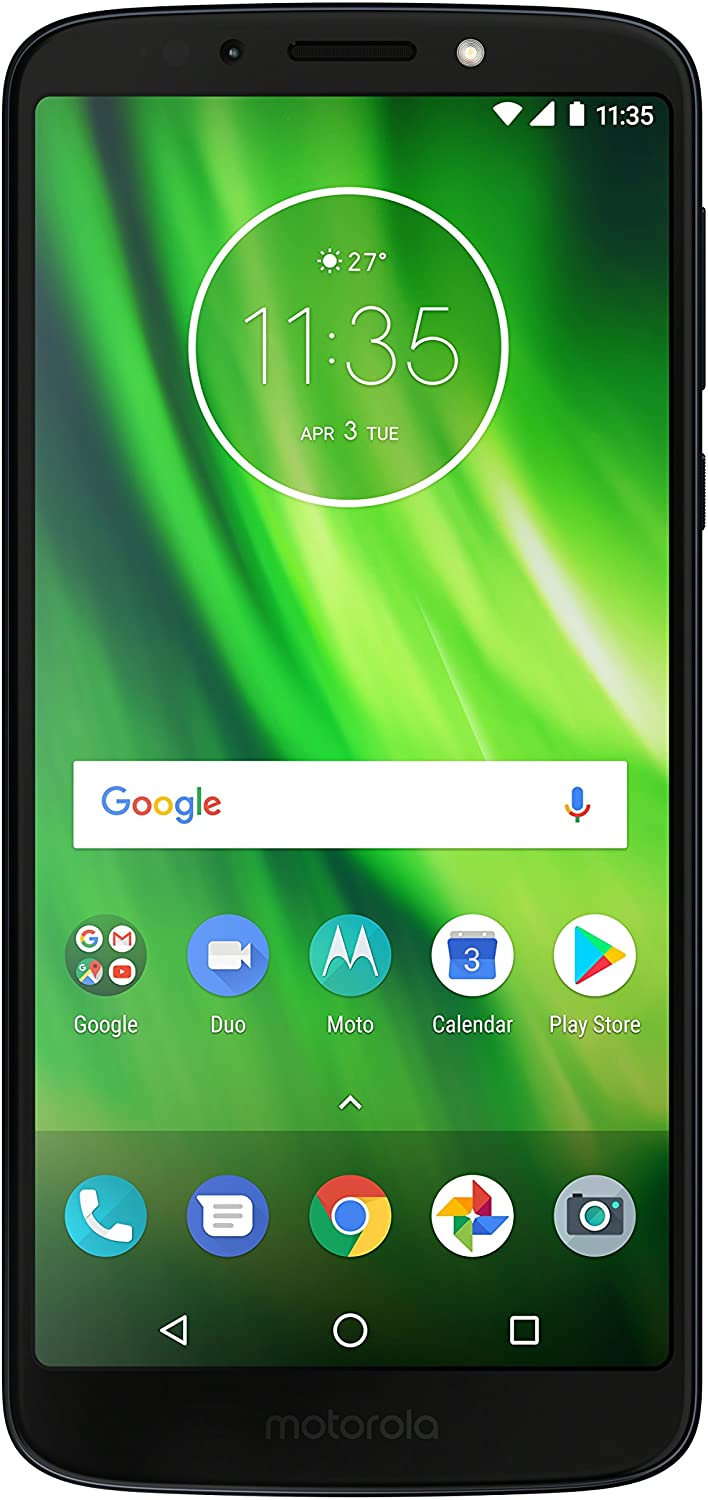 Motorola Moto G6 Play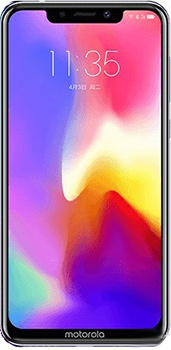 Motorola P30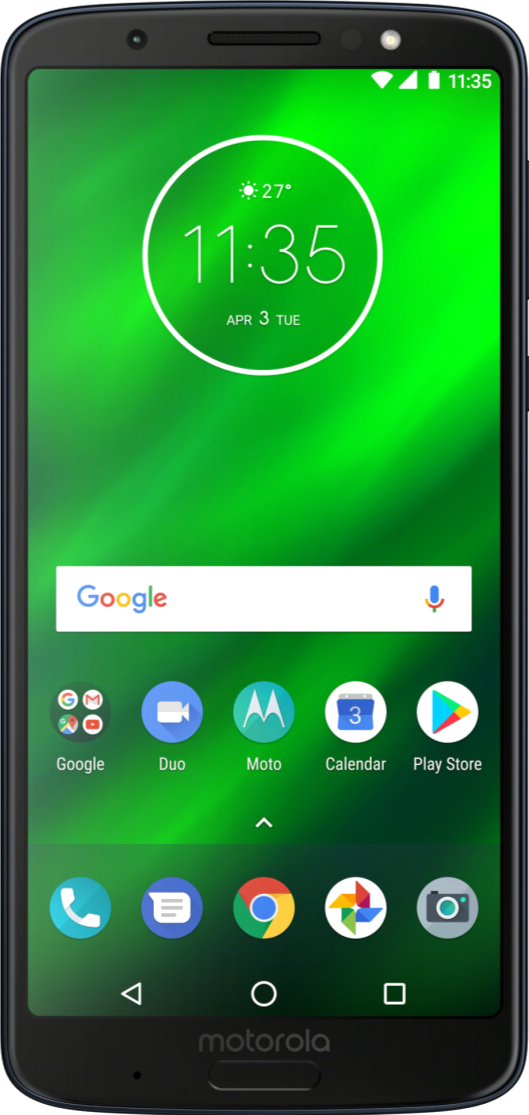 Motorola Moto G6 Plus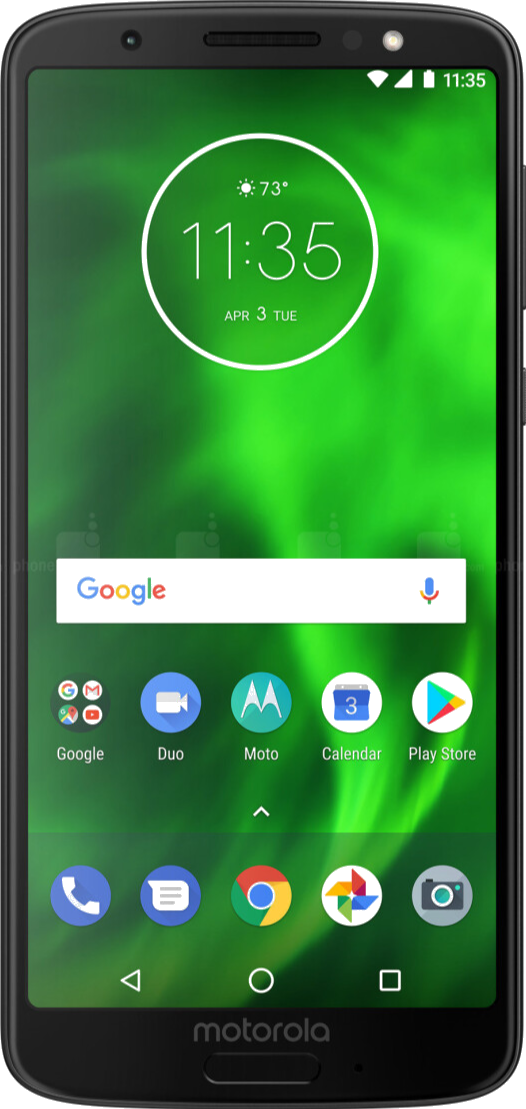 Motorola Moto G6
---
and displaying the Mobile Phone phenomenon to the
world for the very first time. It was in 1984 that the so called brick-phone
(was actually as big as one) started to make its way into the hands of consumers.

In Hanover,
Germany In 1991, the world's first working-prototype digital cellular system
and phones using GSM
standard was demonstrated by Motorola. And then went on to ,introduced the
world's first commercial digital radio system in 1994, suffice to say that the
phrase "The Worlds First" is very much associated with Motorola.

Motorola Startac
---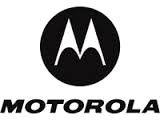 2017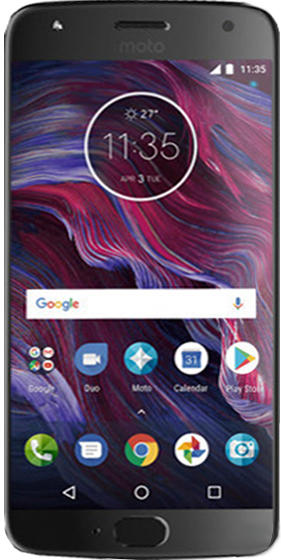 Motorola Moto X4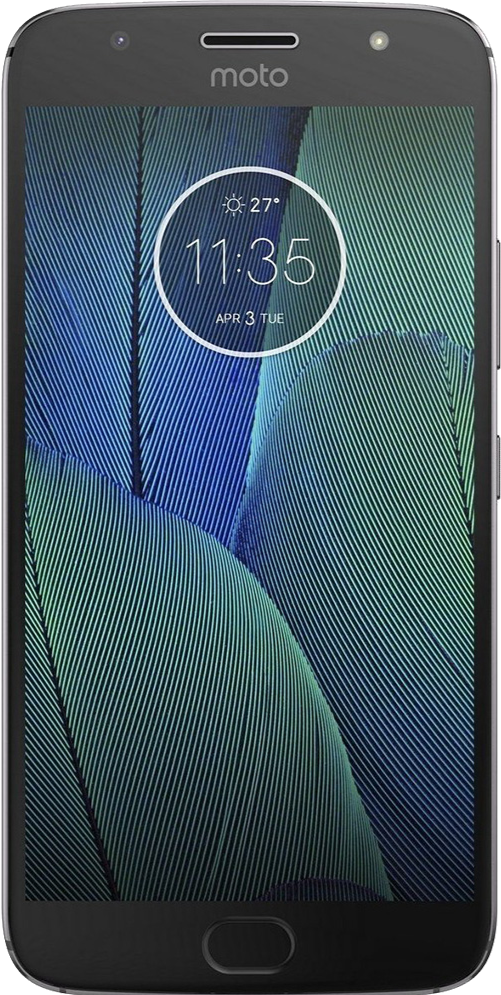 Motorola Moto G5s Plus
Motorola Moto G5s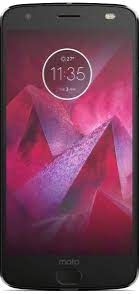 Motorola Moto Z2 Force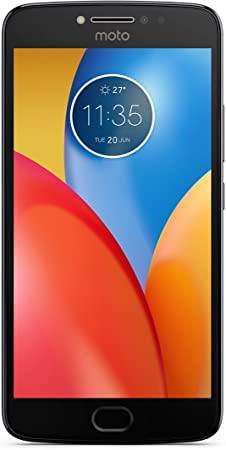 Motorola Moto E4 Plus (USA)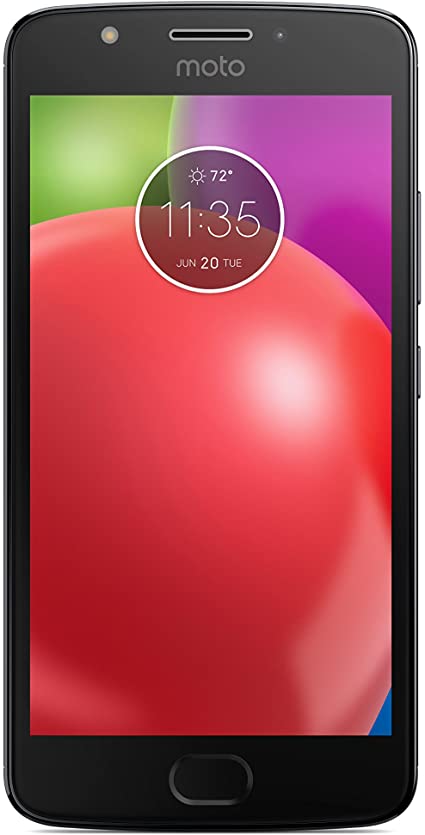 Motorola Moto E4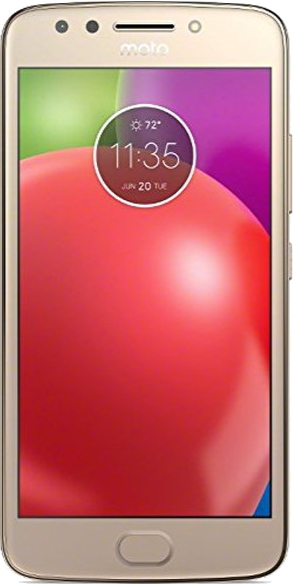 Motorola Moto E4 (USA)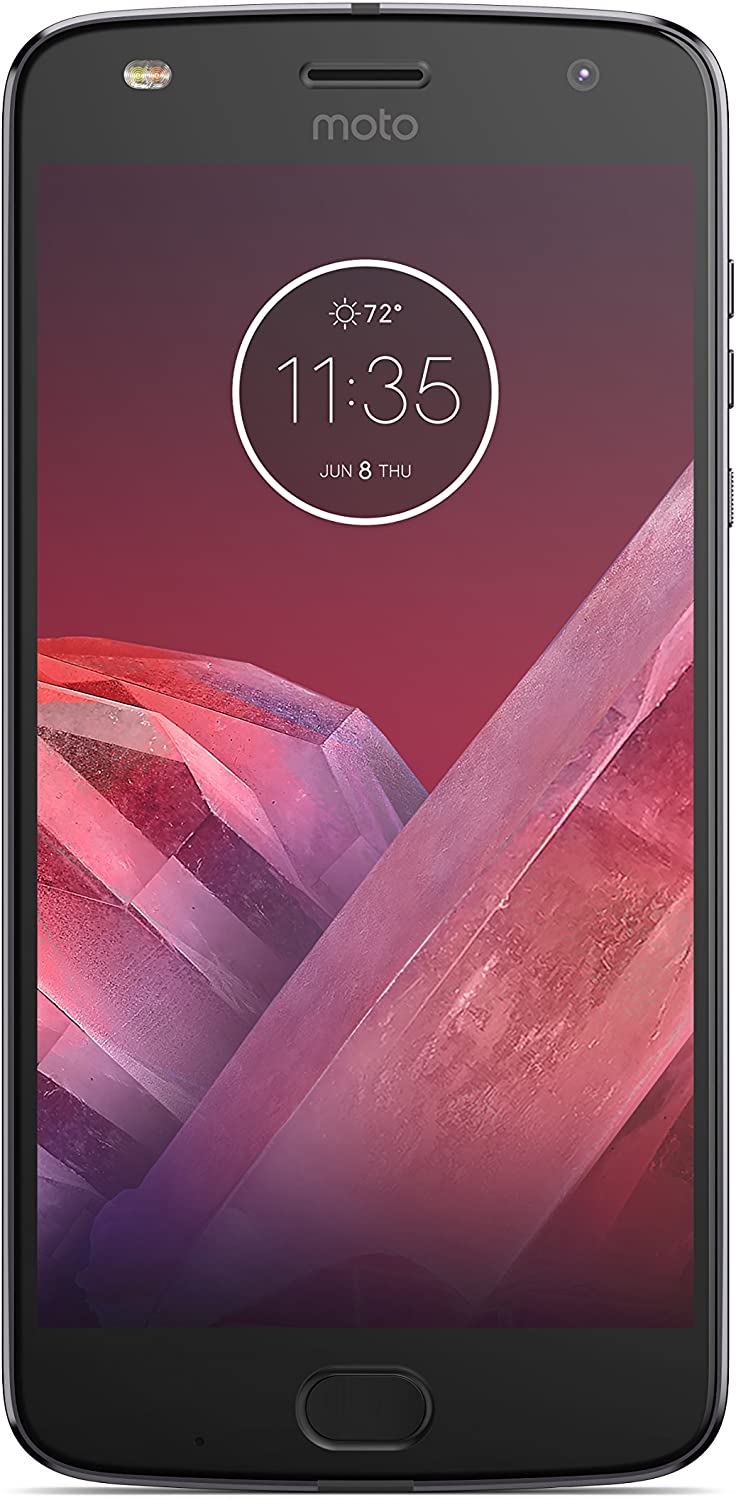 Motorola Moto Z2 Play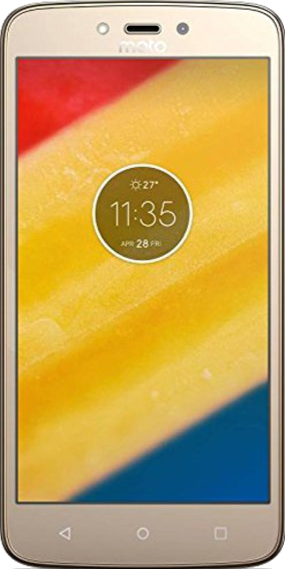 Motorola Moto C Plus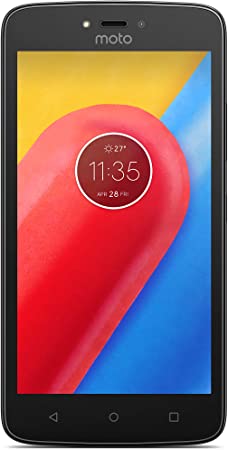 Motorola Moto C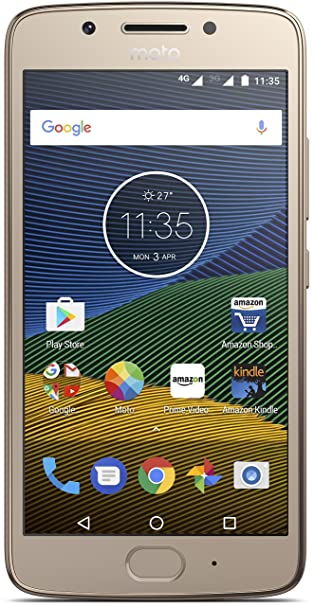 Motorola Moto G5 Plus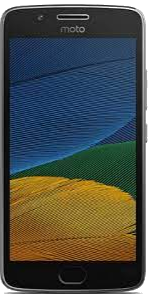 Motorola Moto G5
---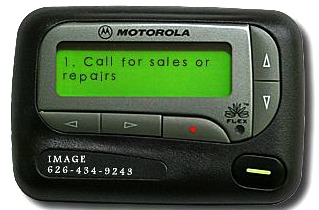 Motorola Pager
And then the MicroTAC was released by the end
of the decade but what was most notable was the dramatic drop down in size and
weight, and the movement to the flip phone format. 
Motorola really let loose
and released the hounds in 1996 when they released the iconic StarTAC, it was
probably one of the smallest and tiniest practical Phones ever released
its the StarTAC that helped make the clamshell design very popular and was the
first to incorporate the vibrate option on a Mobile borrowed from the company's
pager side of its business.
---
Two thirds of Motorola's gross revenue by 1998
comprised of Mobile Phones however in the same year, Motorola was overtaken by Nokia
as the world's biggest seller of Mobile Phones.
---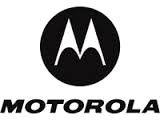 2016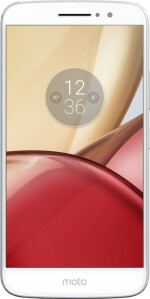 Motorola Moto M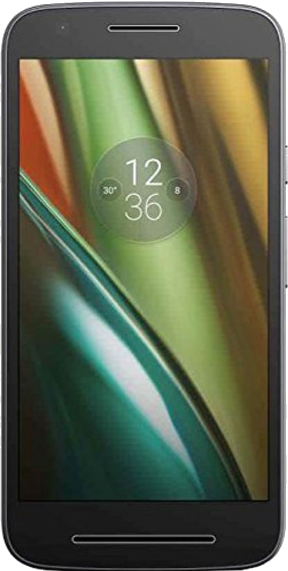 Motorola Moto E3 Power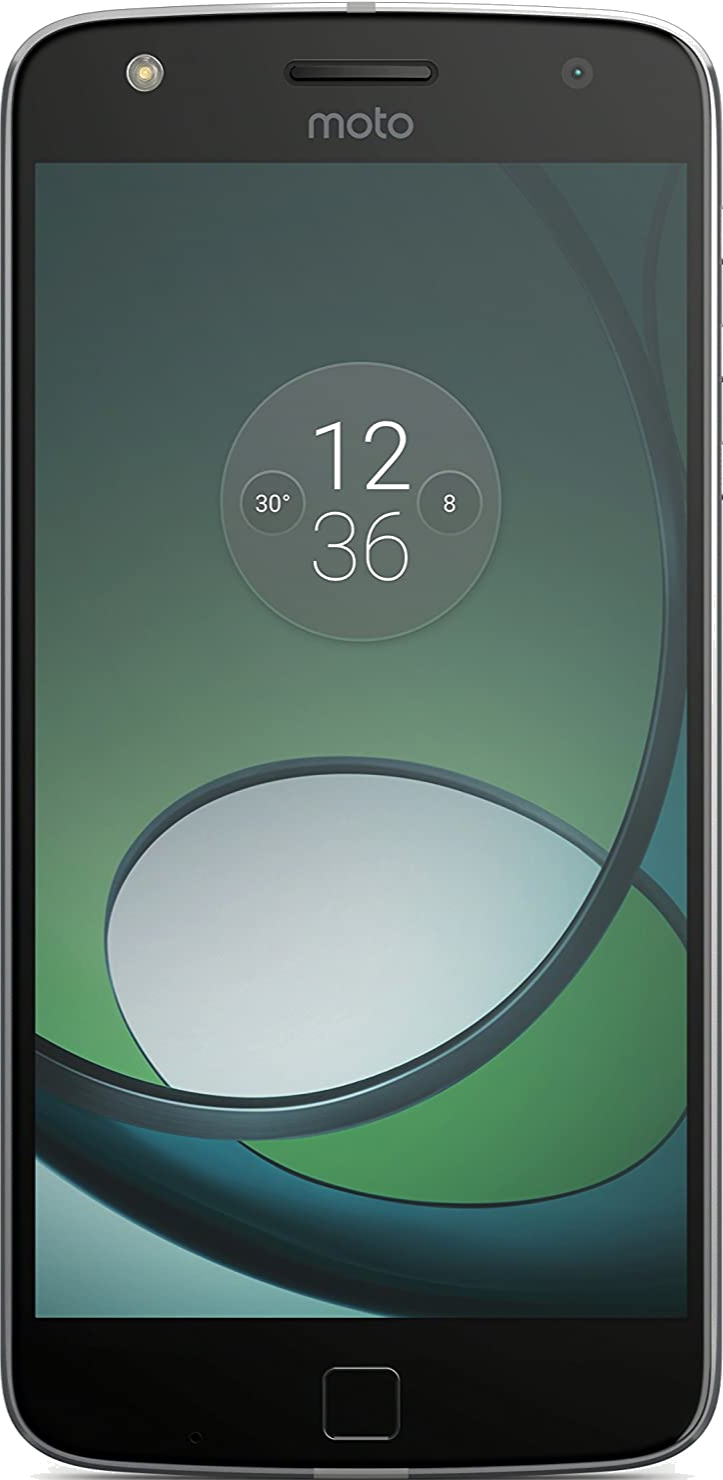 Motorola Moto Z Play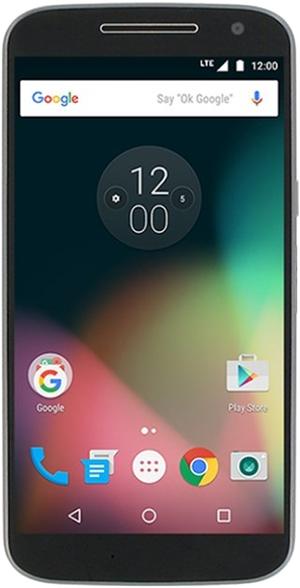 Motorola Moto E3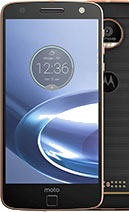 Motorola Moto Z Force (Droid)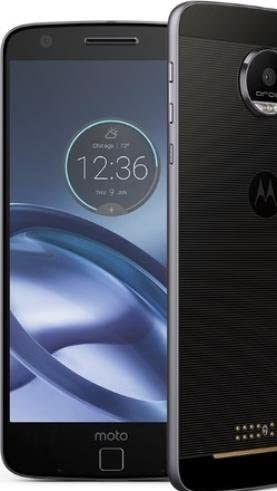 Motorola Moto Z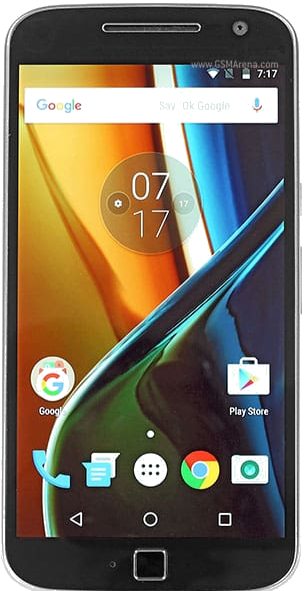 Motorola Moto G4 plus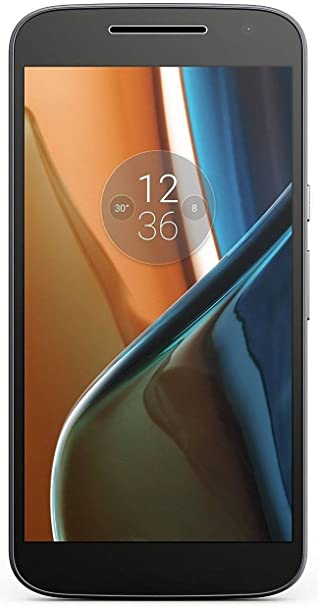 Motorola Moto G4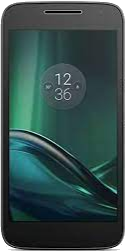 Motorola Moto G4 play
---
In 2009 Motorola released its first Android SmartPhone the Motorola DEXT MB220, and its first Android tablet came out in 2011.  Comparing the specs of the Motorola DEXT with one of
Motorola's latest SmartPhones such as the Moto X4 which was launched in November
2017, one can see that they are quite different but yet similar despite the 8 year release gap between them, but whats carried on here is still excellent with tech advancements for better and improved Mobile user experience.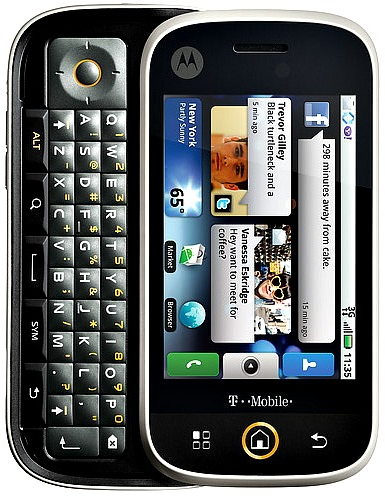 The Motorola DEXT MB220, the first Motorola Android SmartPhone. This device was Also called the Motorola CLIQ in USA
---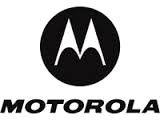 2015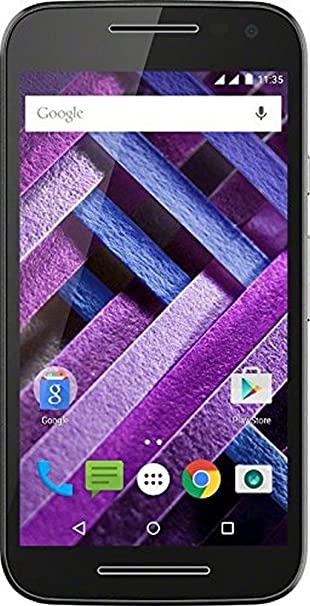 Motorola Moto G Turbo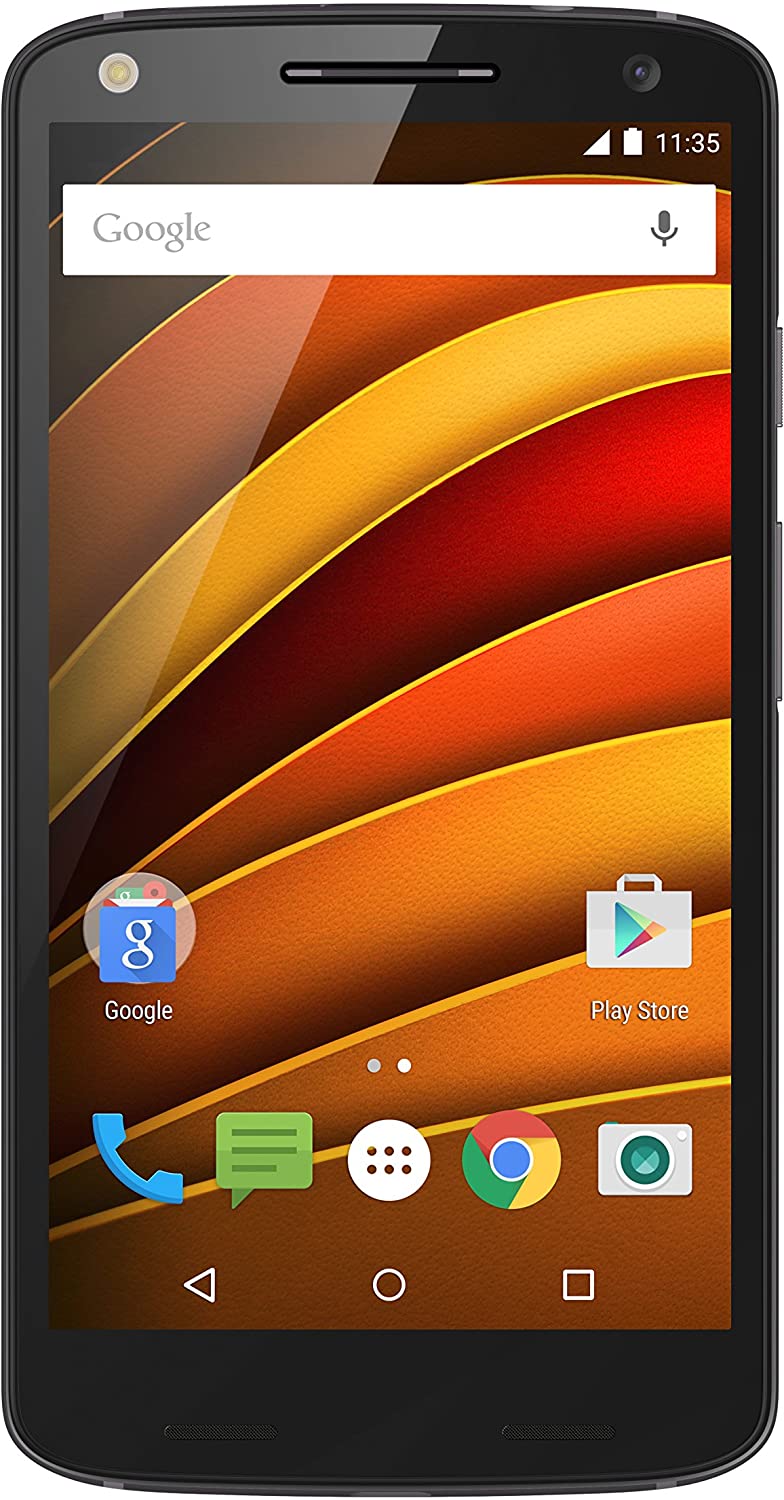 Motorola Moto X Force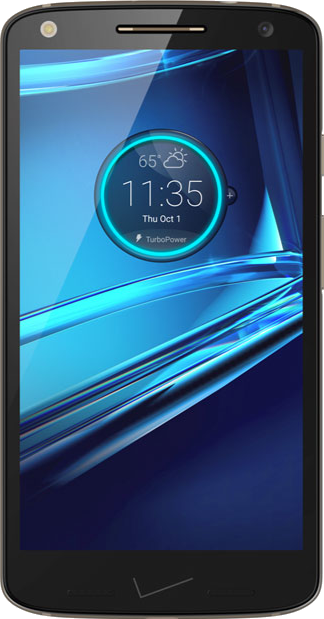 Motorola Droid Turbo 2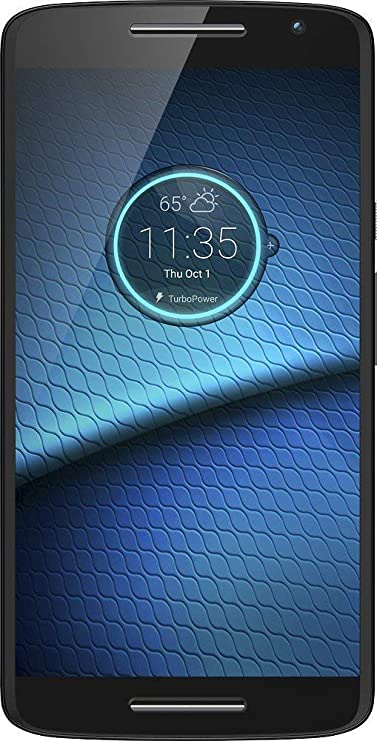 Motorola Droid Maxx 2
Motorola Moto X Style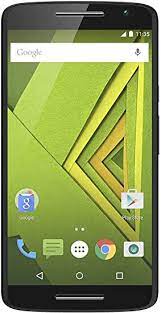 Motorola Moto X Play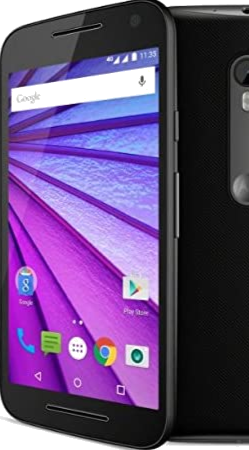 Motorola Moto G 3rd Generation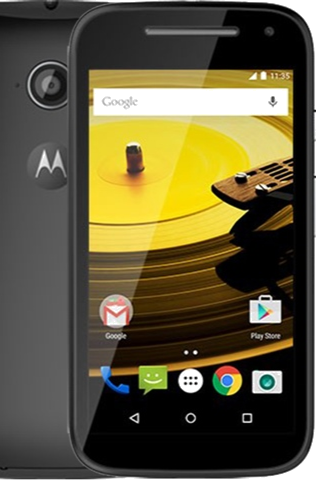 Motorola Moto E 2nd Generation
---
 As a Flagship then,  it was powered by 2.2GHz octa-core Qualcomm Snapdragon
630 processor and as for image display the X4 has a 5.20-inch touchscreen
display with a resolution of 1080 pixels by 1920 pixels at a PPI of 424 pixels
per inch.

Motorola Moto X4

The X4 has an array of Connectivity options at the
users disposal including Wi-Fi, NFC, Bluetooth, GPS, USB OTG, Headphones, FM,
3G and 4G with support for Band 40.   Ambient light sensor, Proximity
sensor, Compass Magnetometer, Accelerometer and Gyroscope are some of the
Sensors on the phone.
https://www.youtube.com/watch?v=XGqkmt-gAjA
---
And for Mobile Phone users who need access to more
than one network at any
given time e.g travellers, the Motorola Moto X4 is a
dual SIM smartphone that accepts Nano-SIM and Nano-SIM.

And all this is powered by a 3000mAh non removable
battery.
The phone packs an impressive 64GB of internal
storage expandable to as much as 200GB using a microSD card and it comes with
4GB of RAM.  The cameras packs a 12-megapixel main camera on the rear and
a 16-megapixel front one for selfies, so Motorola did have the selfie-age in mind
when producing the X4.
---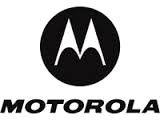 2014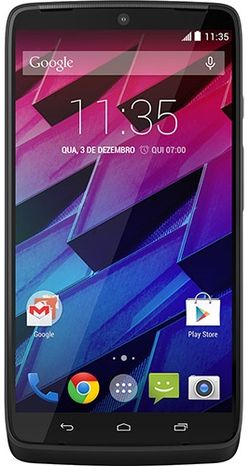 Moto Maxx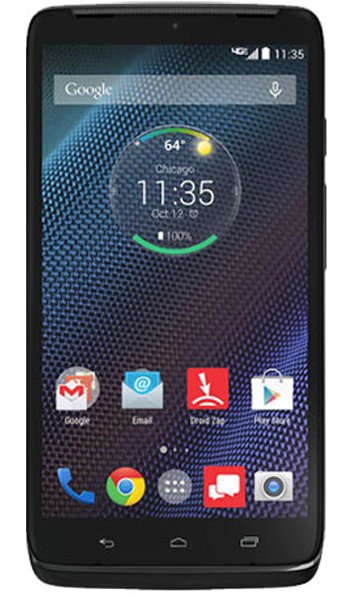 Motorola Droid Turbo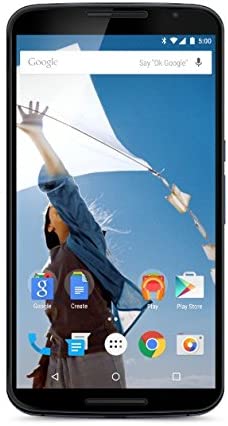 Motorola Google Nexus 6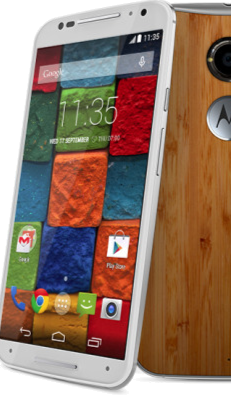 Motorola Moto X 2nd Generation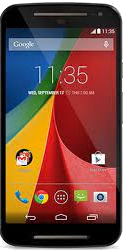 Motorola Moto G 2nd Generation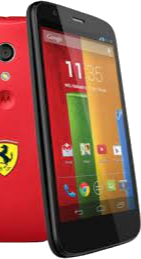 Motorola Moto G Ferrari Edition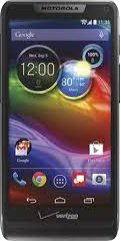 Motorola Luge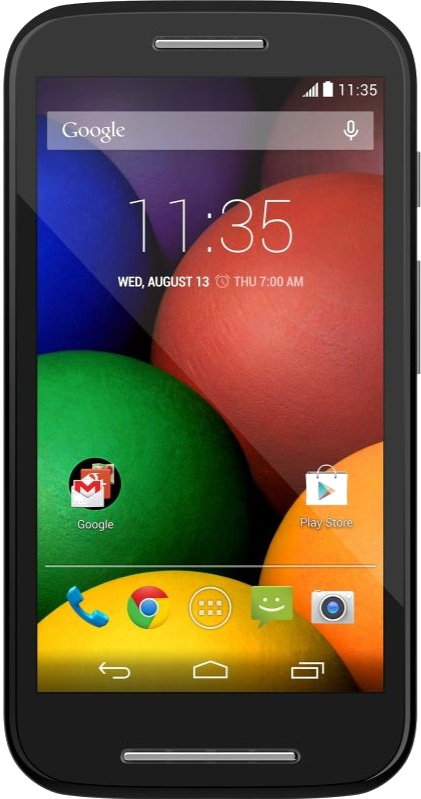 Motorola Moto E
---
This is the somewhat latest part of Motorola's
history in a nutshell, however from the early years?  It is a long and
fascinating story, as for the pre-millennials at best can maybe only
remember as far back as the original StarTAC or
RAZR.  



Motorola RAZR
The Motorola RAZR best-selling clamshell of all time.

To say that Motorola had success with RAZR would be
a complete understatement, the RAZR was yet another giant hit after the massive
hit of the StarTAC, in 2004 when the RAZR was released what stood out the most
is that it further pushed the boundaries of Mobile Phone size, emphasising on
thinness and fashion, at the end of the day yet again, becoming the best-selling
clamshell of all time.

When Apple blew everyone out of the water in 2007
when it reinvented the Mobile Phone into a full blown SmartPhone, Motorola had
no choice, it had to get up-to speed with the SmartPhone revolution, so the
company moved its focus to Google's Android operating system.  Its time
for the early years.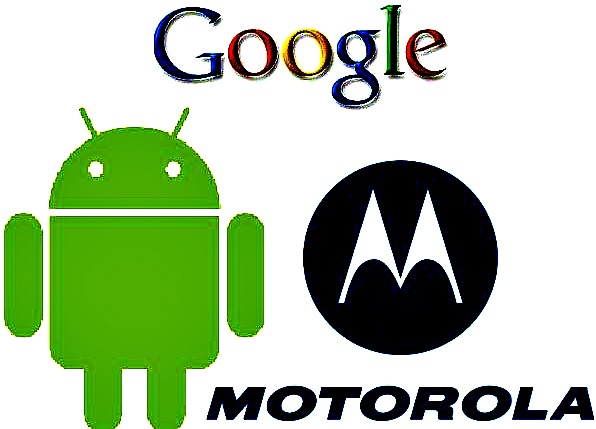 ---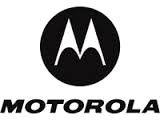 2013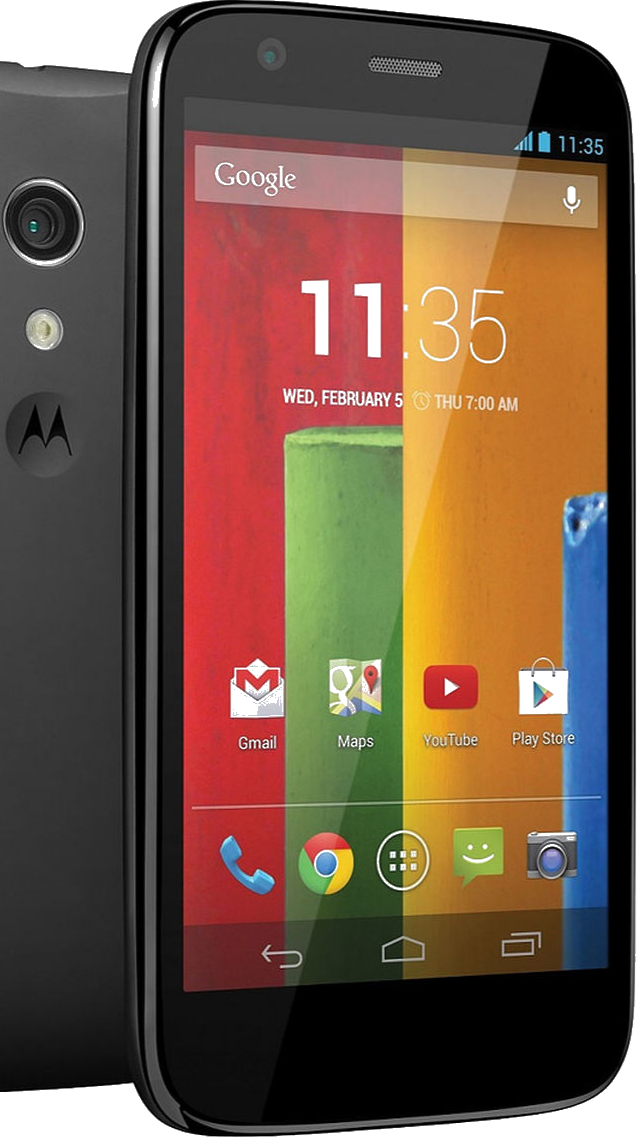 Motorola Moto G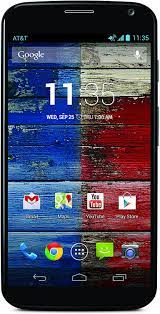 Motorola Moto X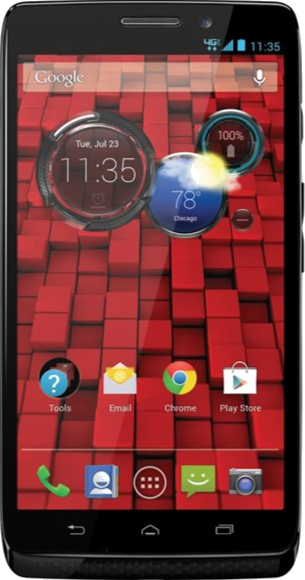 Motorola DROID Ultra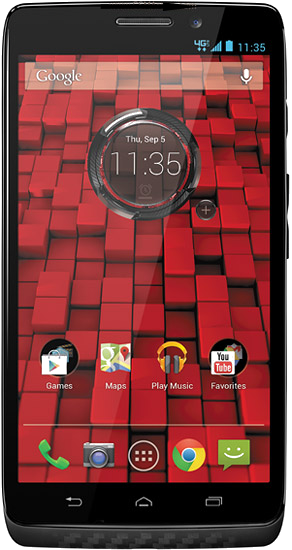 Motorola DROID MAXX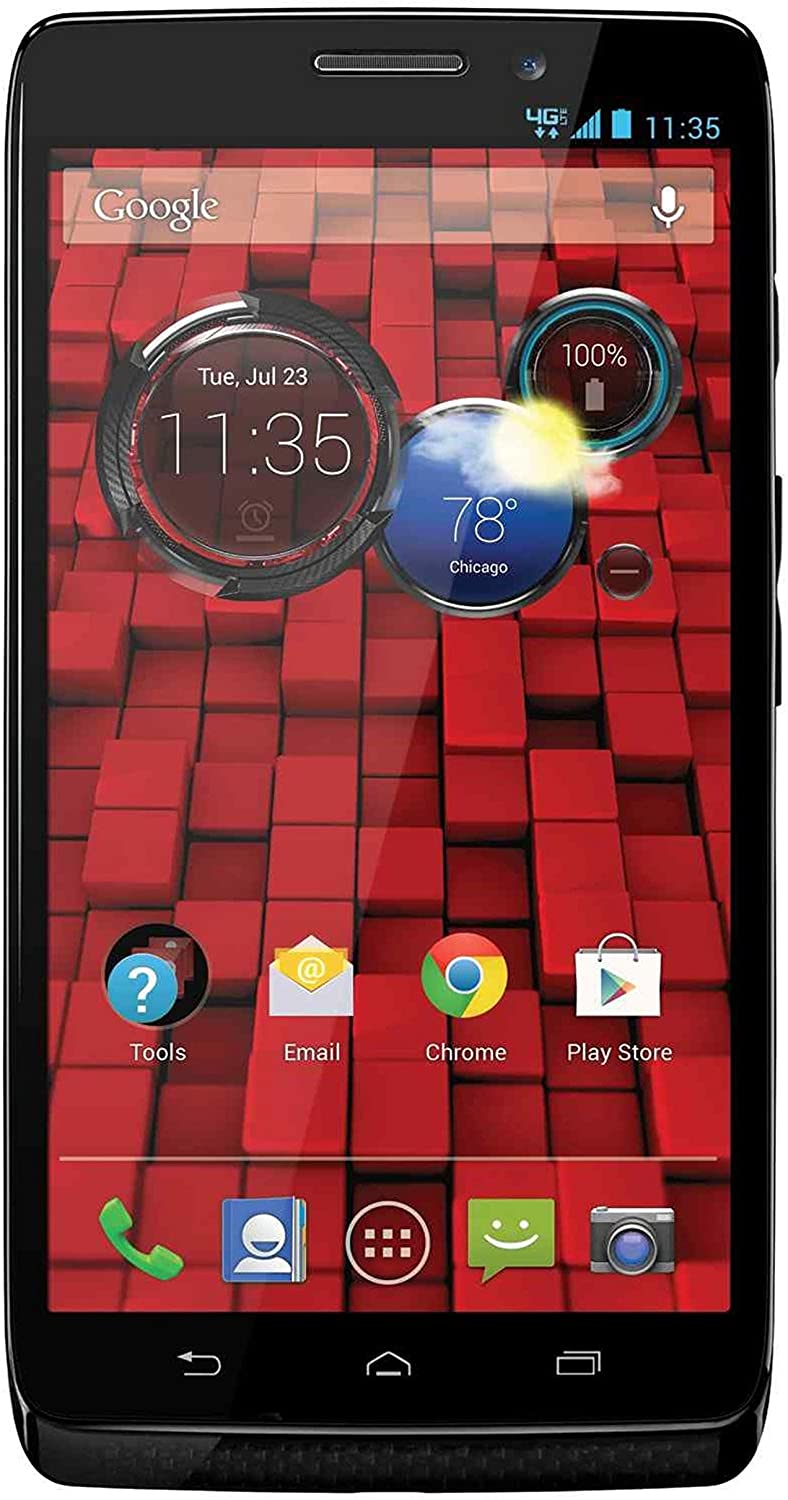 Motorola DROID MINI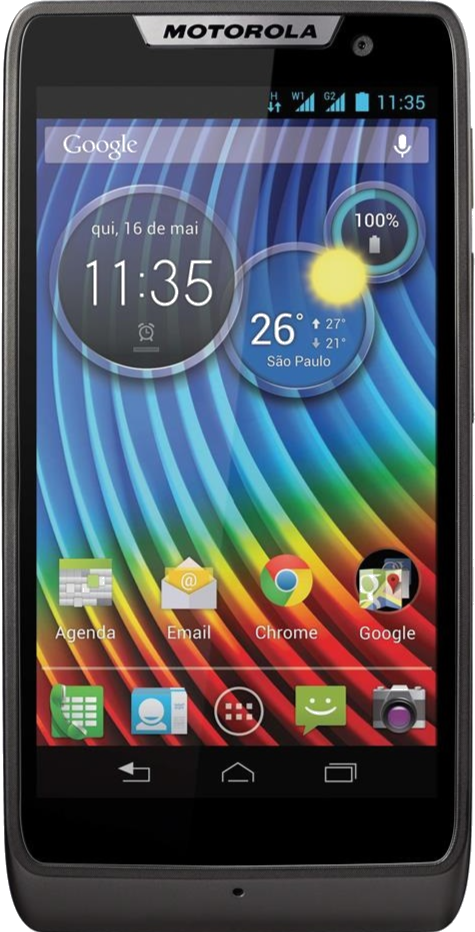 Motorola RAZR D3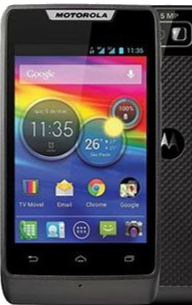 Motorola RAZR D1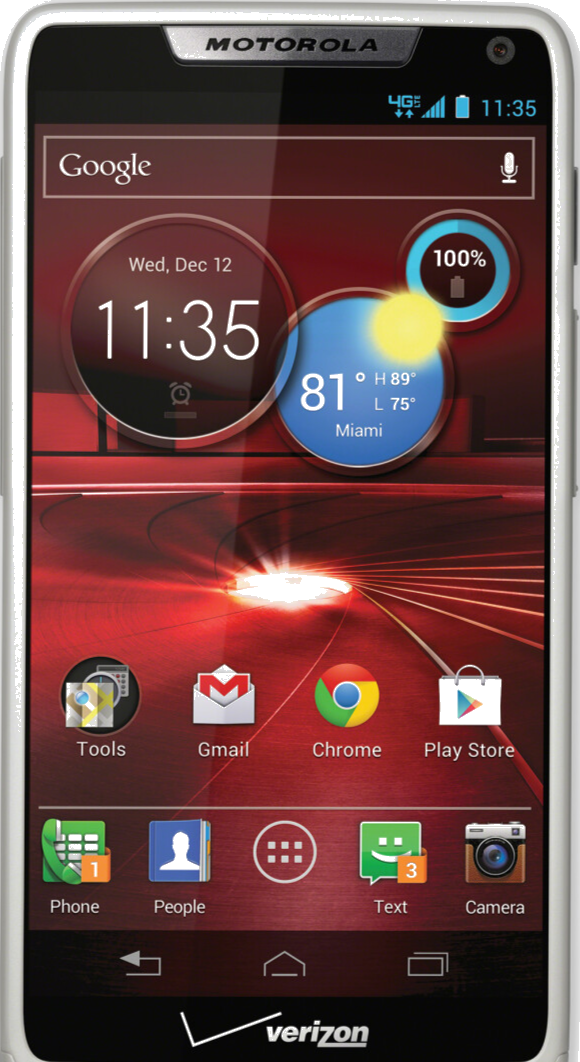 Motorola RAZR M
---
Motorola, Inc. was created on September 25, 1928 at
Schaumburg, Illinois by two brothers, Joseph and Paul Galvin, they called their
company the Galvin Manufacturing Corporation who bought-out at auction for
$750, the bankrupt Stewart Battery Company's manufacturing equipment and
battery-eliminator plans.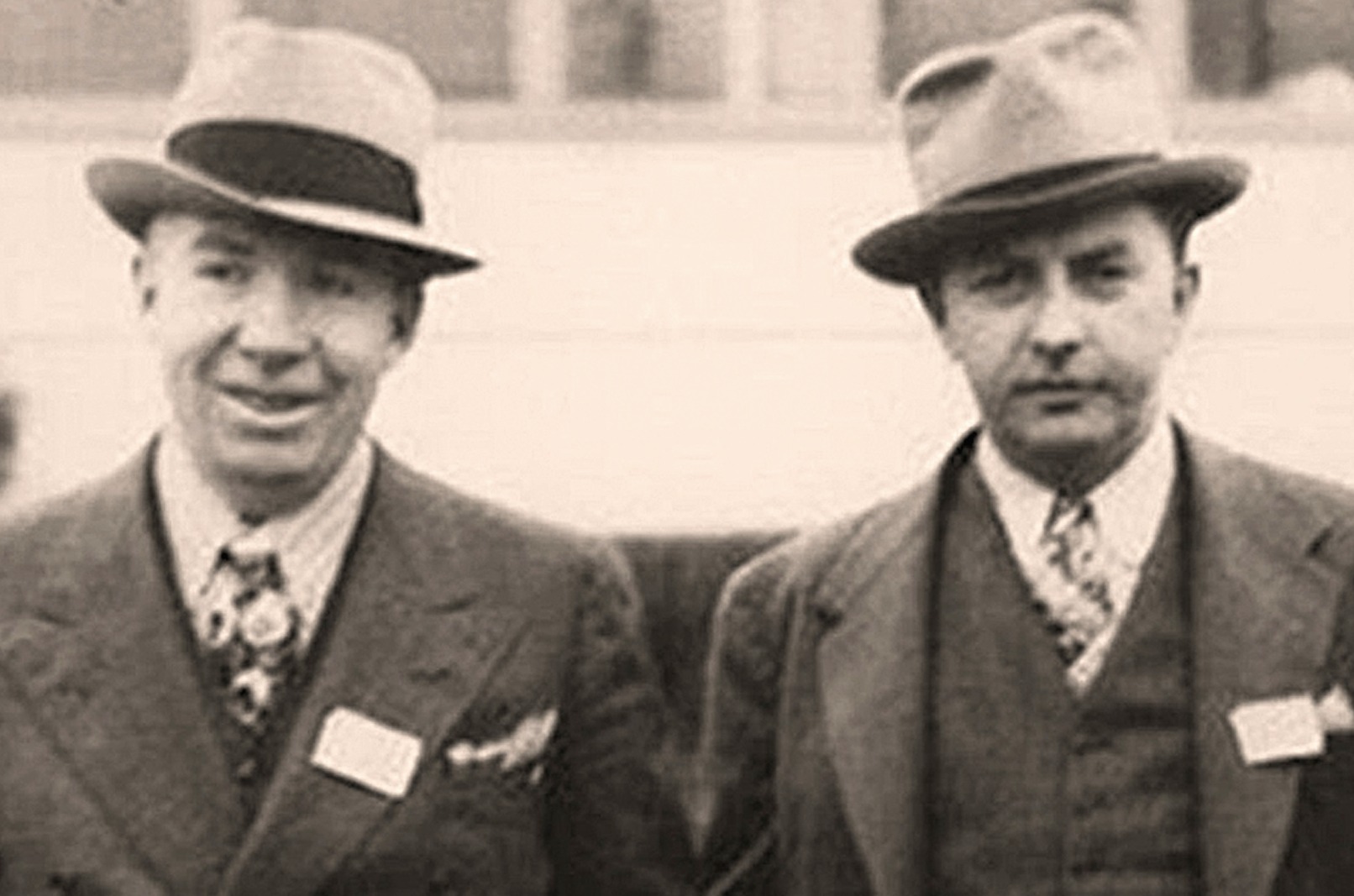 The Founders of Motorola Paul and Joseph Galvin
They started in a small section of a rented building.
The beginnings of the company was so humble that the working capital  had
only $565 with just five employees and the first week's payroll was just only
$63.  Very impressive for a company who became a global telecommunications
player and ended up making history by inventing the Mobile Phone.
---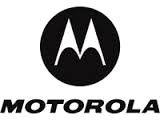 2012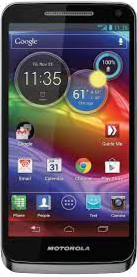 Motorola Electrify M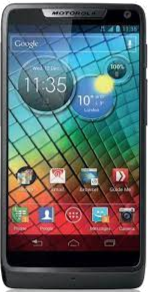 Motorola RAZR i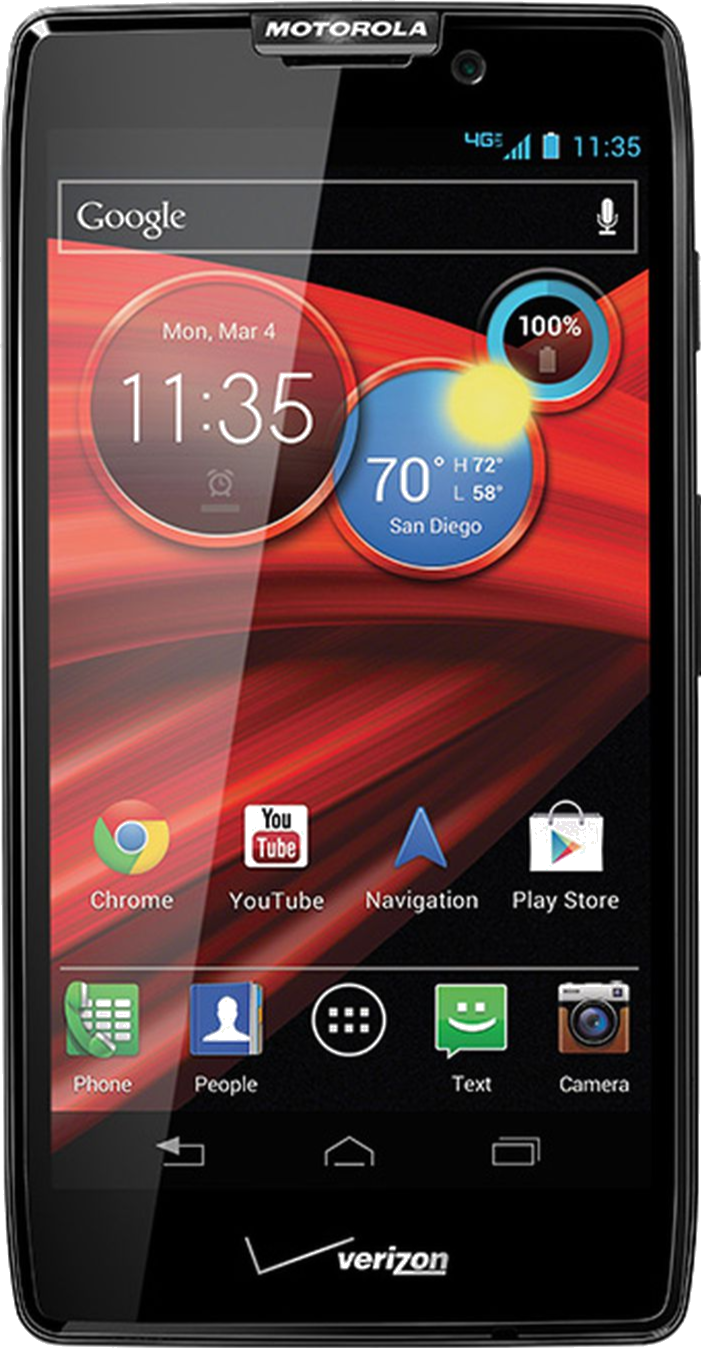 Motorola Droid RAZR HD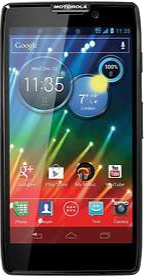 Motorola RAZR HD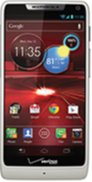 Motorola RAZR M XT905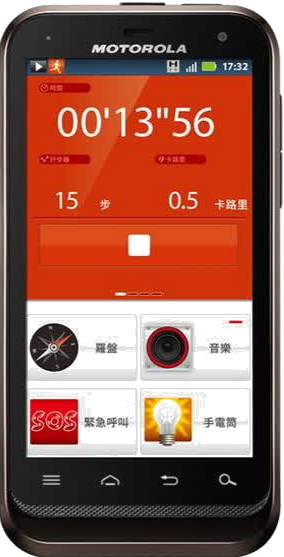 Motorola Defy XT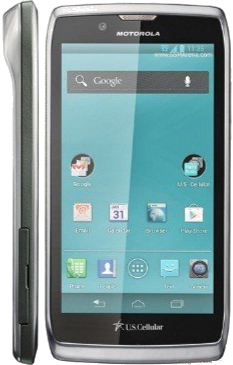 Motorola Electrify 2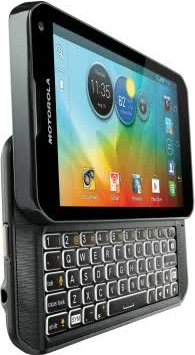 Motorola PHOTON Q 4G LTE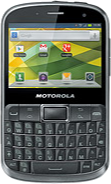 Motorola Defy Pro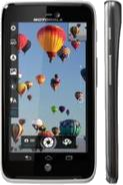 Motorola Atrix HD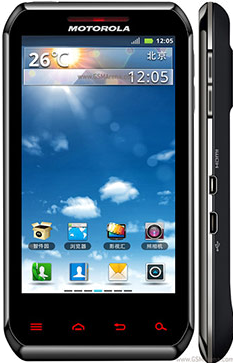 Motorola XT760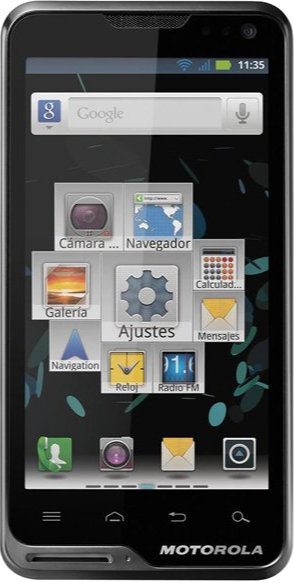 Motorola ATRIX TV XT682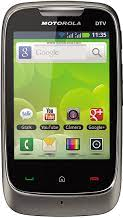 Motorola Motogo TV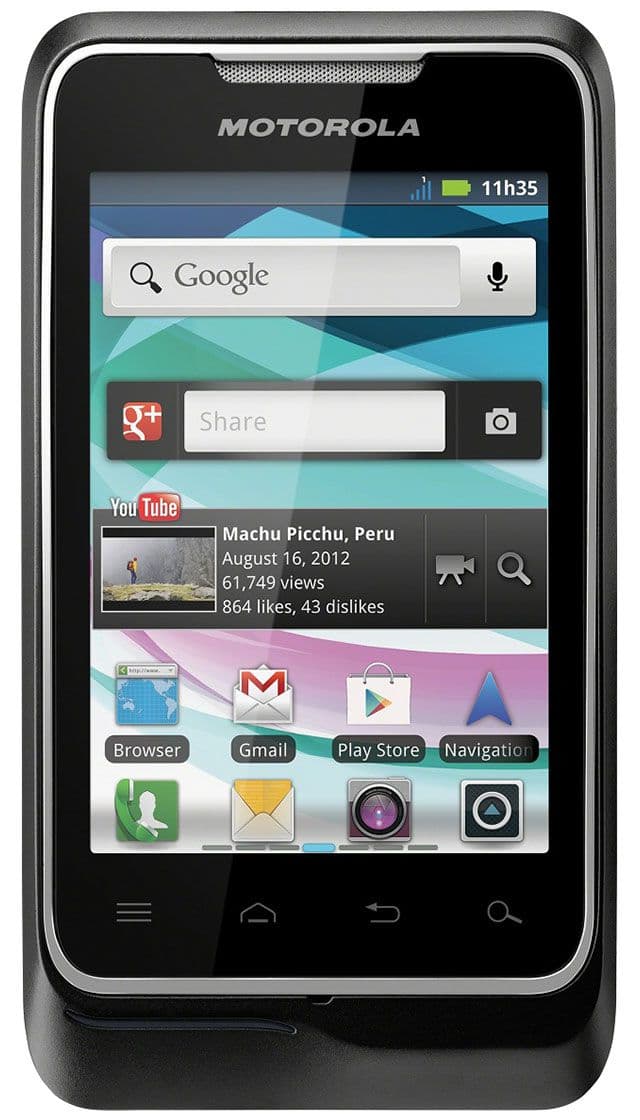 Motorola Motosmart Me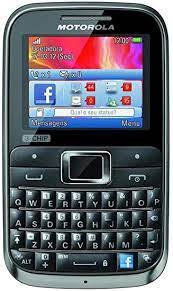 Motorola MOTOKEY 3-CHIP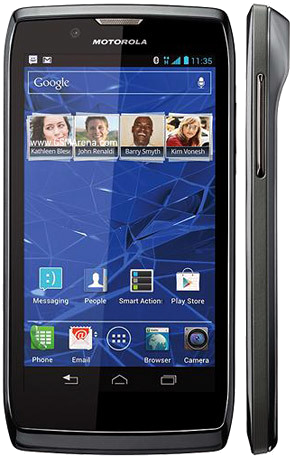 Motorola RAZR V XT885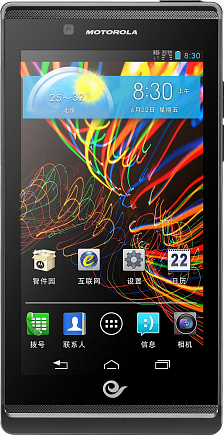 Motorola RAZR V XT889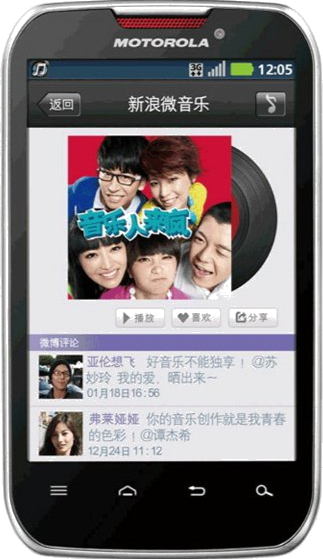 Motorola MOTOSMART MIX XT550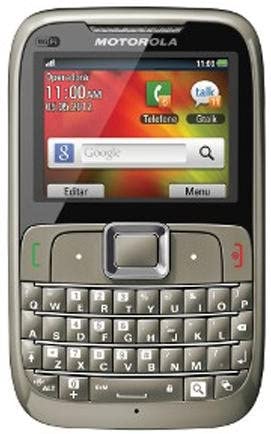 Motorola MotoGO EX430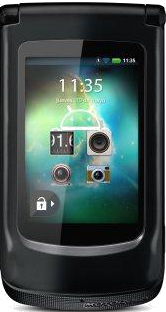 Motorola MOTOSMART Flip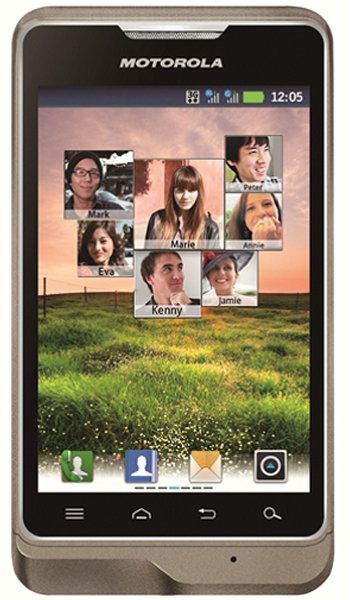 Motorola XT390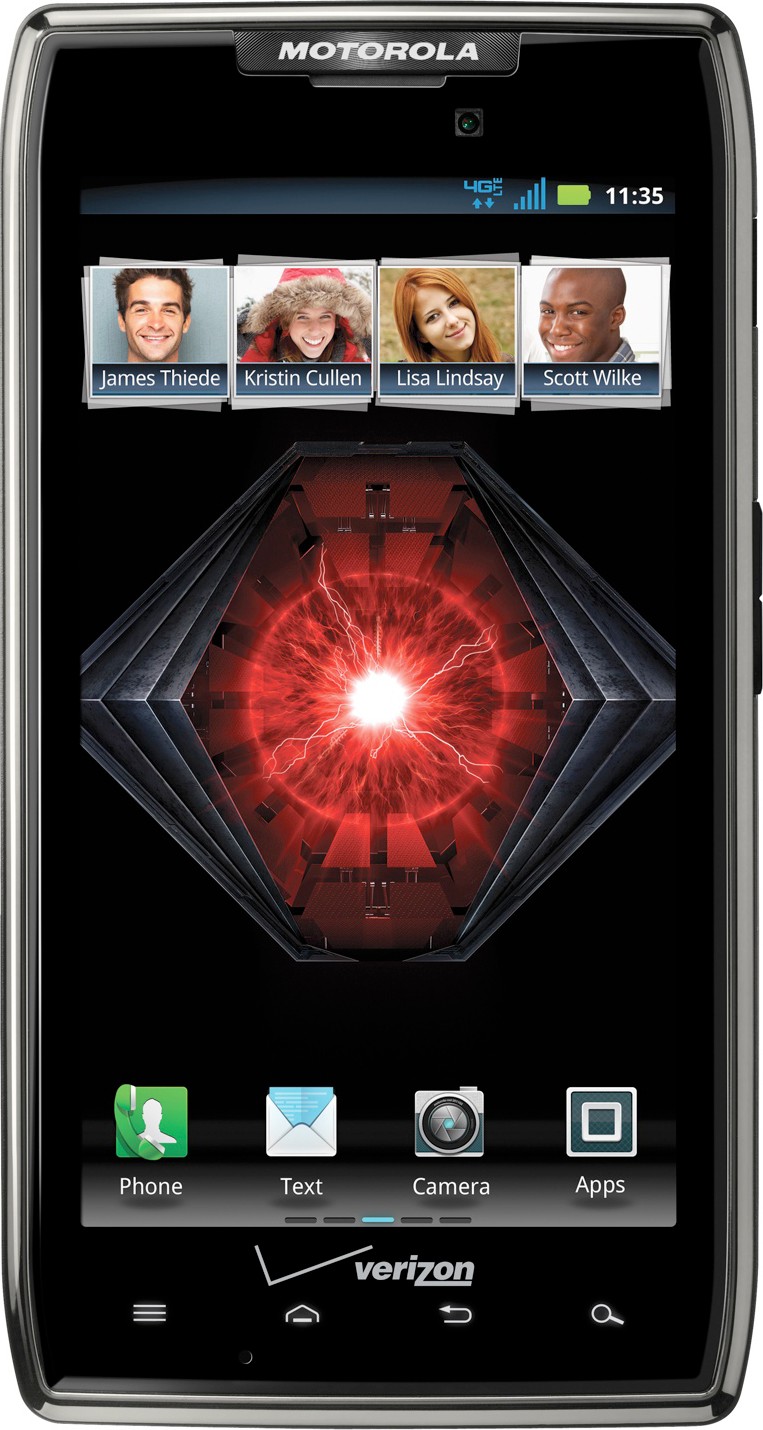 Motorola RAZR MAXX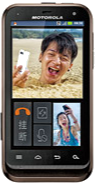 Motorola DEFY XT535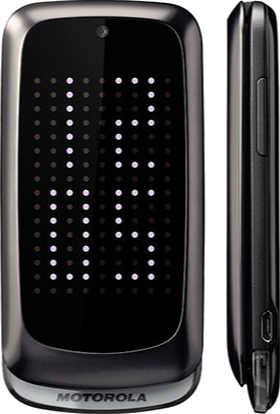 Motorola Gleam WX308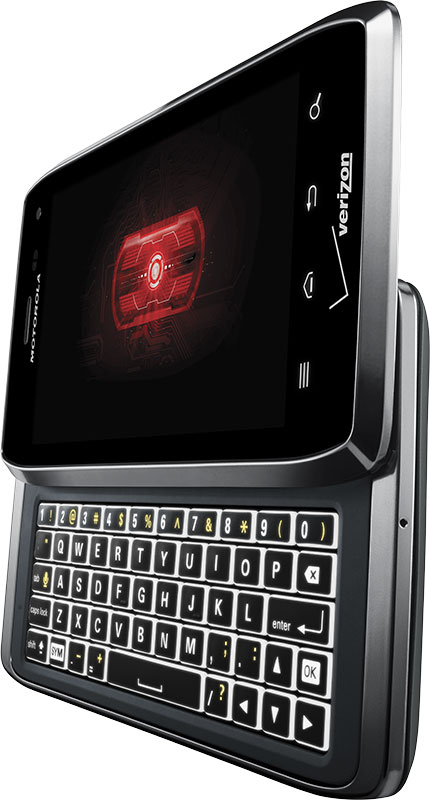 Motorola DROID 4 XT894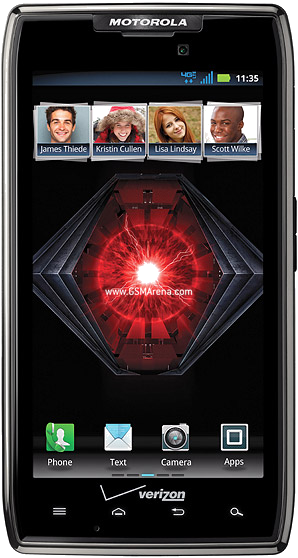 Motorola DROID RAZR MAXX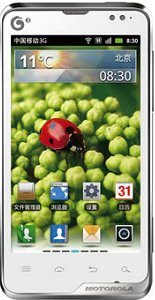 Motorola Motoluxe MT680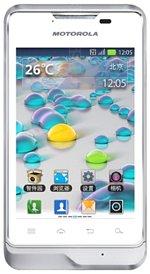 Motorola Motoluxe XT389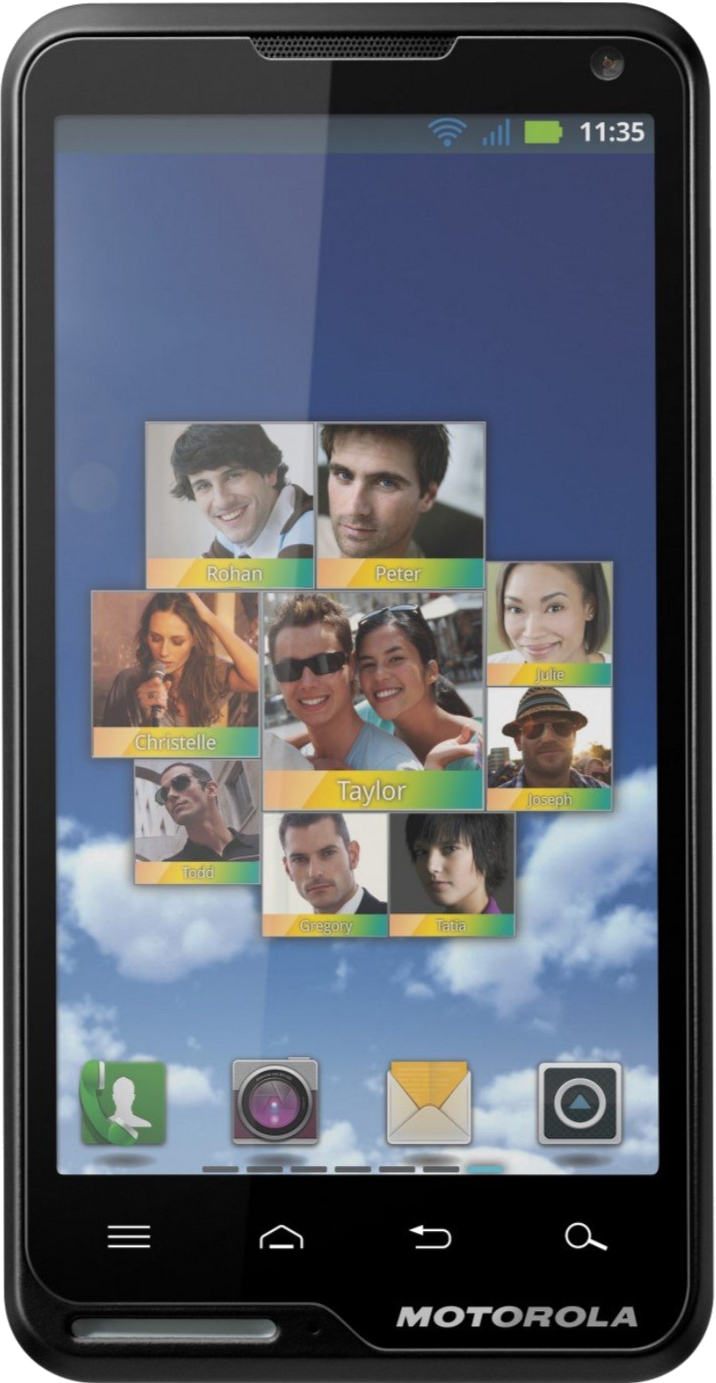 Motorola Motoluxe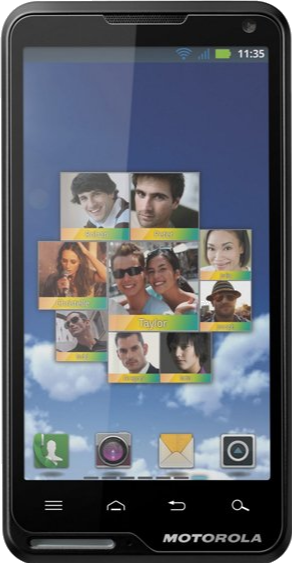 Motorola MotoLuxe XT615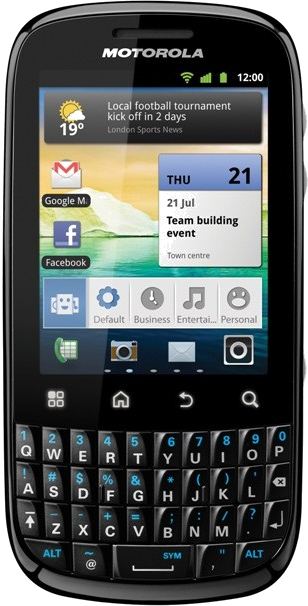 Motorola FIRE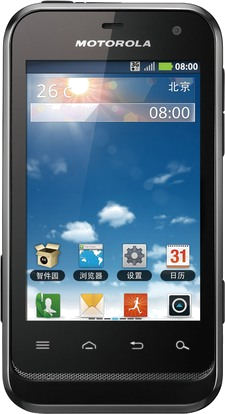 Motorola Defy Mini XT321/XT320
---
By 1962, Motorola had 14,000 employees worldwide
and then by August 2000, Motorola reached its peak employment of 150,000
employees worldwide.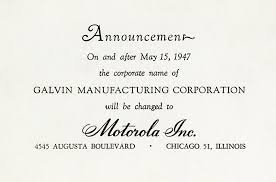 The Galvin Manufacturing Corporation (Motorola's
original name) in 1930
released the "Motorola" car radio two
years after the company was founded in Chicago.  The same year it was
released, the Motorola became Galvin's first internationally sold product, it
initially offered the battery eliminator that allowed battery-powered home
radios run off of household electricity.
Vintage Motorola Car Radio

Wireless network equipment like signal amplifiers
and cellular transmission base stations is what the firm offered at first
including broadcasting networks and home like digital video recorders and set
top boxes, High Definition (HD) televisions, network equipment to broadcast
videos and computer telephony.
---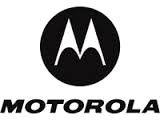 2011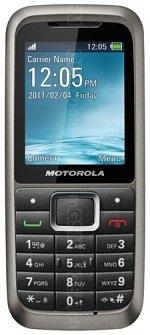 Motorola WX306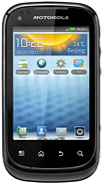 Motorola XT319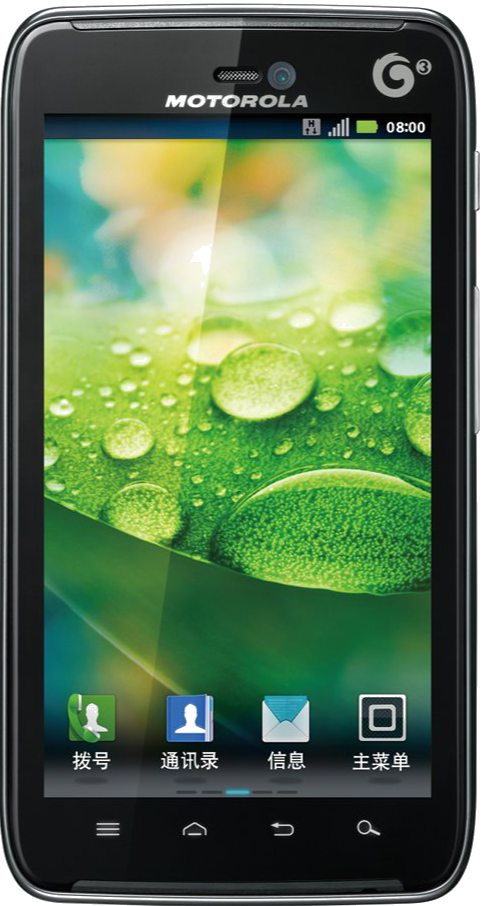 Motorola MT917/XT928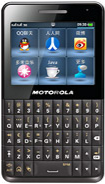 Motorola EX266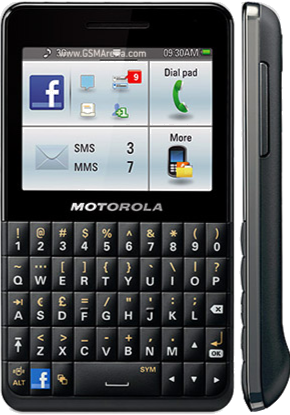 Motorola Motokey Social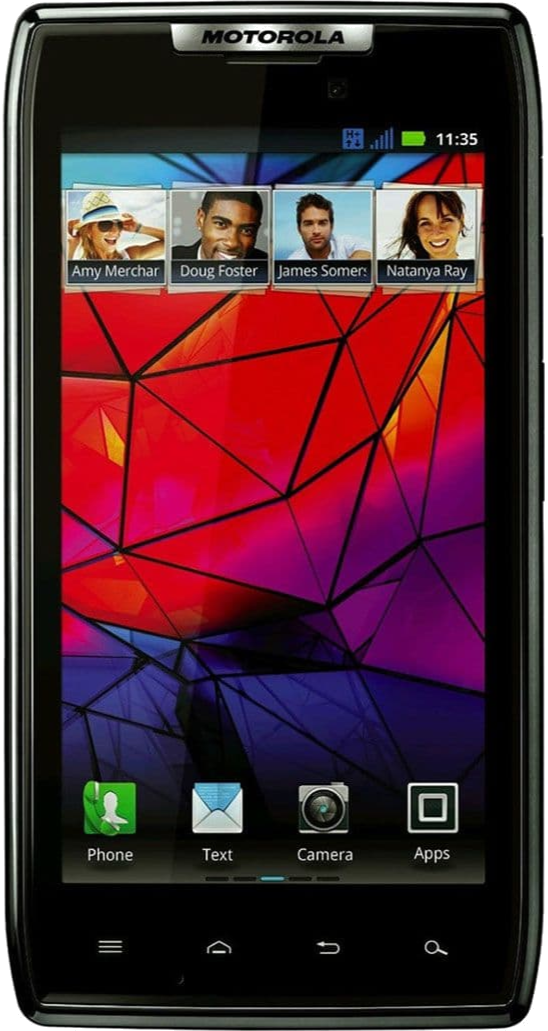 Motorola RAZR XT910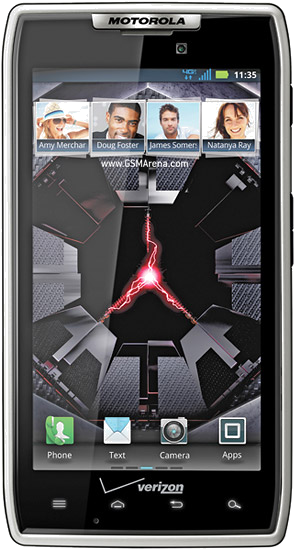 Motorola DROID RAZR XT912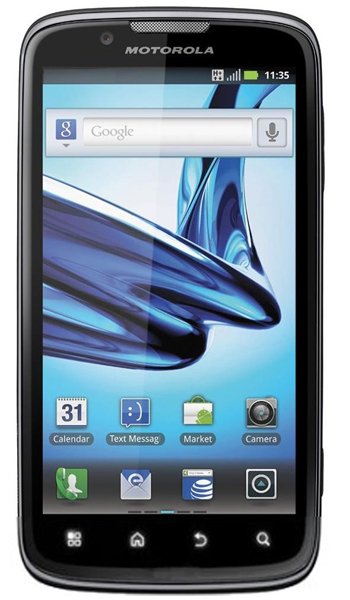 Motorola ATRIX 2 MB865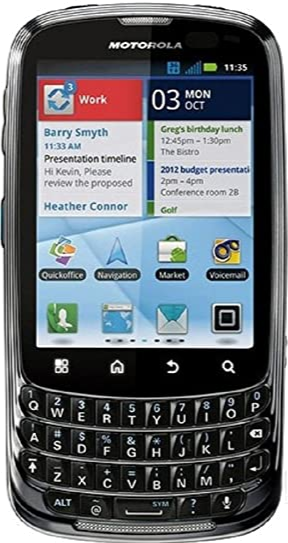 Motorola Admiral XT603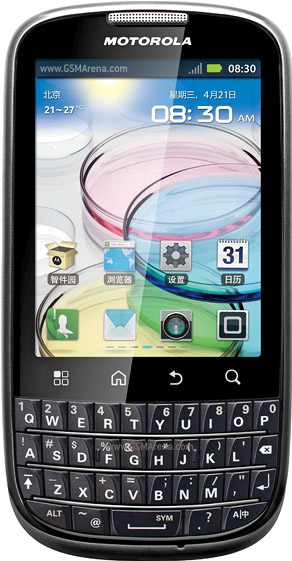 Motorola ME632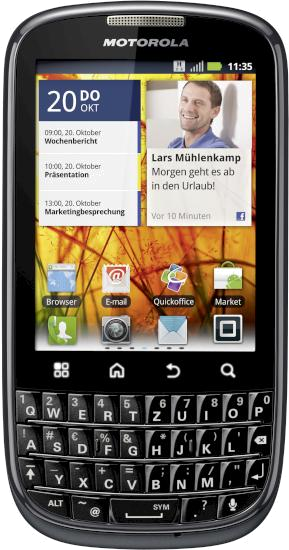 Motorola PRO+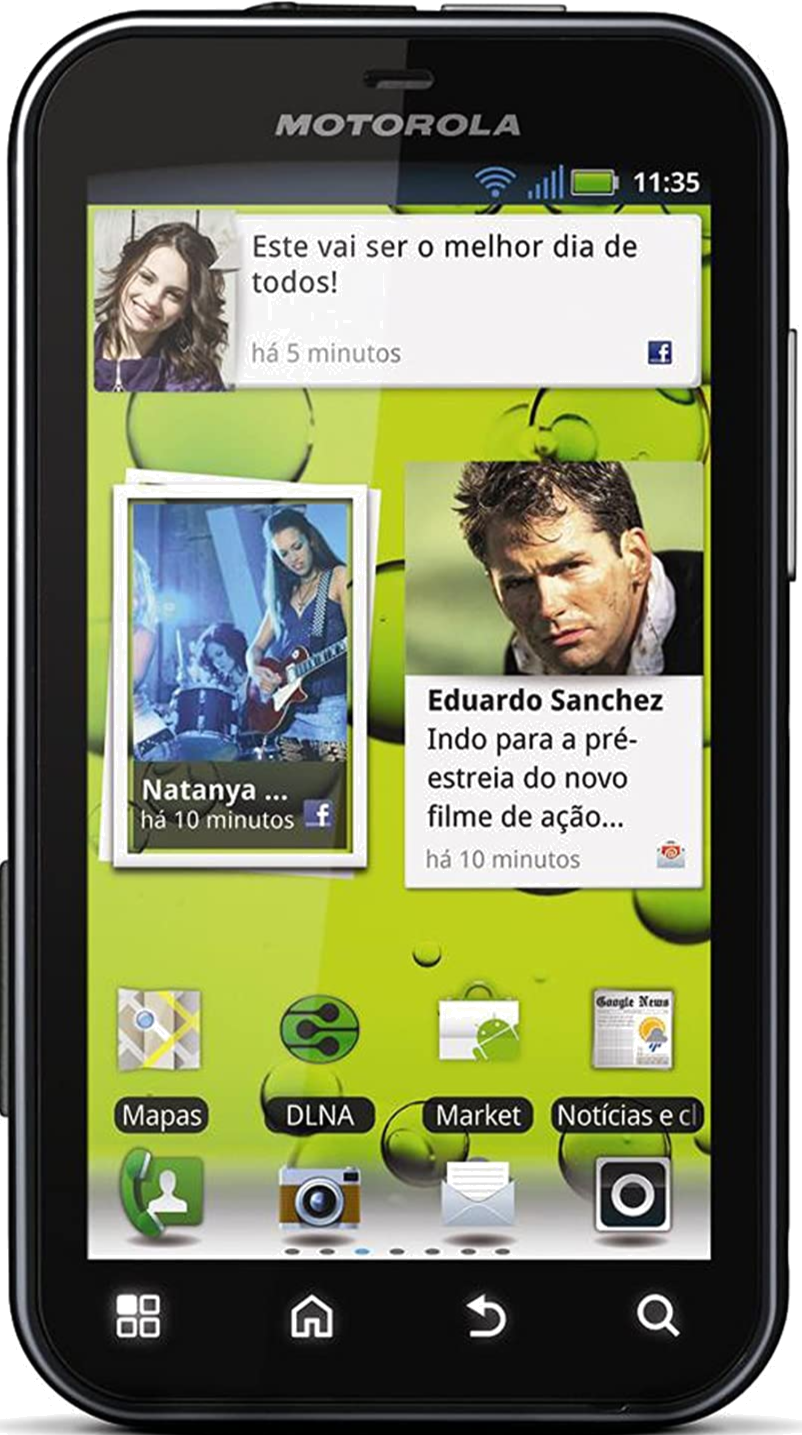 Motorola DEFY+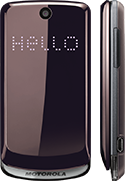 Motorola EX212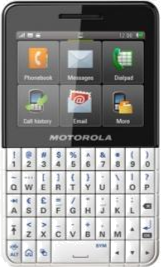 Motorola MotoKey XI X118/EX119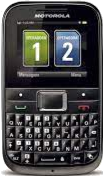 Motorola MOTOKEY Mini EX109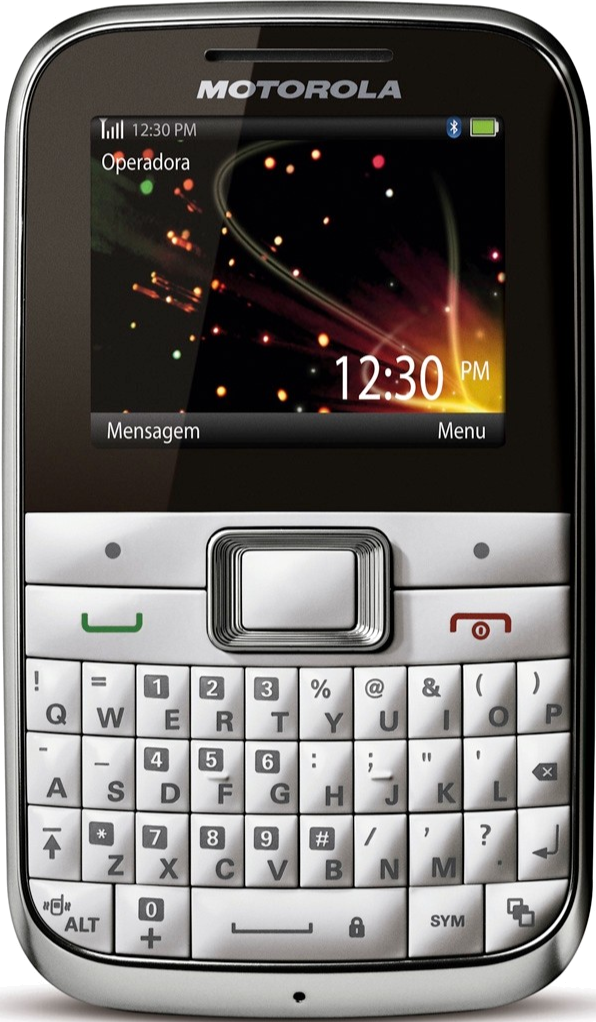 Motorola MOTOKEY Mini EX109
Motorola WX294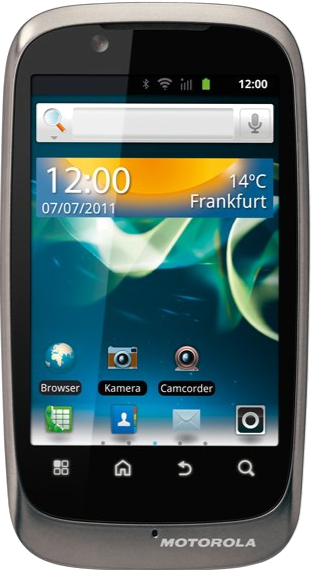 Motorola FIRE XT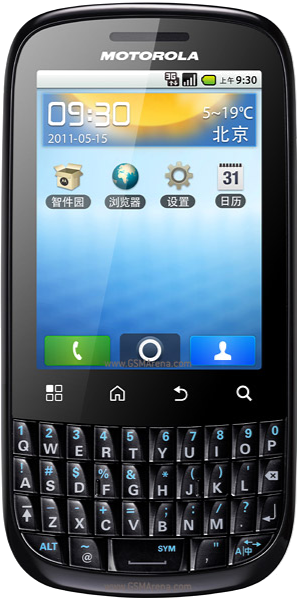 Motorola FIRE XT311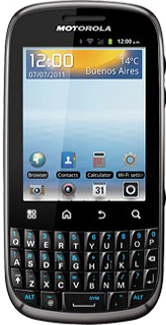 Motorola SPICE Key XT317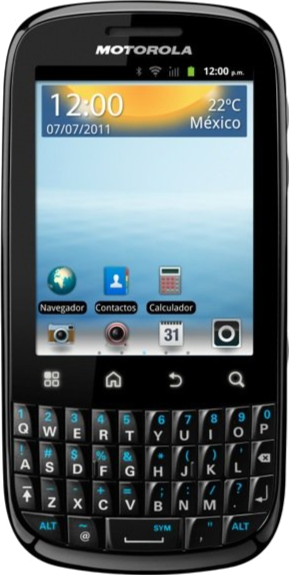 Motorola SPICE Key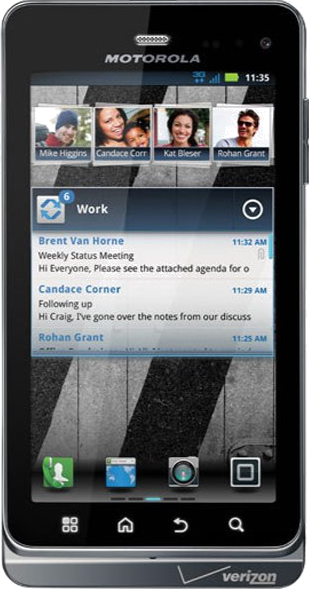 Motorola MILESTONE 3 XT860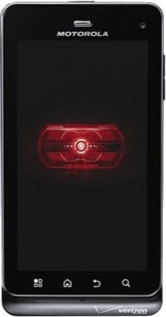 Motorola Droid 3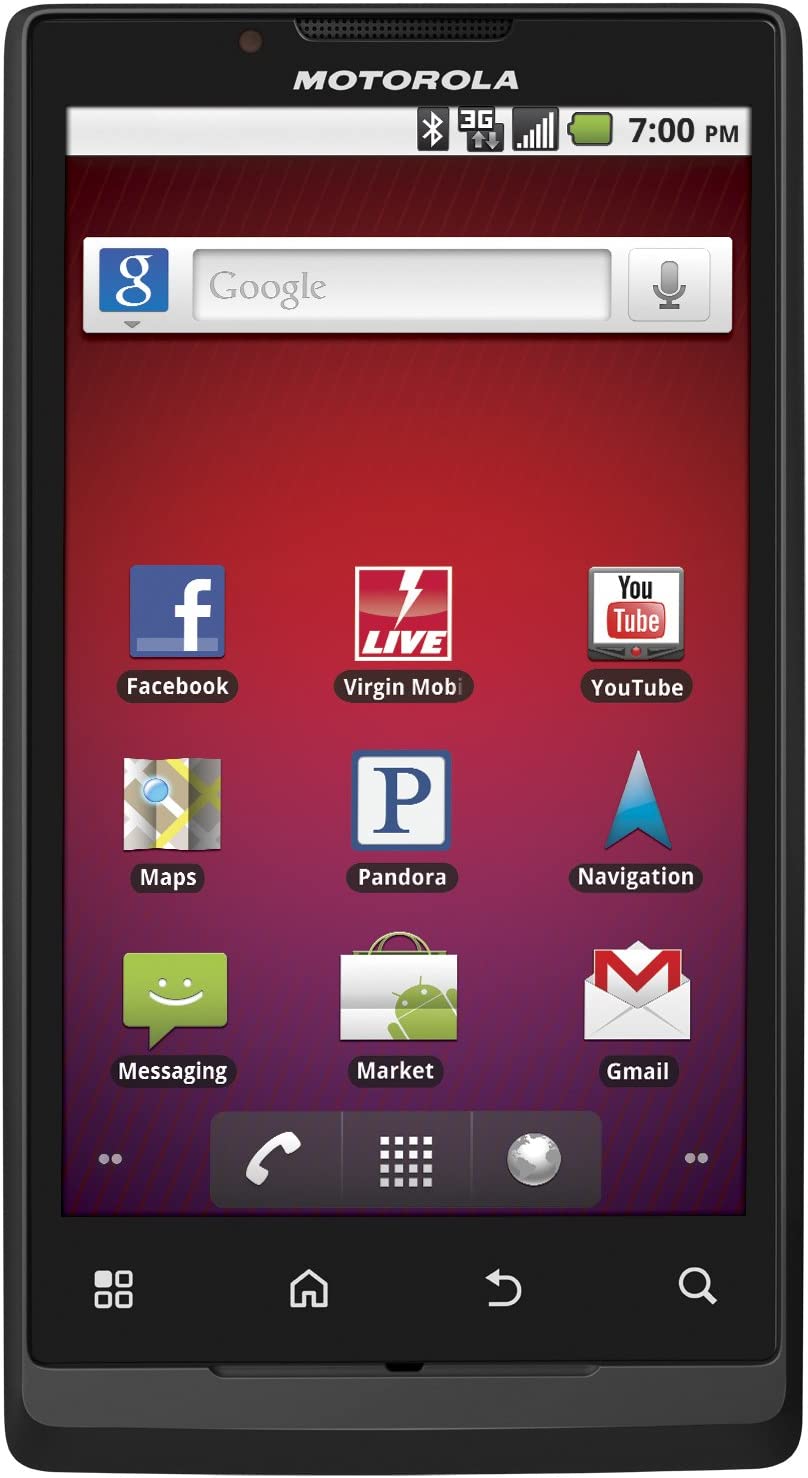 Motorola Triumph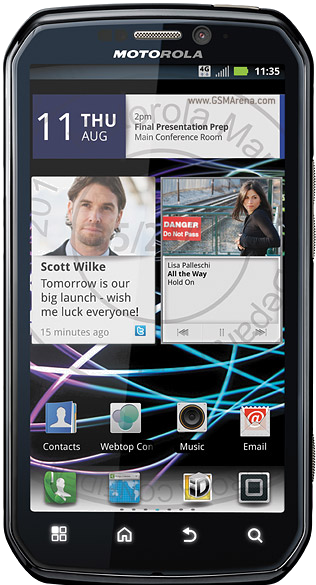 Motorola Photon 4G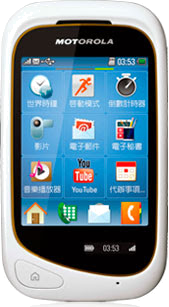 Motorola Wilder/EX232
Motorola MOTO MT870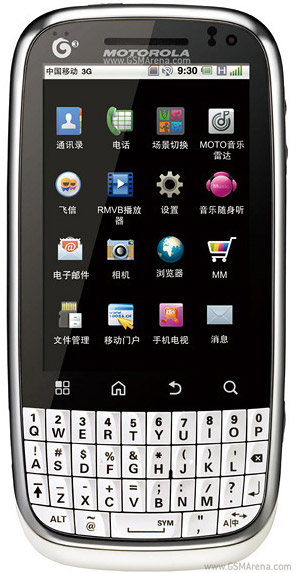 Motorola MOTO MT620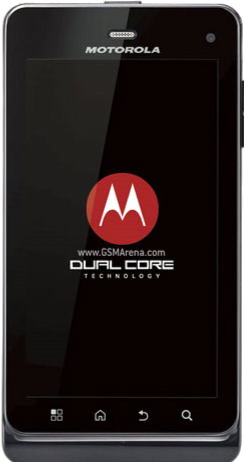 Motorola MILESTONE XT883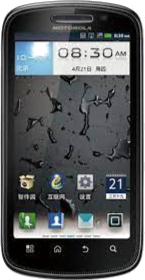 Motorola MOTO XT882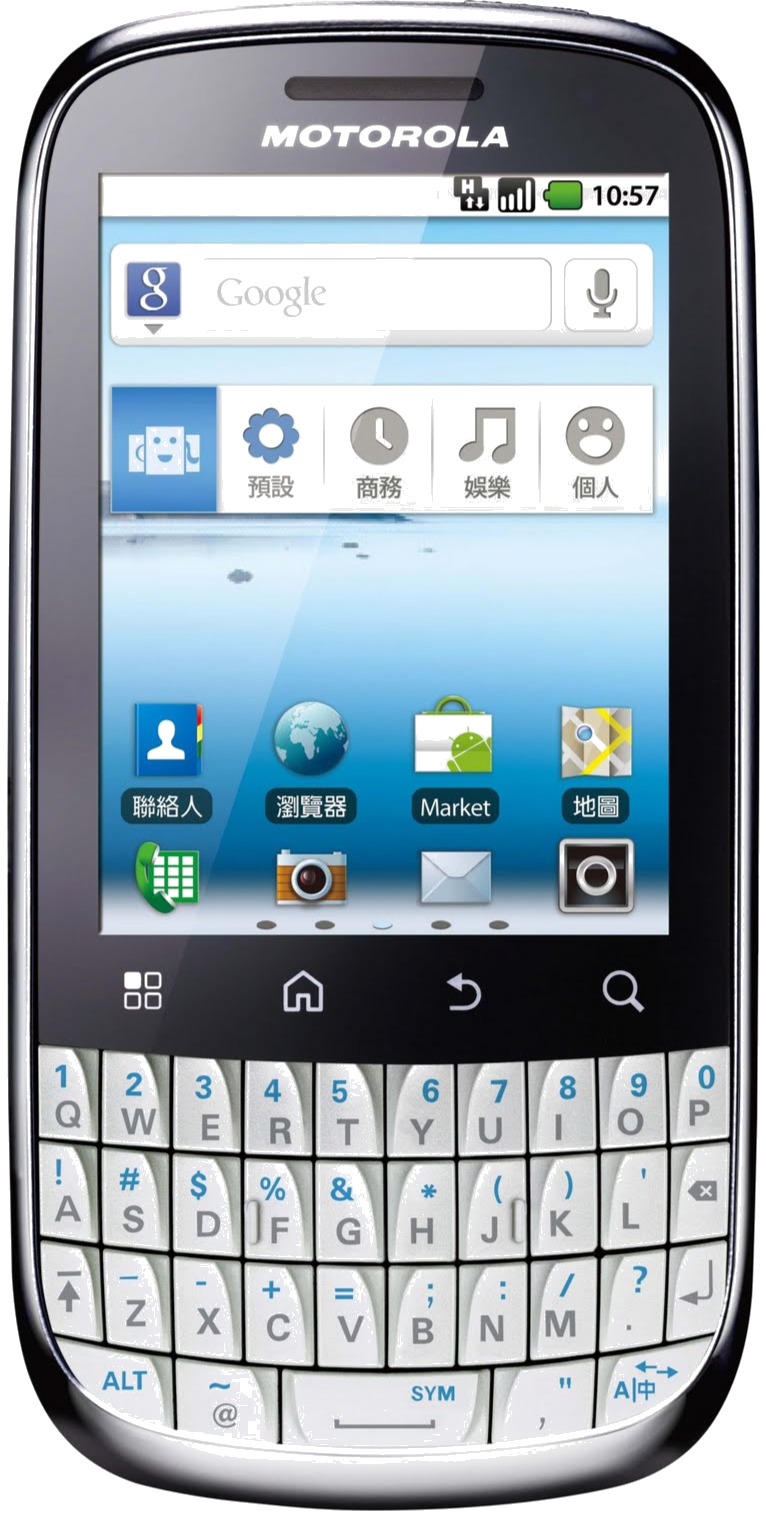 Motorola MOTO XT316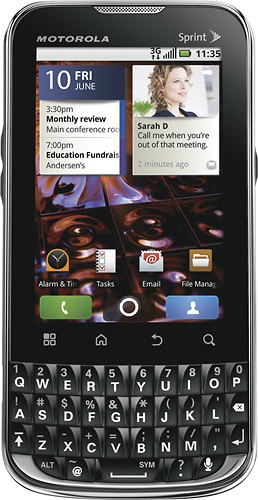 Motorola XPRT MB612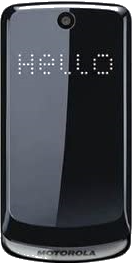 Motorola Gleam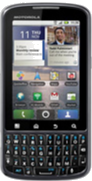 Motorola PRO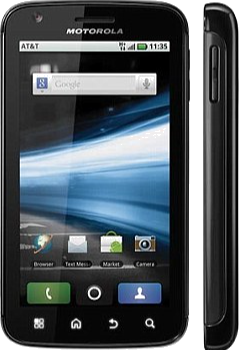 Motorola Atrix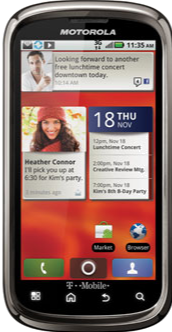 Motorola Cliq 2
Motorola DROID BIONIC XT875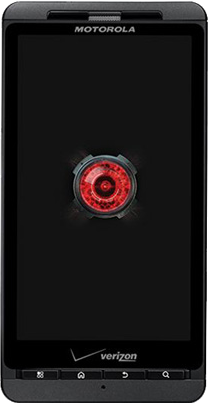 Motorola DROID X2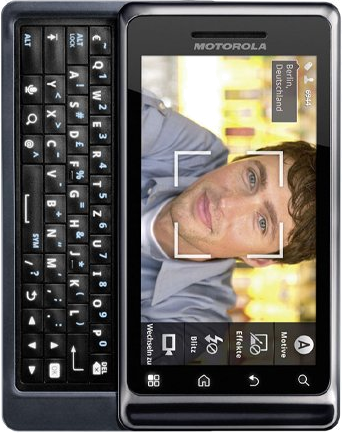 Motorola MILESTONE 2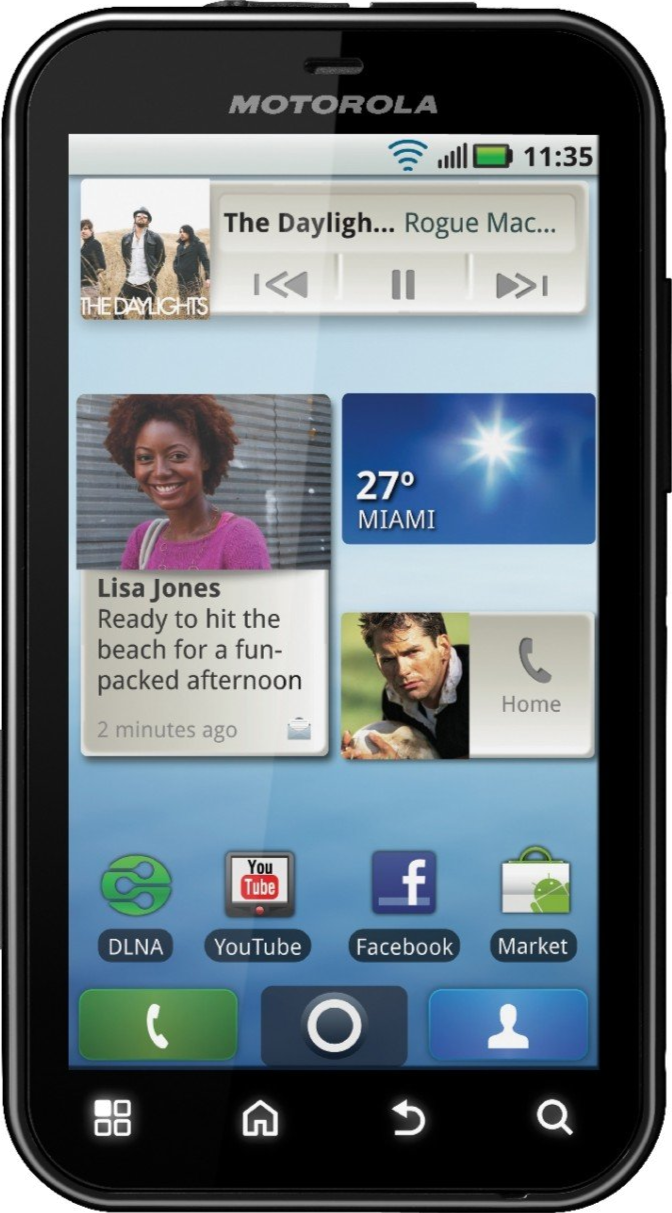 Motorola MOTO ME525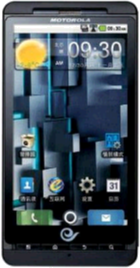 Motorola DROID X ME811
---
In 1947, the company dropped the name Galvin
Manufacturing Corporation of its founders, and changed it to Motorola as they
fancied a punchier name, which they got from the name of the their early car
stereo — the "motor" was pulled from "motorcar" added to
"ola" to signify "sound in motion," according to the company tag line.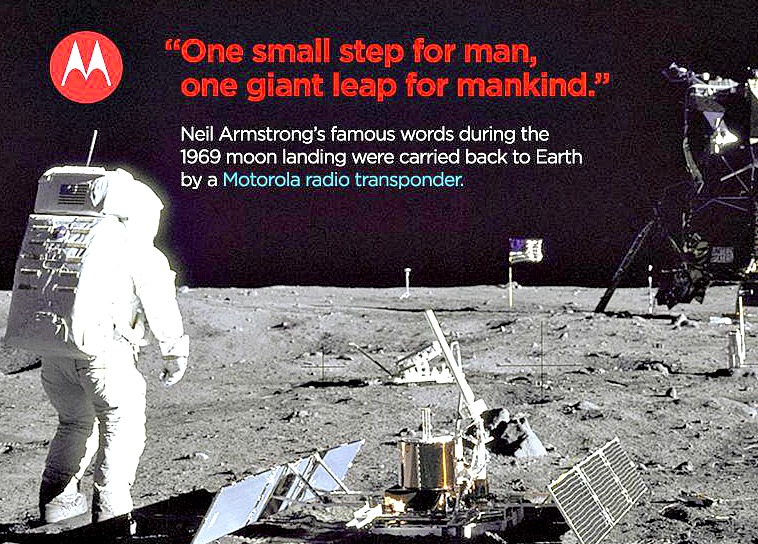 It was the company's destiny to become MobilePhone makers as they embraced all
things radio which they produced for home use, police cars

 and the
walkie-talkie, which saw action on the battlefields of WWII.  Starting in
1958, with Explorer 1 Motorola supplied radio equipment for most NASA
space-flights for decades, including
assisting by providing the radio
technology for the 1969 Apollo 11 moon landing from where Neil Armstrong
said the famous words "one small step for a man, one giant leap for
mankind" from the Moon's surface on a
Motorola transceiver.
---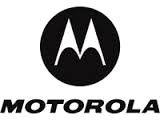 2010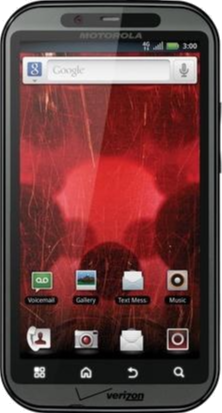 Motorola DROID BIONIC XT865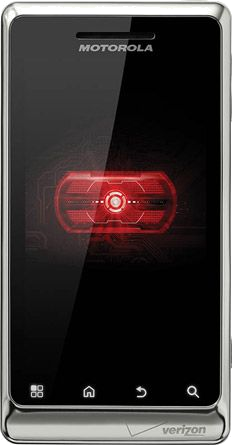 Motorola Droid 2 Global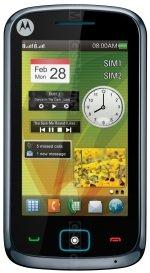 Motorola EX128/EX122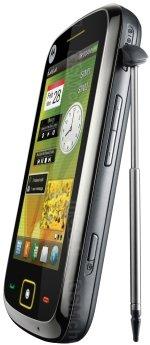 Motorola MOTOTV EX245

Motorola DROID Pro XT610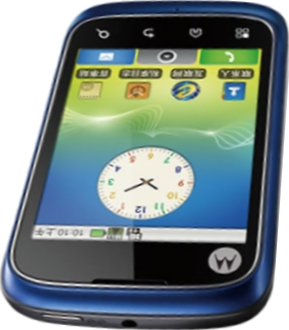 Motorola XT301

Motorola SPICE XT300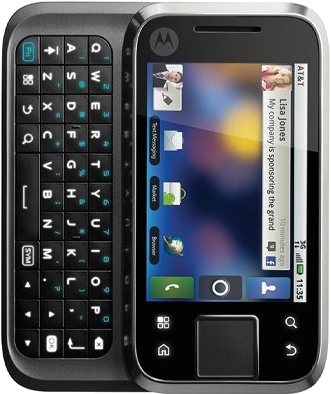 Motorola FLIPSIDE MB508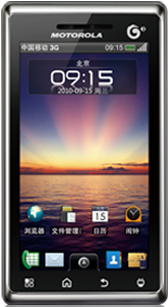 Motorola MOTO MT716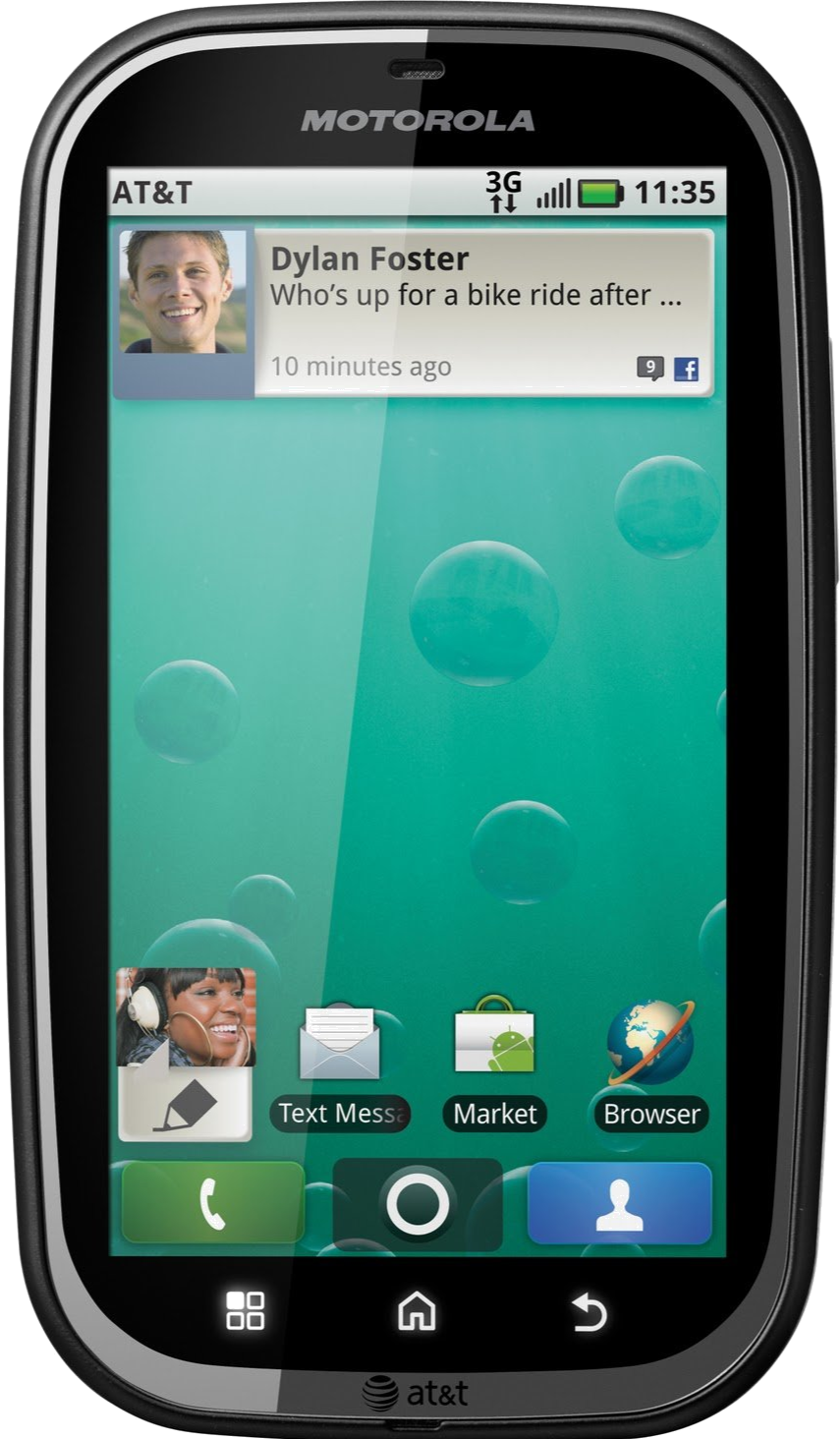 Motorola BRAVO MB520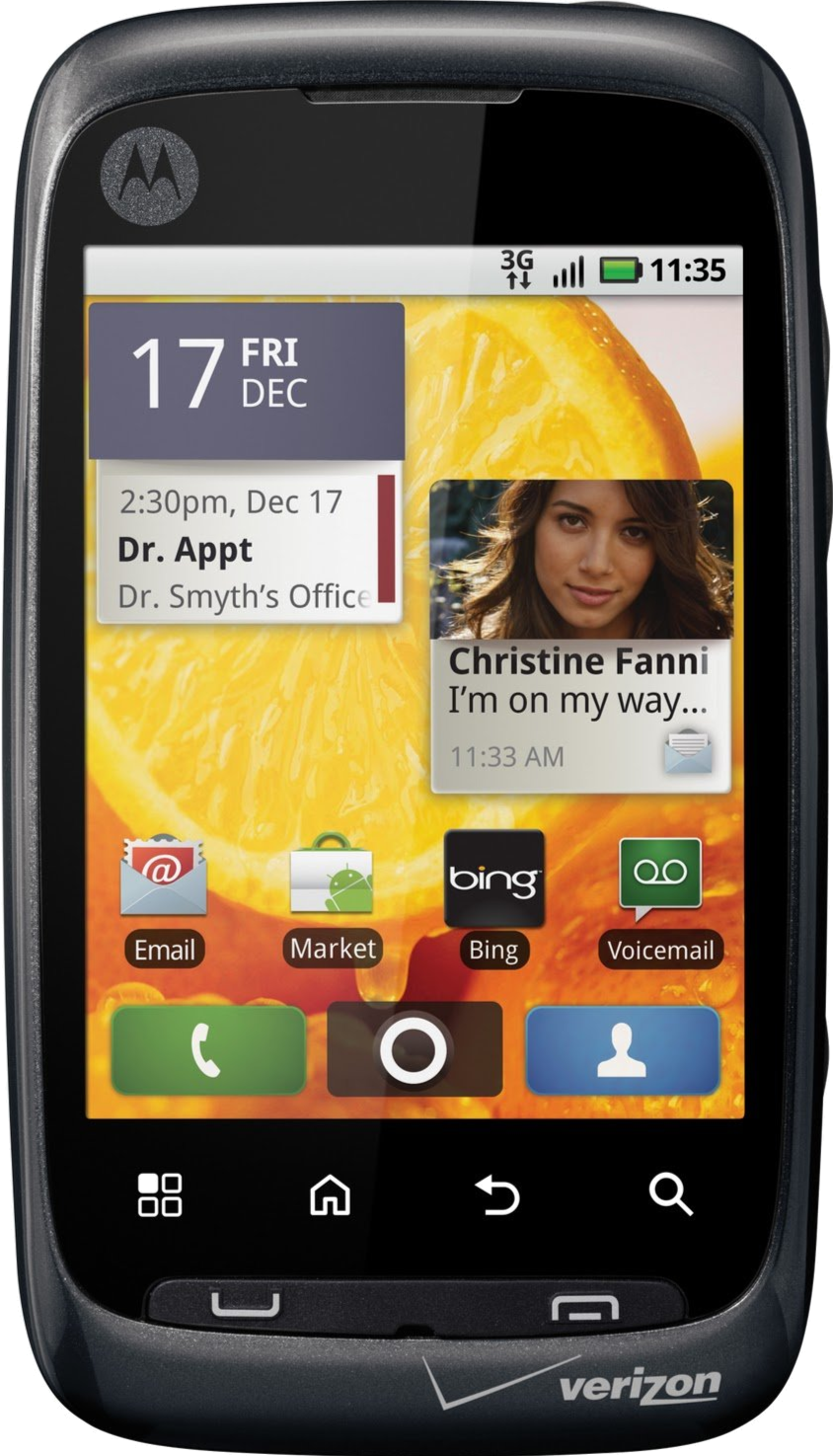 Motorola CITRUS WX445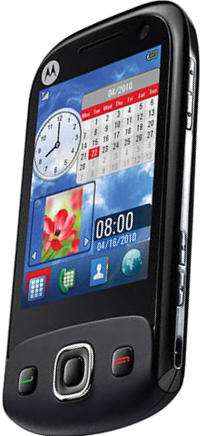 Motorola EX300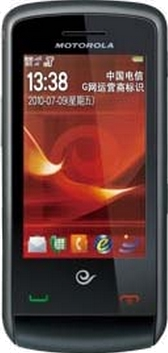 Motorola EX201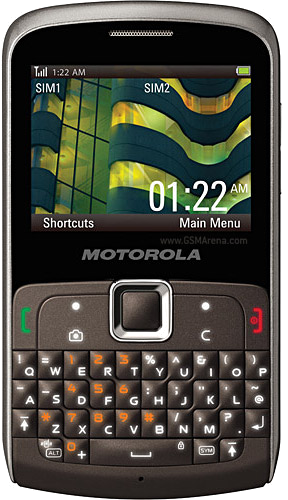 Motorola EX115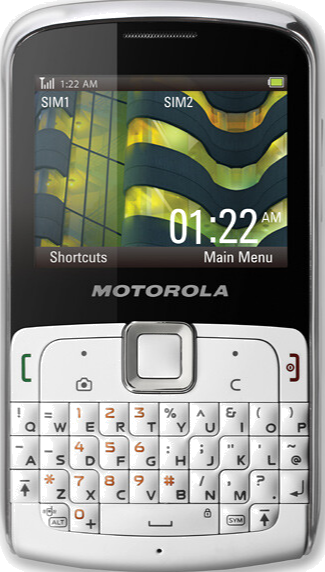 Motorola EX112

Motorola CUPE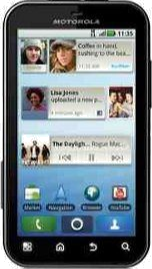 Motorola Defy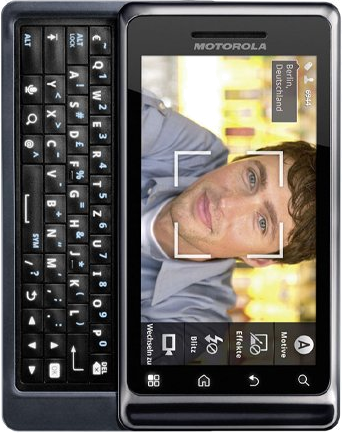 Motorola MILESTONE 2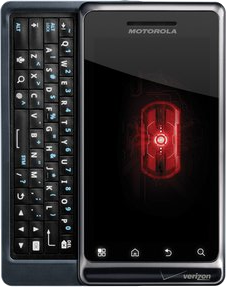 Motorola Droid 2
Motorola MT810Ix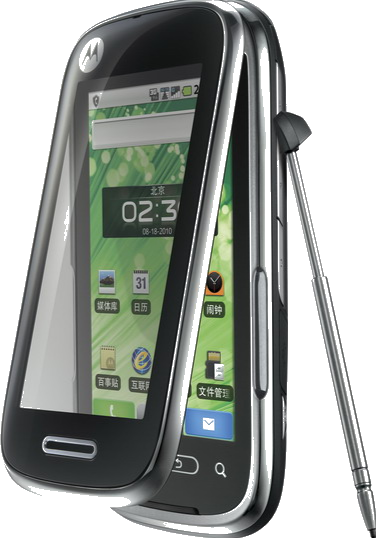 Motorola XT806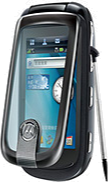 Motorola A1260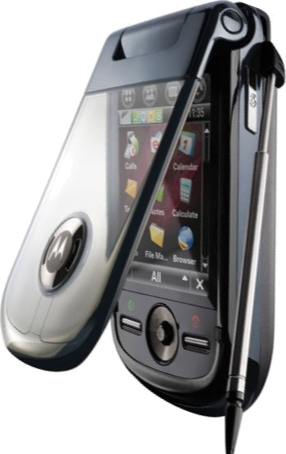 Motorola A1680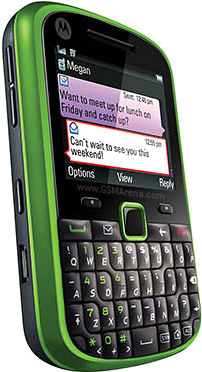 Motorola Grasp WX404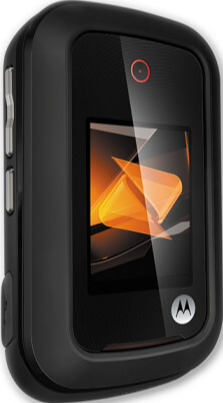 Motorola RAMBLER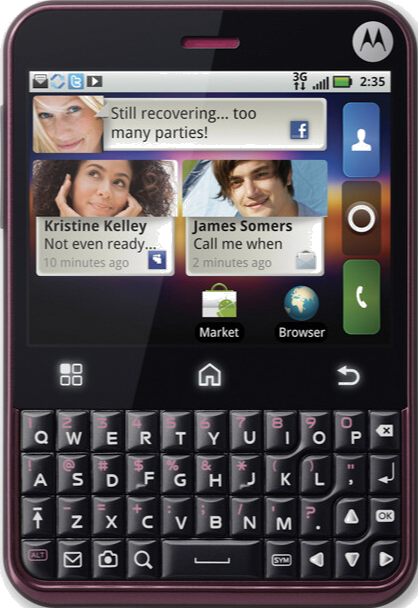 Motorola CHARM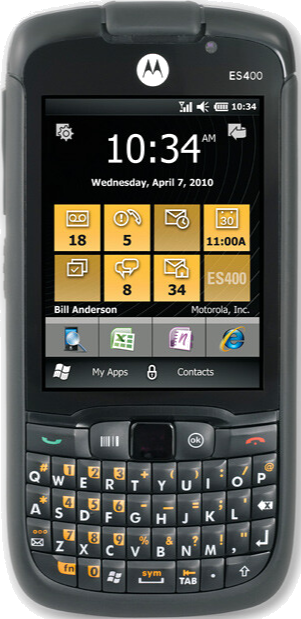 Motorola ES400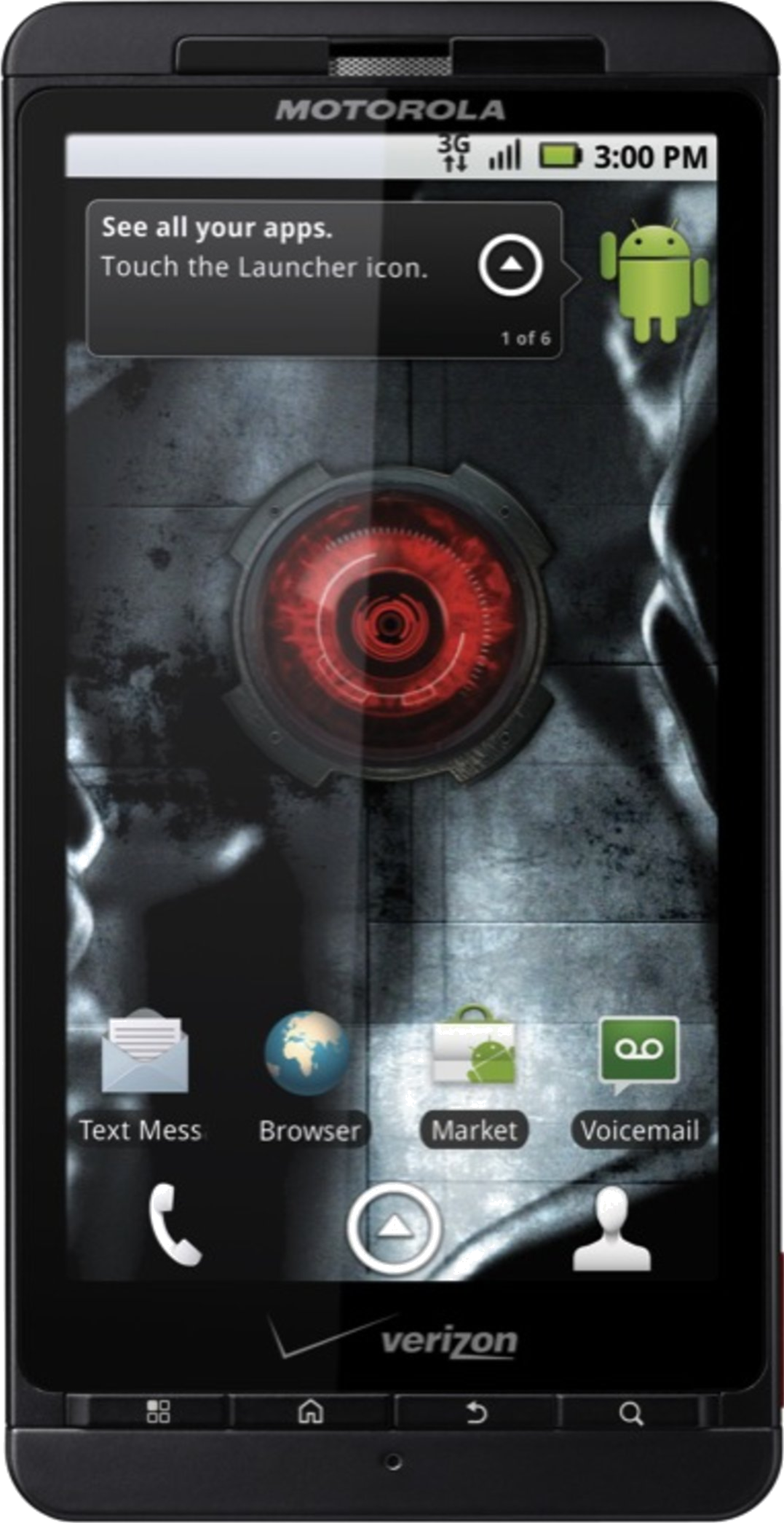 Motorola Droid X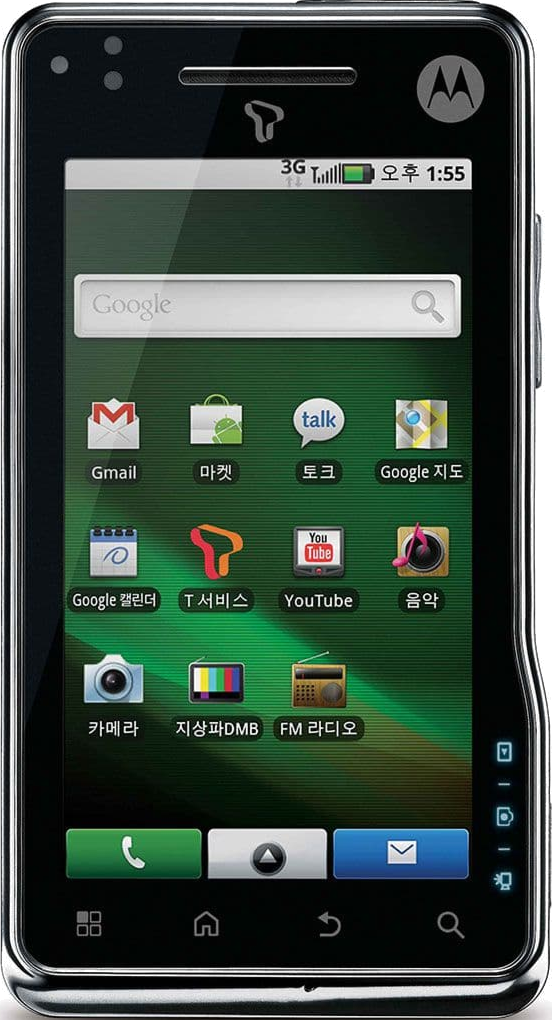 Motorola XT720 MOTOROI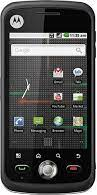 Motorola Quench XT5 XT502
Motorola Quench XT3 XT502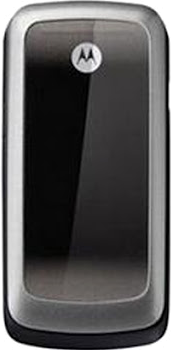 Motorola WX265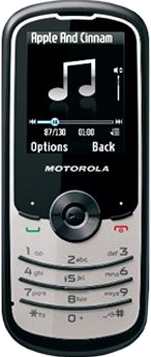 Motorola WX260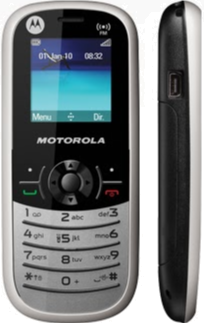 Motorola WX181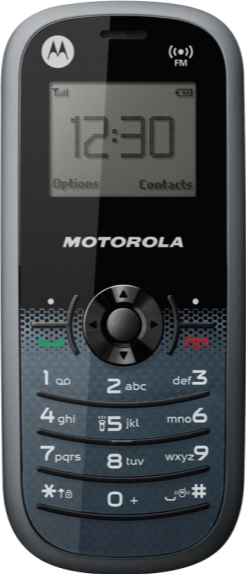 Motorola WX161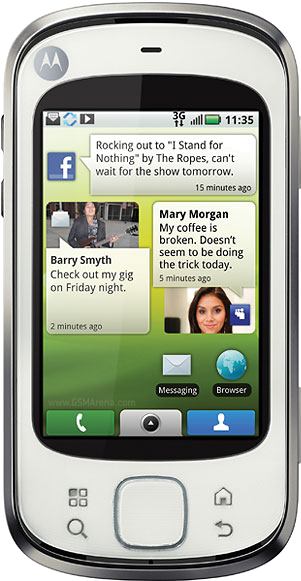 Motorola QUENCH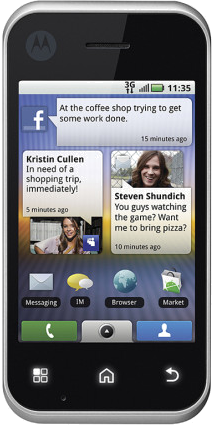 Motorola Backflip
Motorola XT800 ZHISHANG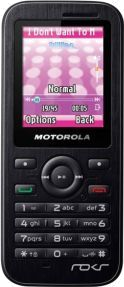 Motorola WX395
Motorola WX390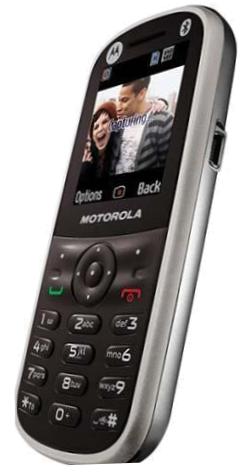 Motorola WX288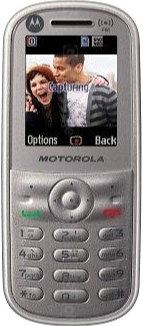 Motorola WX280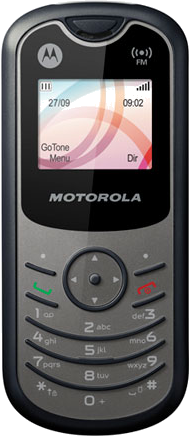 Motorola WX180
Motorola MT710 ZHILING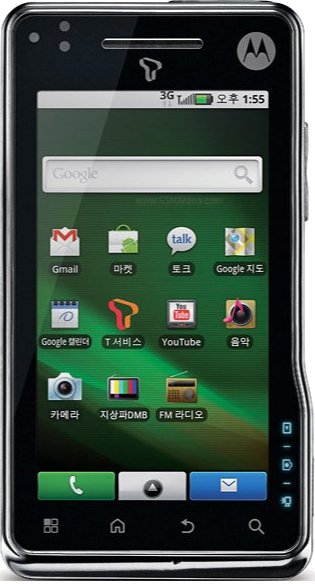 Motorola XT701
---
The bottom line here is that with all these
wireless technological innovations displayed by Motorola, the birth of the
Mobile Phone beckoned and was inevitable,but, by no other, only by them.

 

The present "batwing" logo was introduced
in 1955 created by award-winning Chicago graphic designer Morton Goldsholl in late 1954.

Motorola "Batwing" Logo
Morton-Goldsholl

Motorola developed and supplied many products used
by the government, public safety officials, business installments, and the
general public. These products included MobilePhones, computer processors, laptops,  and radio
communication devices.
---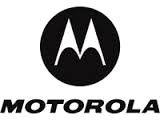 2009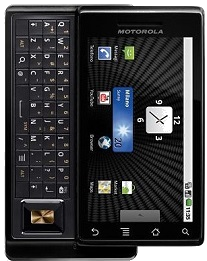 MOTOROLA XT702 Milestone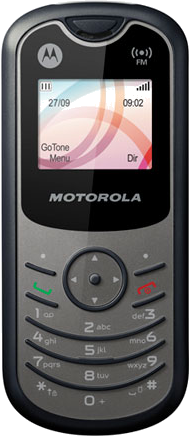 WX160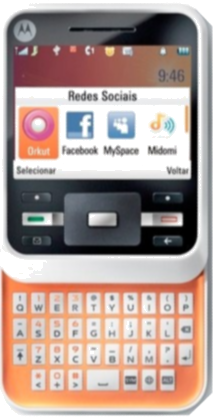 Motorola MotoCubo A45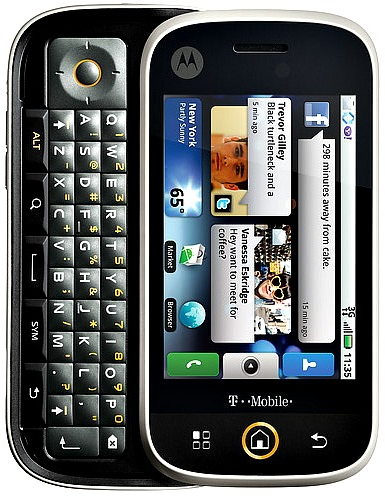 Motorola DEXT MB220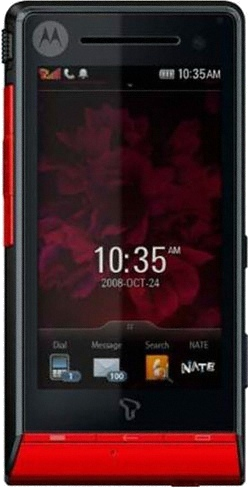 Motorola ROKR ZN50

Motorola Karma QA1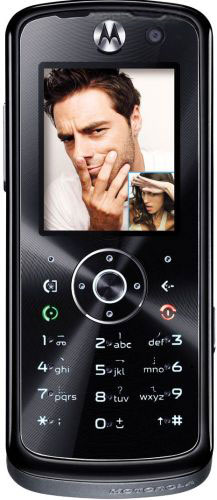 Motorola L800t

Motorola W7 Active Edition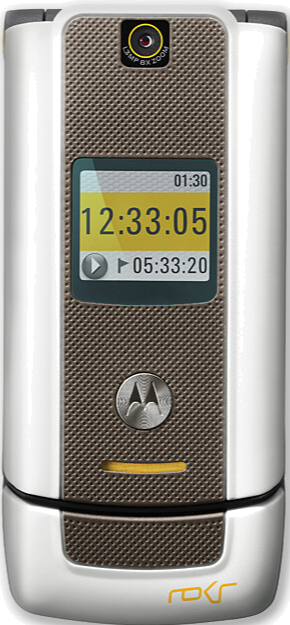 Motorola MOTOROKR W6
Motorola MC55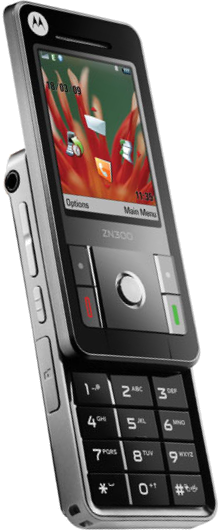 Motorola ZN300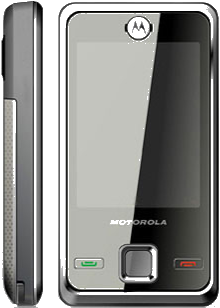 Motorola E11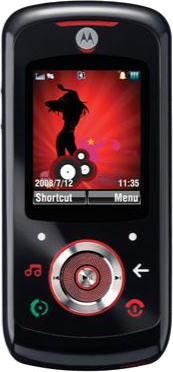 Motorola EM25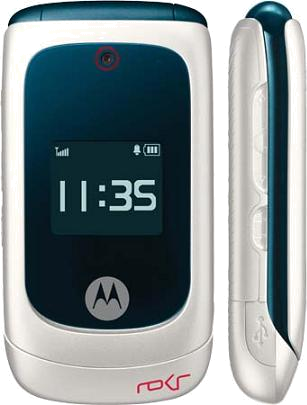 Motorola EM28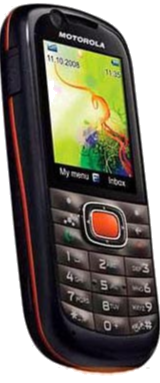 Motorola VE538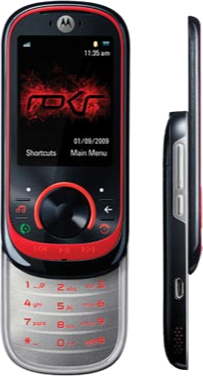 Motorola EM35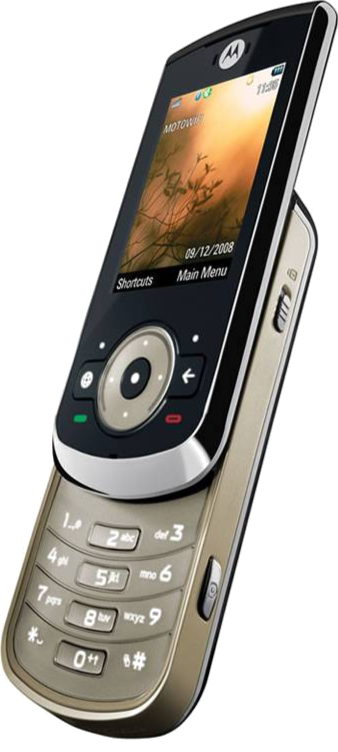 Motorola VE66

Motorola COCKTAIL VE70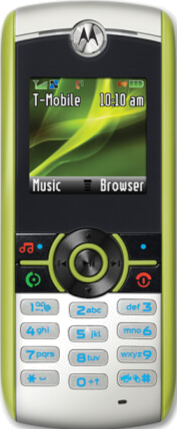 Motorola W233

The Motorola Tundra VA76r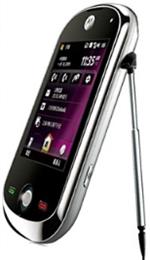 Motorola A3000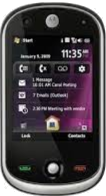 Motorola A3100 MotoSURF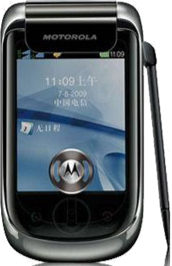 Motorola A1890
---
In 1991, Motorola showed of the world's first
working-prototype digital cellular system and phones using GSM
standard in Germany.  And then In 1994, Motorola introduced the world's
first commercial digital radio system. 
Standout Motorola Phones

We
would start of with a SmartPhone but this Mobile Phone was exceptional.  The Aura used to be a luxury device(and still is NOW) with a $2000 price tag and that's back in 2008 ok.
Motorola AURA (2008)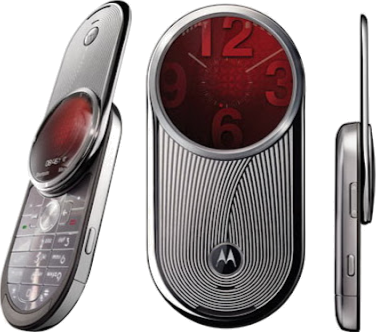 Made from premium materials such as stainless
steel
and sapphire to appeal to
large audience if not the high end, even came in a classy wooden box.  Had a striking similarity to the V70 from a
few years previous.  
---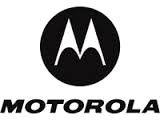 2008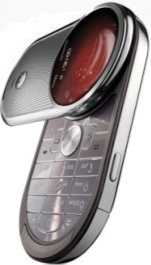 Motorola Aura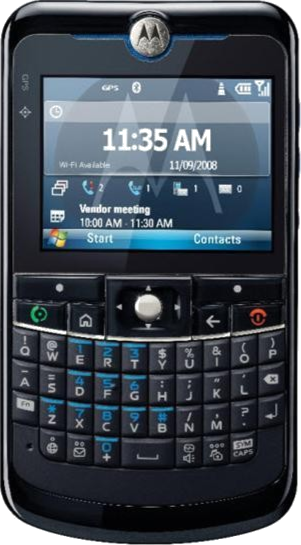 Motorola Moto Q11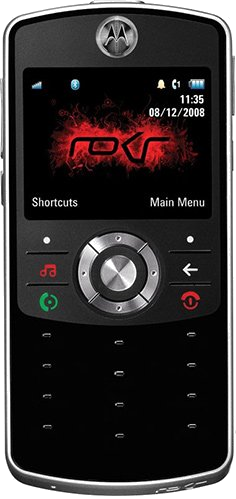 Motorola EM30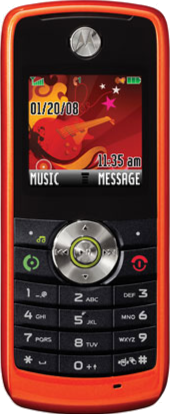 Motorola W231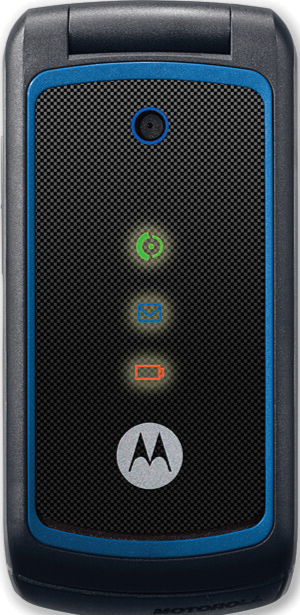 Motorola W396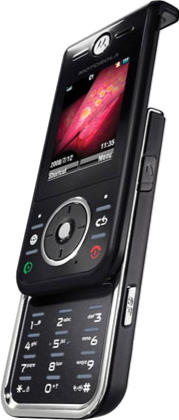 Motorola ZN200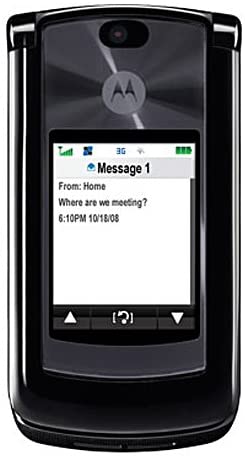 Motorola RAZR2 V9x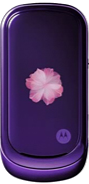 Motorola PEBL VU20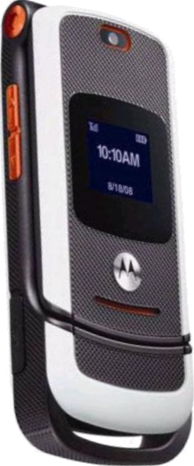 Motorola MOTOACTV W450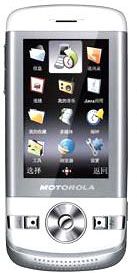 Motorola VE75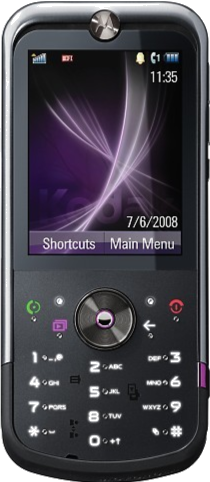 Motorola ZN5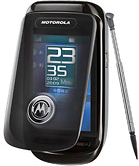 Motorola A1210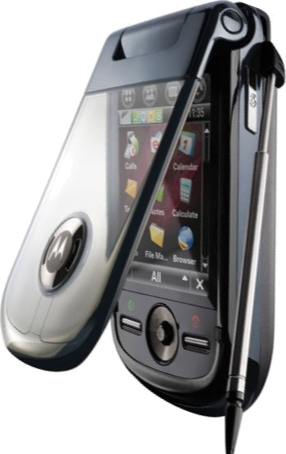 Motorola A1600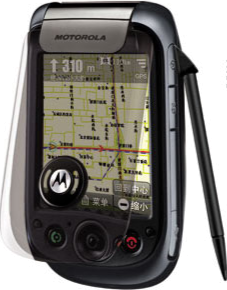 Motorola A1800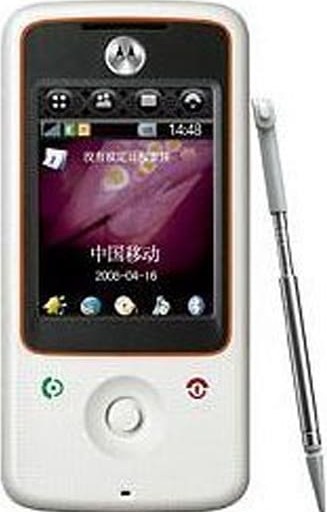 Motorola A810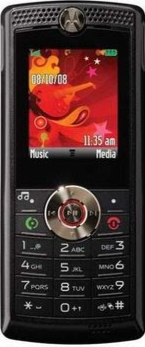 Motorola W388
Motorola Z9

Motorola Z6w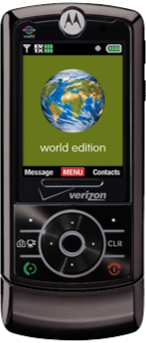 Motorola Z6c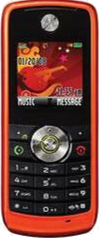 Motorola W230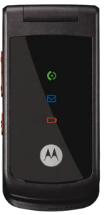 Motorola W270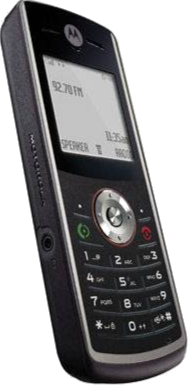 Motorola W161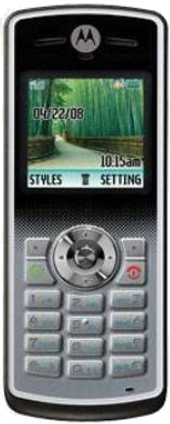 Motorola W177/W181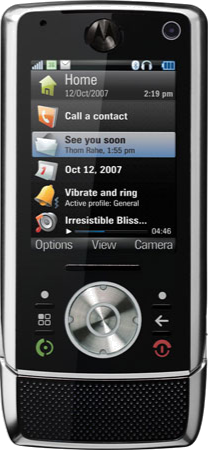 Motorola RIZR Z10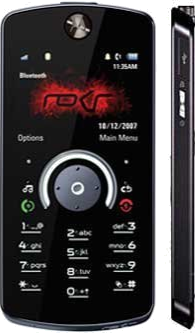 Motorola ROKR E8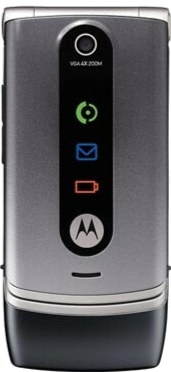 Motorola W377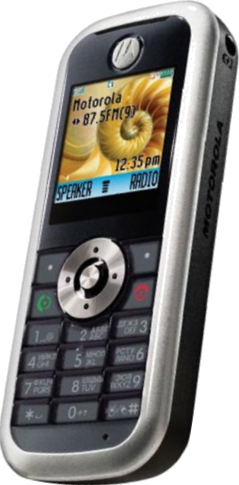 Motorola W213

Motorola W180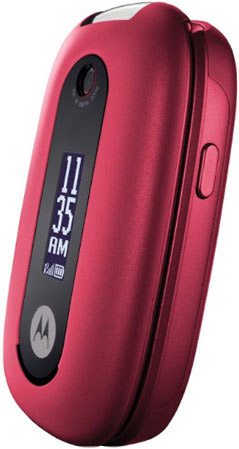 Motorola PEBL U3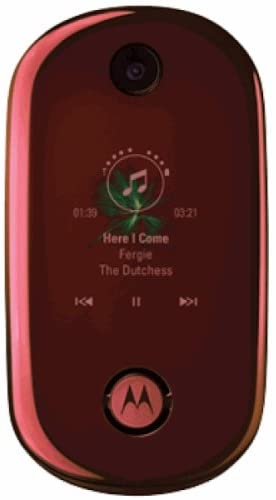 Motorola MOTO U9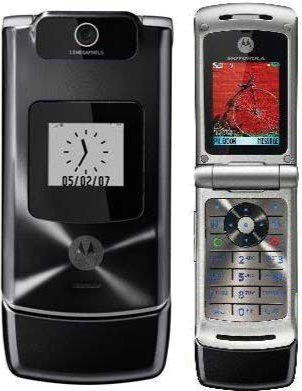 Motorola W395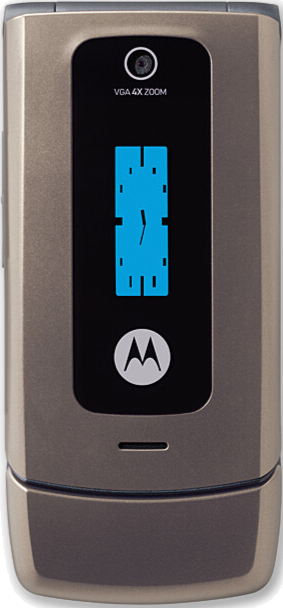 Motorola W380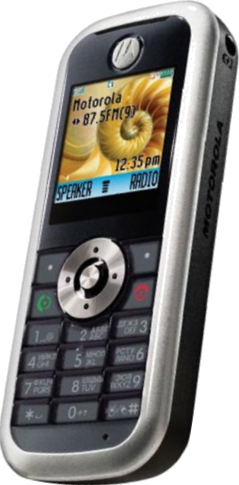 Motorola W213
---
But the bottom line
is that this outlandish mobile represented an entry into the elite world of
luxury high-end mobile phones with a £1,400 price tag that puts even today's
flagships to shame.
The
phone featured a unique high-resolution circular display with 300dpi and an
adapted circular user interfaced based on Motorola's MotoMagx a Linux kernel-based mobile operating system.  One of the main selling points of the device
apart from its Swiss-made lens screen, was its swivel-like opening mechanism. 

---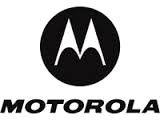 2007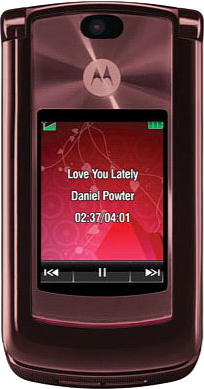 Motorola RAZR2 V9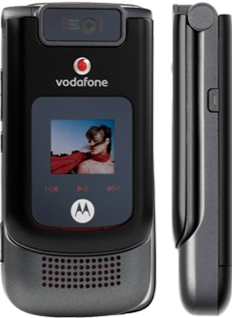 Motorola V1100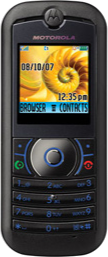 Motorola W213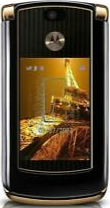 Motorola Razr2 V8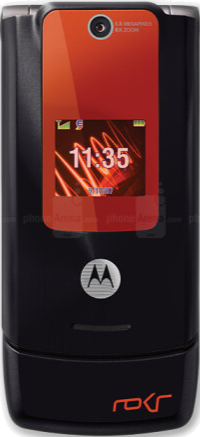 Motorola ROKR W5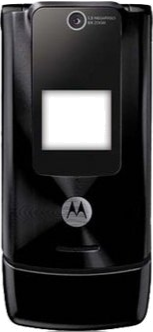 Motorola W490

Motorola W205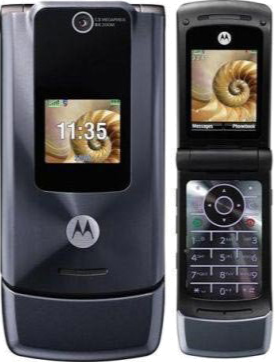 Motorola W510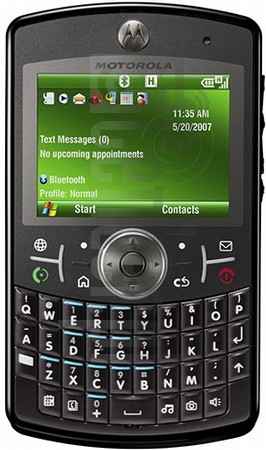 Motorola Q9h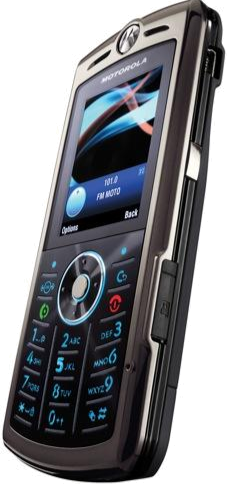 Motorola's SLVR L9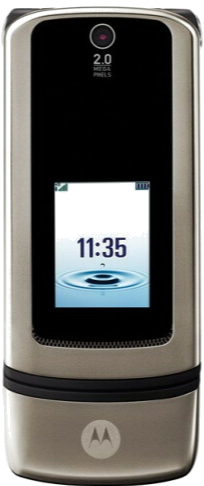 Motorola KRZR K3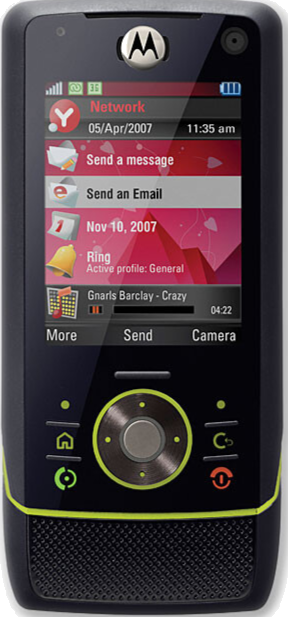 Motorola RIZR Z8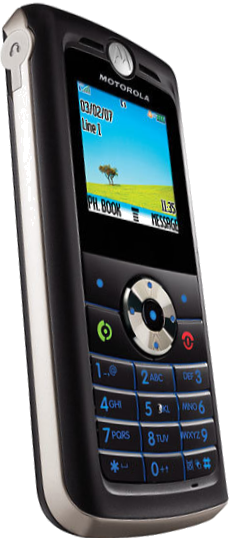 Motorola W218

---
Motorola tried to replicate the success of the
Razr V3 series by making a new innovative phone. The screen's opening mechanism
was made possible thanks to its Swiss-made gears composed of Rockwell 50-55
hardened steel and 130 precision ball bearings.
Unique so much so that the engineering is customised, consisting
of a rotating mechanism of more than 200 high-precision different parts, protected
against harsh conditions, made possible with special premium coatings, the same
 type used in top-performance racing
engines.  All these unique specs made the
AURA a one of-a-kind phone, it looked intricate but yet sophisticated, the
screen was able to display 26 Million different colours. This phone was well
and truly about looks over functionality. No Wi-Fi, 3G or microSD card slot and
back then certainly no apps to show, but it did look pretty special.
---
Motorola
Droid (2009)

The Droid did not only get released as a reaction to the iPhone, but
in addition, it's the phone that showed SmartPhone users the potential of the
Android OS, the droid popularized the Google's Android operating
system it was launched with Android Eclair (Android 2.0) and represented
Motorola's proper entry into the SmartPhone era suffice to say that it had to
be done, as one of the most successful mobile franchises in the world. 
They appropriately name It Milestone in other
regions as that's what it was for the company. 
The Droid stalked up well as a multimedia-enabled smartphone with its touchscreen display and slide-out keyboard. At
the time, the Droid was a fantastic device offering a state-of-the-art experience
with flawless telephone reception.
---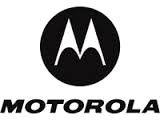 2006
Motorola Q8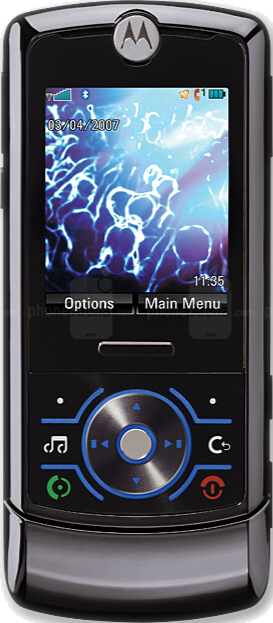 Motorola ROKR Z6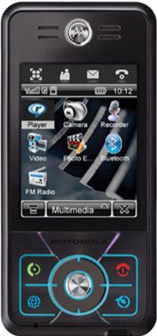 Motorola ROKR E6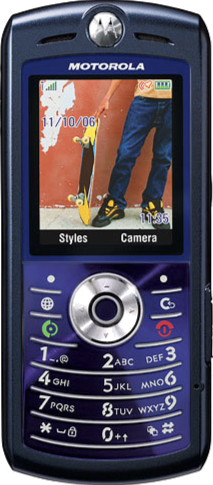 Motorola SLVR L7e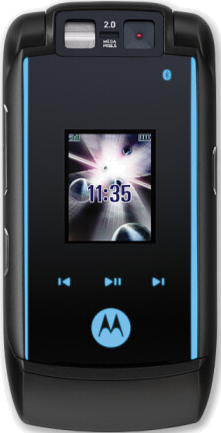 Motorola RAZR MAXX V6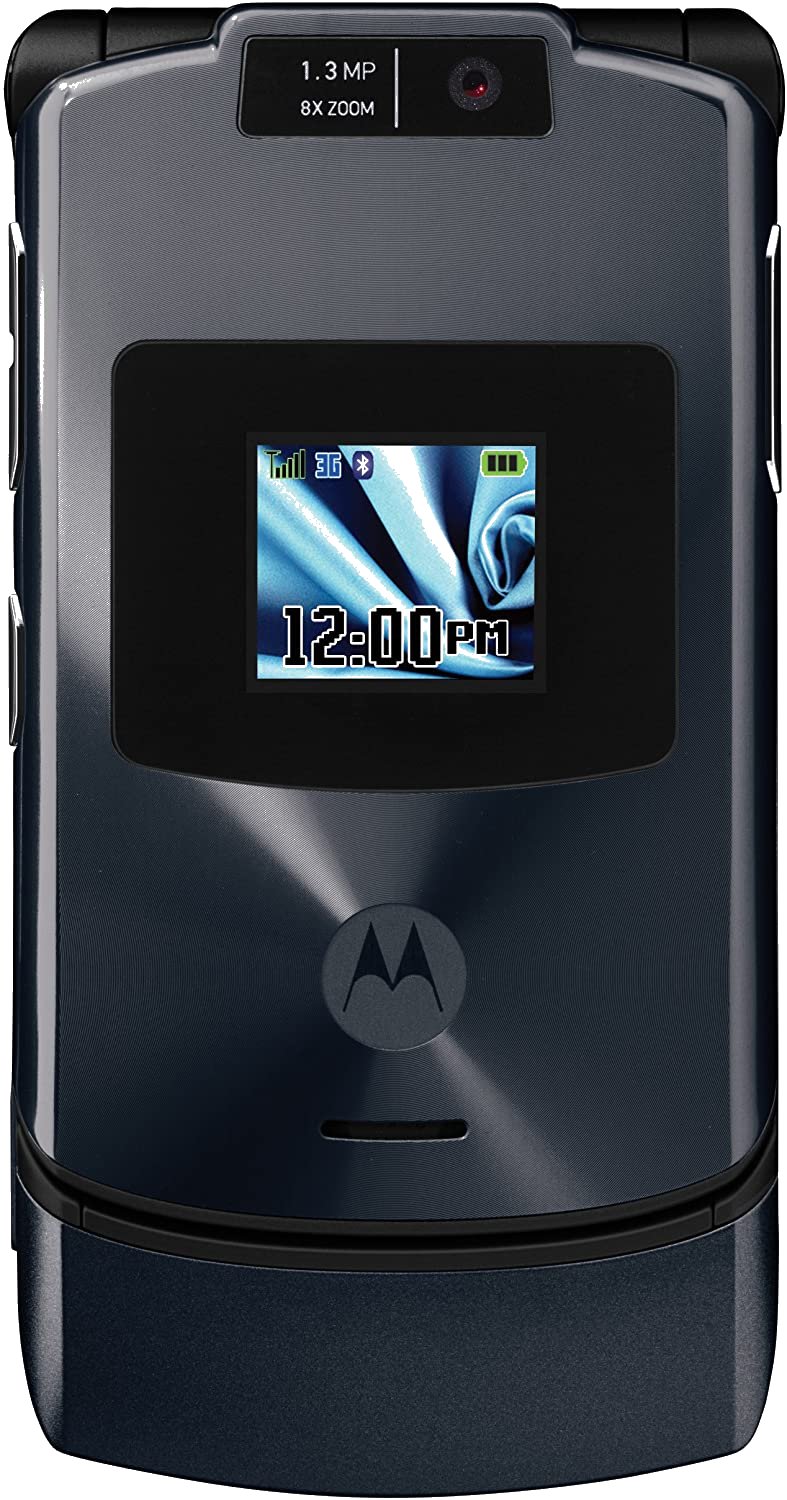 Motorola RAZR V3xx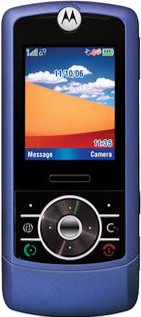 Motorola RIZR Z3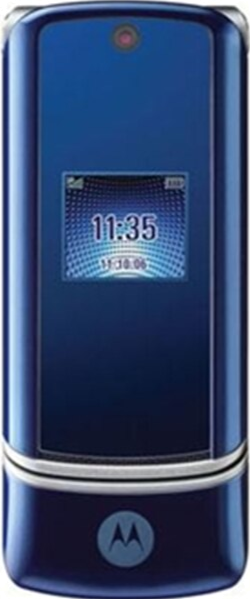 Motorola KRZR K1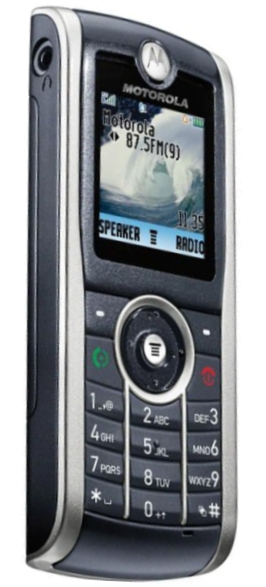 Motorola W209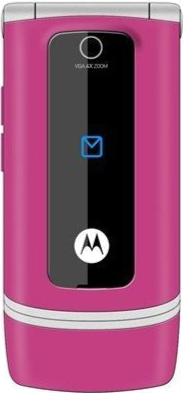 Motorola W375

Motorola W208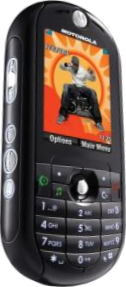 Motorola ROKR E2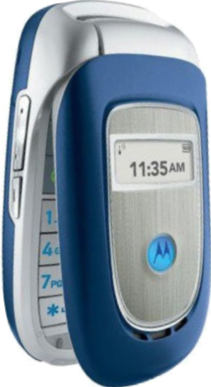 Motorola V191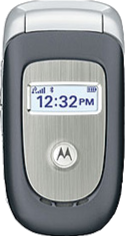 Motorola V195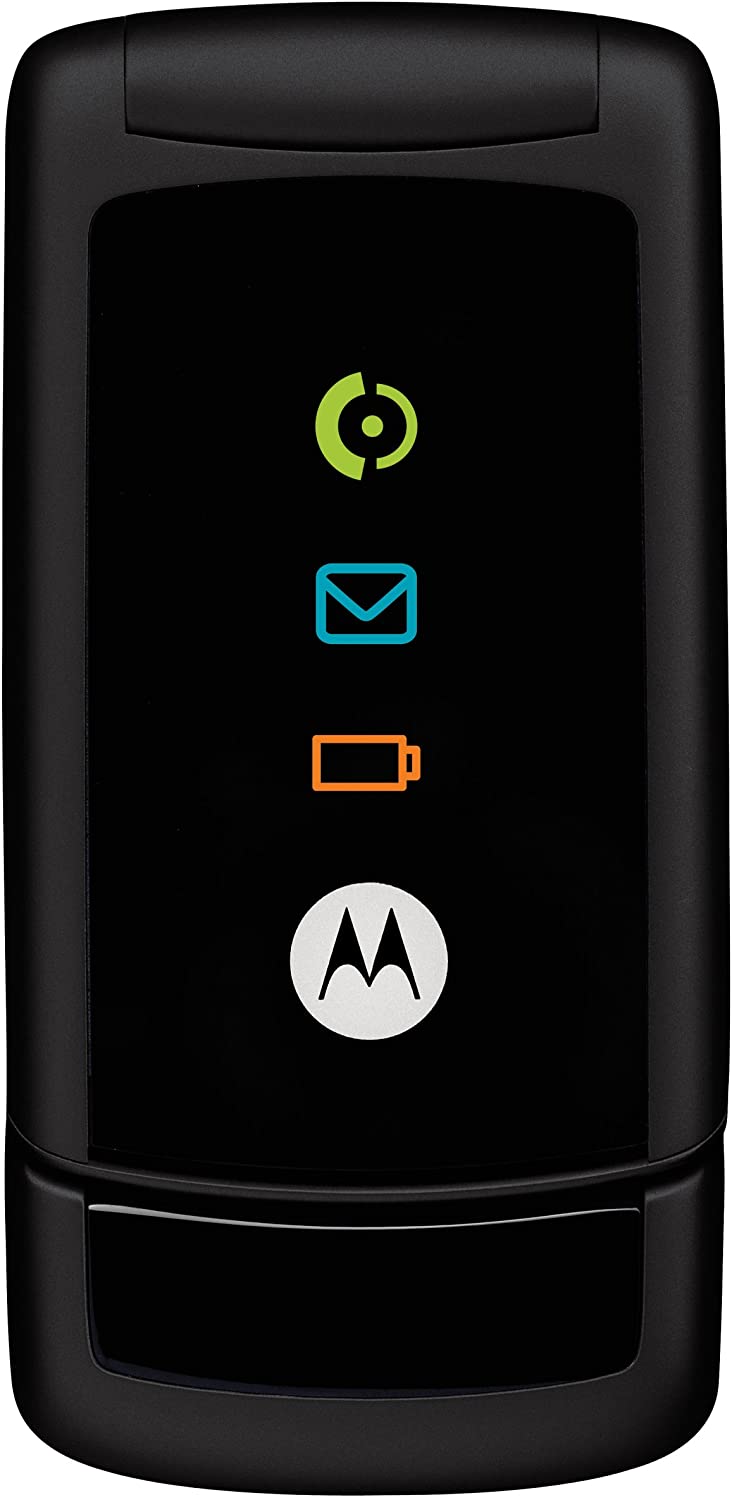 Motorola W220

Motorola MOTOFONE F3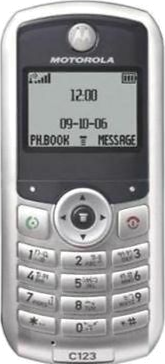 Motorola C123
---
Motorola ATRIX 4G (2011)
First the Atrix was different as it had the ability to
incorporate with a laptop using a docking panel. Also had a dedicated HDMI dock.
 

This Phone at the time of its release, was
the most powerful smartphone, being one of the first with a dual-core
processor, 1 gigabyte of RAM and even had a fingerprint sensor way back then.

The Atrix 4G was a show piece to also show that Motorola wasn't afraid to
innovate which is in their DNA. The SmartPhone won nine awards after a high-profile
debut at CES 2011, with a powerful processor, Motorola's focus was on a smart
handset that literally put a computer in your pocket, versatility was a target
so it came with a range of accessories as
well.
---
Motorola MING A1680
(2011)
This was a must have phone for
Moto lovers. 

As we know how innovative
Motorola are as the Ming being an attempt to bring formats of phones into one.

Motorola MING A1680
The Ming is a flip-phone, a clamshell, a SmartPhone plus it has a stylus pen
for extra interface options.
---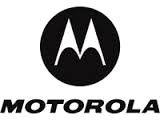 2005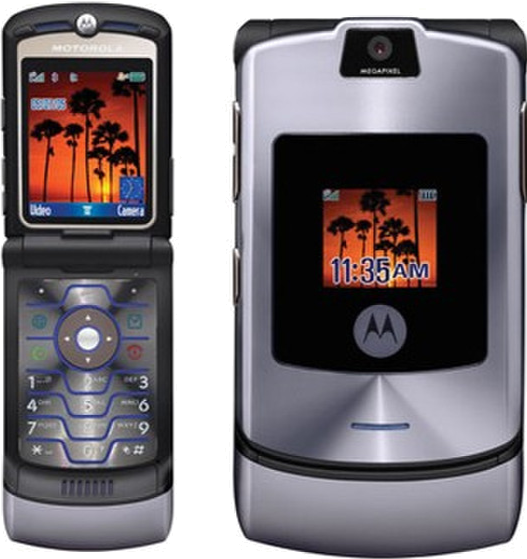 Motorola RAZR V3i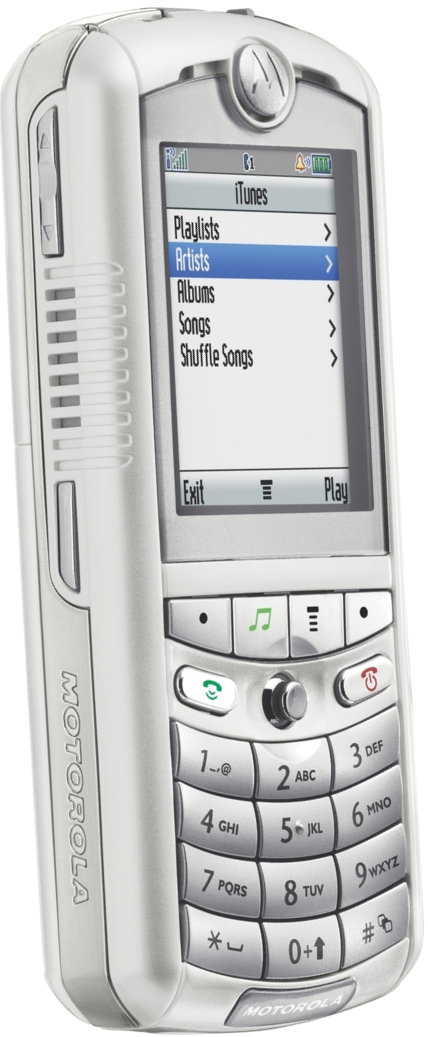 Motorola ROKR E1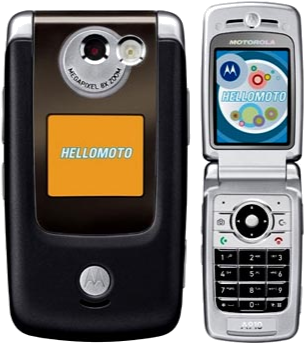 Motorola A910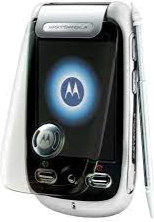 Motorola A1200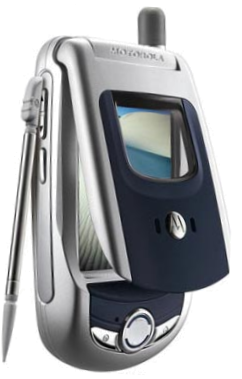 Motorola A728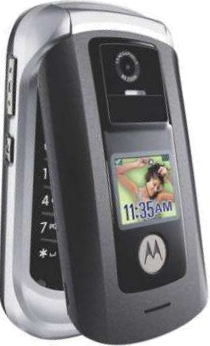 Motorola E1070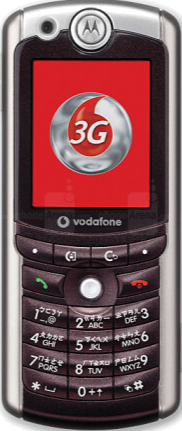 Motorola E770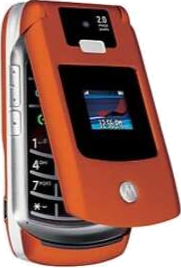 Motorola RAZR V3x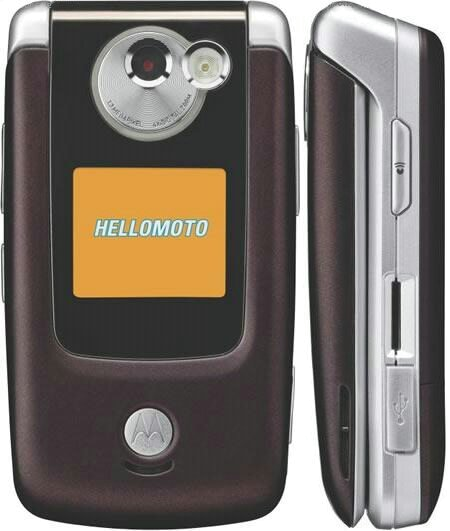 Motorola E895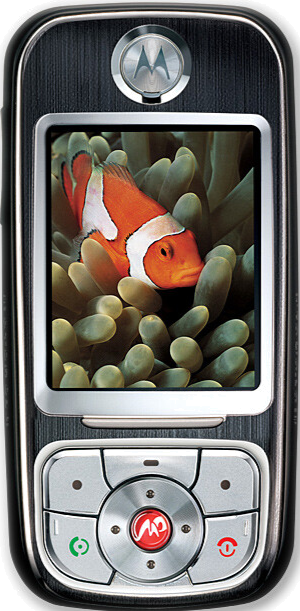 Motorola A732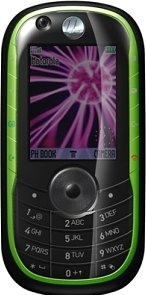 Motorola E1060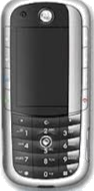 Motorola E1120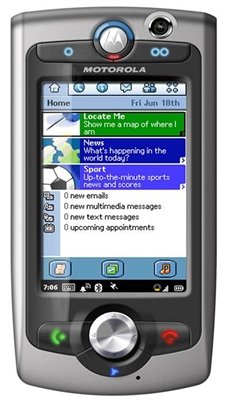 Motorola A1010
---
The Motorola Ming A1680 is quite a rare phone to be found as they were only released
IN Hong Kong and china.  Phone Users and
fans in other parts of the world demanded world release but did not happen.
Unique design and functionality, equipped with a touch screen and transparent
flip cover that provided screen protection.
It was amongst a series of devices
with interesting specifications such as features like a 3.1-inch WVGA display,
5-megapixel camera, WiFi, Bluetooth, GPS, compass and a 624 MHz Marvel PXA935
processor.
---
Motorola Droid Razr Maxx (2012)
When Motorola named this phone the Razr Maxx,
They must have known that it would take some doing to fill the massive boots
and success of the original Razr, The bottom line is, Motorola did not achieve
this at all,  The Droid Razr Maxx did not
have the same style as the original device, it was a different form factor all
together it wasn't a flip phone.

It had a slide out keyboard which was still
impressive, but however, what it did have was an outstanding battery life even
for today's standard – which lasted for as much as two days. It was likely the
best Android device to own, especially if you wanted it to last long.
,

What Motorola did resurrecting
the Razr series, with the Maxx, was use Smart software called (obviously)
"Smart Actions" software.  Motorola was
trying to bring back the good old days of RAZR glory.  Smart Actions made it a little easier for the
user. it allowed the phone to do some essential actions within some special
parameters. For instance, you could "Trigger" an "Action" for the phone to
automatically switch to WiFi when you enter your home or office. Or, you could change the sound profile to silent when you're
sleeping at night. Once you have set the triggers and actions, you don't have
to think about them again.
Users
could instruct the phone with "Conditions" and "Actions "using Smart
Actions. Through this method, it didn't use any more battery than what your SmartPhone
normally uses, in addition battery life
Improved when using Phone Book Access Profile (PBAP) using Bluetooth® enabled
headsets, so basically with Smart Actions Software users could set conditions
that triggered actions, like, why us GPS to get
your location which taxes the battery,
when users can latch onto a signal using nearby cell phone towers to
triangulate your position which taxes the battery less. The bottom line is that increased
overall battery life is achieved but still targeting on its overall
performance and user experience.
---
Motorola Droid 4 (2012)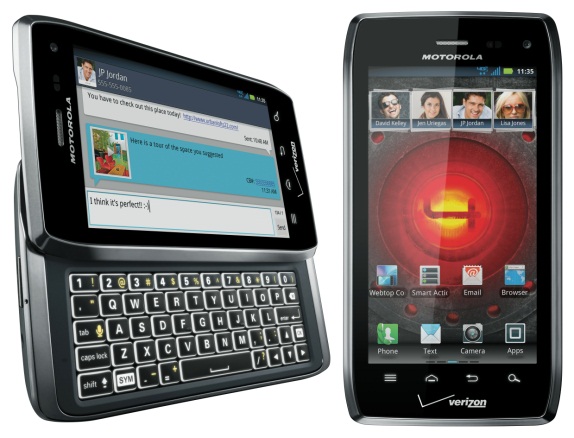 The Droid 4 is considered one of the last great QWERTY smartphones. It
supposedly perfected the mobile keyboard with responsive, tactile, and strong
keys.
The Motorola Droid 4 was
released with Android 2.3 "Gingerbread"
out of the box, then it was gradually updated to Android 4.0 "Ice Cream
Sandwich" and finally to Android 4.1 "Jelly Bean". It was released February 10, 2012, as the successor to
Motorola's Droid 3, and is one of the
first to support GLONASS in addition to GPS.

First, we feel one of the outstanding features of the Droid 4 is
the edge-lit QWERTY keyboard (keyboardResponsive) The Droid 4 did not only improve
on its predecessors' keyboards, but also on other SmartPhone brands as well.  Motorola redefined the QWERTY keyboard to the
next level, offering die-hard physical QWERTY fans one of the most refined
experiences on the market back then.
First, we feel one of the outstanding features of the Droid 4 is
the edge-lit QWERTY keyboard (keyboardResponsive) The Droid 4 did not only improve
on its predecessors' keyboards, but also on other SmartPhone brands as well.  Motorola redefined the QWERTY keyboard to the
next level, offering die-hard physical QWERTY fans one of the most refined
experiences on the market back then.
In addition, it WAS the only dual-core LTE smartphone with a
physical QWERTY keyboard that was a unique selling point. So tactile users who
need to feel the touch, feedback and compressions, who need super-fast 4G
internet using a SmartPhone that has a keyboard, the Droid 4 was (and maybe
still is) the only game in town. Everything else was high standards including a
4-inch HD screen display and a Micro USB / Micro HDMI combination
at the bottom left hand corner.
---
Moto X (2013)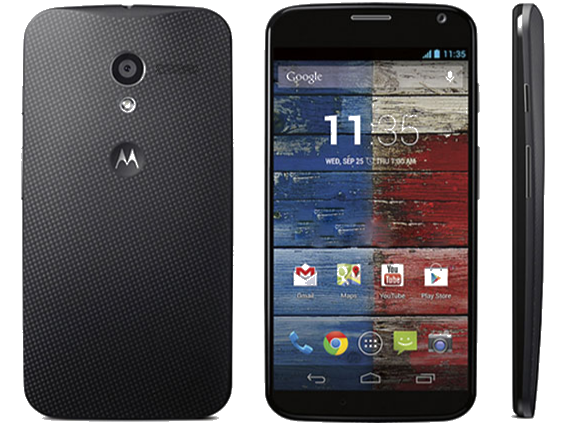 It was in
August 2013 when Motorola released the Moto. The pressure was on
Motorola, as the pioneer they are in the Mobile Phone industry, people were
waiting in anticipation on what Motorola was going to release their own
mainstream proper flagship SmartPhone like its rivals had, at a time when the
company was faltering, plus in addition,
it was being billed as a make a break time, the comeback device of
Motorola, so much so that Moto X was Motorola's first flagship after
becoming a Google-owned company in 2012.  Reviews of the Moto X was somewhat good, it
didn't blow up the market parse, well notice, lukewarm critical acclaim  but did not stand out enough against rival makes as expected.
It did not possess the cutting
edge specs many were hoping for from a flagship SmartPhone It wasn't really
much of a flagship, it didn't have all the frills and thrills, all the bells
and whistles, meanwhile the Moto X was acknowledged as relatively having
lower performance capabilities with a 1.7GHz dual-core Snapdragon S4 Pro chipset backed by 2GB of RAM,
in comparison to quad-core 2.3GHz
Snapdragon 800 chips flagship phones at that time had under the hood.
Still for Motorola the Moto X was a good entry effort into
the flagship "big boy" level, some good innovative user interface
software, performance was sufficient and the display was considered acceptable with
crystal clear Corning glass.
The Moto X seemed like an upper mid rang Phone with
flagship class but didn't really cut it with mainstream Heavy Mobile Users. Motorola was strategic by targeting more at the mass market and designed
to appeal to everyone that was "mainstream" consumers. It did, however, offer customisation options and some funky aesthetics
thanks to Moto Maker. 
Motorola's
fundamental strategy and goal was to give users who cannot (or will never be
able to) afford that brand new flagship phone experience price, a chance to do
just that. But the key is that this phone did undercut most other smartphones
in price at the time, while still offering more than enough of every feature
anyone could want in a flagship phone. 
So in a nut shell, it was an upper mid-range SmartPhone with a flagship
spirit that focused on and cared about the unique user experience.
---
Moto G (2013)
Motorola
followed the same script when they dropped the Moto
G in 2013 while
rivals were rightfully spending big on flagships, Motorola smart-fully did the
opposite, it was different, and there was a big niche in the
market nobody was looking at. 

They
targeted the emerging markets with above average specs. Motorola grabbed a
piece of the pie, by providing Android to users who previously could not afford
not only a flagship SmartPhone, but could not own a smartphone. It presented a great experience at the affordable end
of the market.
Nexus 6 (2014)
---
As the saying goes "if it
ain't broke, don't fix it" Motorola took this to heart as all they did was
simply took the Moto X and scaled it up to the size of a phablet, gave it more
specs and power to give us the Nexus 6 and they did a good job with it too.
Google and Motorola
Mobility came together to develop The Nexus 6 as a phablet co-developed that ran
the Android operating system.  Appropriately named the Nexus 6 (codenamed Shamu) as the SmartPhone was the sixth device in the Google
Nexus series and the successor to the Nexus 5, and carrying on the Nexus
lineage powered by the Android
5.0 "Lollipop" OS that first appeared with the Nexus 6.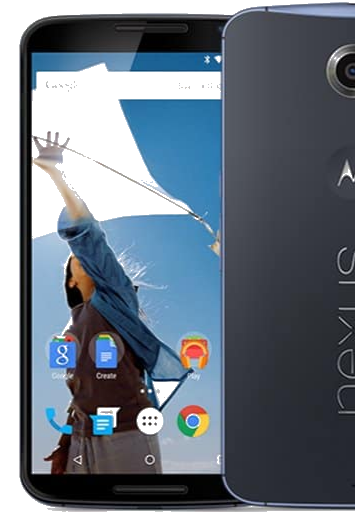 Motorola
went large, they went BIG, literally, this was the "era" of the big phone known
as the Phablet, which made sense as the SmartPhone was becoming the main
one-stop-shop, the ultimate all-in-one for personal entertainment, information and utility when on the move or
not,  besides that's what all the
rivals were releasing, so there for the Nexus
6 saw
Motorola 2014 going large when they dropped the Nex 6 device that moved them into
the phablet territory.
 What did the Nexus 6 bring to the table?  It was a fantastic all-round SmartPhone with
the latest version of Android, good
chipsets with plenty of power, with excellent all-round performance, firm
build backed by an attractive design from the design of the Moto X. 

Primarily aimed at heavy flagship mobile
phone users and to true Android fans.
Like we said in the beginning "if it
ain't broke, don't fix it" in fact improve it further, then give it a good
undercutting price.
---
Moto
Z and Moto Mods (2016)
Lenovo
launched the Moto Z in 2016.  The Moto
Z was far more than met the eye, it looked like and functioned like a
regular SmartPhone however, it excelled better than the rest when in a
different mode, through exclusive customised attachable accessories assigned to
do a function including improved speakers, printers and cameras and then some more including projectors.  
With
contact points on the back of the phone, that sends data and power between the add-on
Mod and the phone. Each Mod
attaches to the back of a Moto Z-series SmartPhone using built-in magnets.
The
question is was the Moto Z a Flagship SmartPhone or just one that's stands out
from the rest, allowing PhoneUsers to amplify interested functions and features
on the phone using accessories that work much better than the phones ability.
The Moto Z wasn't a flagship it was like a pioneer device, – as since then,
even though Motorola foresaw the gap anyway, Moto Mods
has been an eye opener for mobile accessories makers who manufacture these
add-on accessories for phones still continues and as for Motorola, it went well
beyond the original phone, the Moto Z as
the Moto Z2, Z2 Play, Z2 Force and
Z3, Z3 Play followed.
Hasselblad True Zoom
Hasselblad
Moto Mod camera helps to transform the Moto Z it into a "proper"
camera.  They called it "True Zoom", very
simple to clip on using the magnetic facility, then using the normal camera app
and you're ready to go, as we have" plug n play", here its simply "clip n snap".
Produced by Hasselblad and Motorola, but first who is Hasselblad?  They are a leading manufacturer of
digital medium format cameras and lenses renowned for their iconic design, however True Zoom was engineered
by Motorola rather than the prestigious Swedish camera maker who primarily use
metal to produce cameras. The True Zoom has some plastic incorporated into it,
making it ultra-lightweight, which is excellent for the sake of portability, after
all it attaches to a mobile phone.
With a
10x optical zoom lens, from a 25-250mm equivalent that allows it zoom-in
without dropping quality until it gets to the 10x limit. Featuring f/3.5-f/6.5 aperture is modest with its highest
resolution video capture which sits at 1080p30.
JBL SoundBoost / SoundBoost 2
To make
the SoundBoost speaker, Motorola joined with JBL an American company that manufactures high-end Premium audio equipment such as wireless
Bluetooth speakers, Android & iOS headphones,
subwoofers, home theatre systems including loudspeakers and headphone Speakers, which take your
music to the next level. They created the SoundBoost, with
Built-in kickstand.
A stereo
loudspeaker with two three-watt drivers and for 2017 they dropped SoundBoost 2,
with fabric-covered, splashproof. The Mod amplifies the phone's sound Giving
your SmartPhone a boost with powerful stereo sound.  Snap on the speaker and it plays instantly.
No pairing. No hassle.
Moto Insta-Share projector
The projector, Motorola calls the Moto
Insta-Share Projector, that can beam a video or image measuring up to 70-inches diagonally
from any angle, onto any surface. It also has a built-in loudspeaker and built-in stand With an ultra-thin design, the Insta–Share Projector
goes wherever you go. Slip it into your pocket or bag. The Moto Insta–Share
Projector magnetically snaps easily onto the Moto Z phone so you can
immediately start projecting photos or that video, basically your own private
portable cinema in your hand.
Moto GamePad
This Moto Mod works with Moto Z phones that are compatible, they called it The Moto Gamepad, it's a rigid cradle that Transforms any moto z into a handheld gaming console literally in just
one Snap-On movement, it syncs and begins functioning as soon as you snap your
phone on the connection port consisting of authentic physical buttons and
controls for that true game Play experience of the latest games on the move. 
The Moto GamePad has all the physical controls of a true gaming device.
The Gamepad's has its own charging capabilities with a 1,035mAh battery
on-board using  A USB-C charging port is
used to charge the battery, which can last up to eight hours of gameplay.
Moto 360 Camera
The Moto 360 Camera is a Moto Mod that allows recording 360-degree
video at 4K resolution with two 12-megapixel cameras and can also
record 3D audio using four built-in microphones.
Motorola released the Moto Z2 Force in 2017, August 10, with
the snap on 360-degree camera that can work with any phone in the Moto Z line-up. When one angle isn't enough, it allows the
user to capture everything by just Snapping on the 360
degree camera, and capture interactive
video, audio, and images from every direction.
Polaroid Insta-Share Printer
The Insta-Share
printer, can print images on real papers so you can stick them onto your fridge
rather than your Facebook page.  Polaroids
for those who don't know or remember is the ability to take a photo anywhere
and have it appear on paper right there before your eyes with no need to
process.  Users can re-live the past with
the Polaroid Insta-Share Printer.  It
transforms your moto z into a super-portable
Polaroid camera just Snap, print and share. Anywhere.
Livermorium Slider Keyboard Moto Mod
Here with this Mod, the Livermorium
Slider Keyboard Moto Mod allows dedicated fast typing good for business and
students, just clip on and slide out the angled keyboard.
Incipio
Vehicle Dock
When driving
around in your car and you need to access your phone for what ever reason, its
vital to do it safely when using a Z
series phone, that's where the Incipio Vehicle Dock transforms your phone into
an in car display and functioning device, look at it as your in-car personal
assistant.
Just clip
the phone into the dock and Android Auto launches, including full music control,
navigation and more.
Motorola Razr (2019)
At last at
last, did Motorola finally drop a PROPER Flag Ship SmartPhone when they released
the Razr back in 2019? However, did this
do something of a service to the overall aims of Motorola as being a pioneer in
the MobilePhone industry as a whole?

Motorola RAZR (2019)
Motorola RAZR (2004)

It was
August of 2013 when Motorola released the Moto X its first all-new phone under
the stewardship of Google, MobileUsers and rivals were waiting and expecting an
explosive release, it wasn't that, but however it got good attention.

Then in
2014 The Nexus was released, dubbed as the ultimate Android device, it was
Motorola's first Phablet.
Did the
Moto and the Nexus series really provide a proper flagship?  Or were they just devices that didn't just mainly
focus on specs as flagships should, but more about the experience and not about
the bells and whistles.
clam shell design

Well it
looks like Motorola finally released a SmartPhone with a "big bang" plus in
addition, they also brought back their most iconic and successful Mobile Phone
the Razr released way-back in 2004, which was The Motorola RAZR
best-selling clamshell of all time.  This
looked like the blue print for Motorola's future.  The Razr
was really brought up to date and reinvented with a folding screen, and
familiar clam shell design that allows you to fold your phone in half. 
It attracted a lot of expected due attention.

The bottom line is if anyone ever doubted if the new Razr was a
flagship, the price tag of $1500 was the main indicator that it was.  The
main reason why the new Razr was so expensive (Moto Razr has a hinge 4 years in the making) is due to the intricate
hinge system and the flexible OLED display screen.  We saw something similar with a
rotating mechanism of more than 200 high-precision different parts with the
Motorola AURA.  The Aura used to be a
luxury device (and still is) with a huge $2000
price tag and that's back in 2008.
In
comparison with rival flagships, the specs inside is on a good level, with 6GB
RAM and 128GB storage accompanied with a 15W TurboPower fast charging ability
for the 2510mAh battery powering the phone, however Motorola stuck to an
older Snapdragon 710 chipset.