Tillie and Millie are 7-8 month old female Cross-Breeds. They are housetrained and good with dogs also good with cats and kids. They are super cute and beautiful sisters. They are small size (while on pictures look bigger): 39 cm – 42cm / 7 – 8 kilos.
Available for adoption separately or together. Arrival planned on Sunday 20th of February. They are waiting for her forever home so-so long.. They been fosters for 6 months! They are very much human oriented and very friendly. While can be little shy with unknown people from start, might need patience during the first few days' settlements, while eager to build trust promptly, just because adore humans including kids.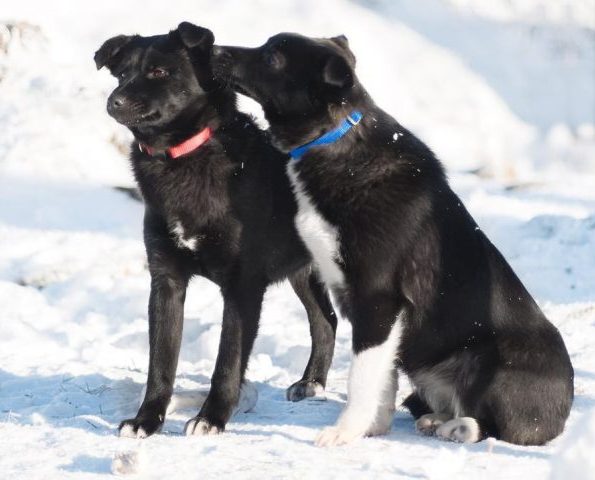 Cheerful and playful, but same time calm and good tempered. They are friendly with the other dogs, but can be timid with too big and pushy. They can tolerate cats. Can suit any dog lovers family, which has patience to let dogs settle and decompress through the first few days.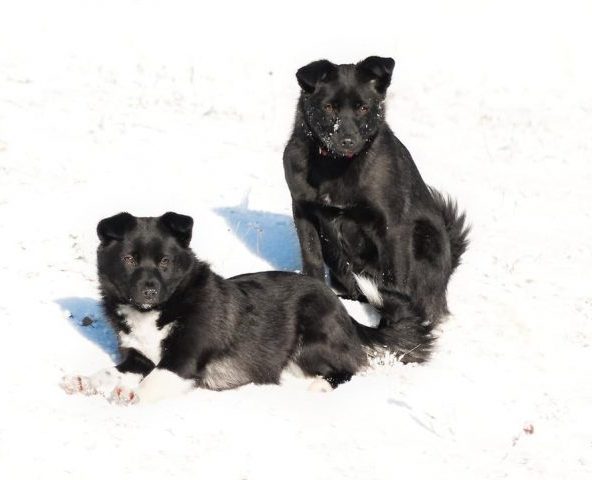 They were abandoned as tiny puppies in the forest. Now girls are at home based foster in Belarus. TILLIE and MILLIE deserves to live at home being surrounded by love and care and ready to pay back with unconditional love and loyalty.
They have no known health issues; not neutered due to young age. Full vaccination pack (rabies, DHLPP), provided worms treatment, microchipped. Preassigned adopters should be ready to collect the dog on arrival day at one of THREE collection points on their choice: near FOLKESTONE or near OXFORD or MIDLANDS.