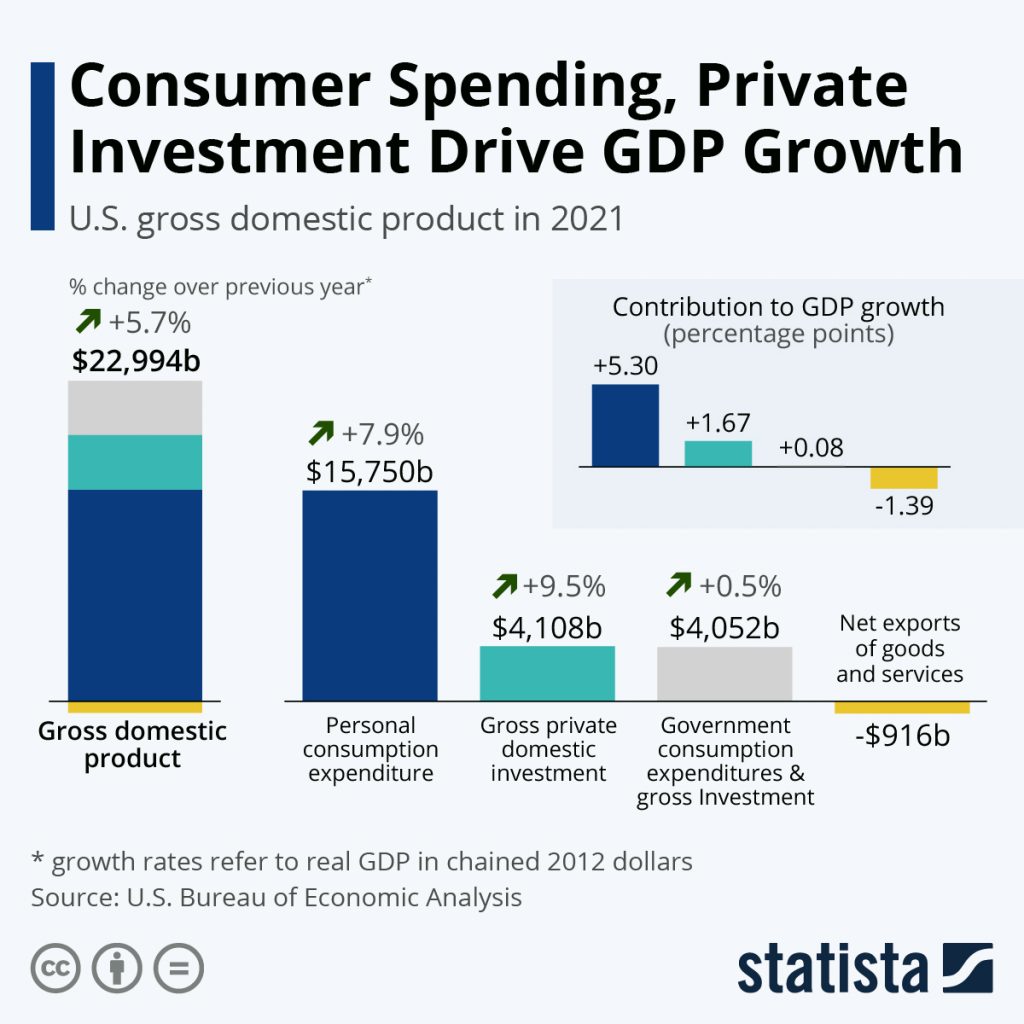 According to the first preliminary estimate released by the U.S. Bureau of Economic Analysis(BEA) last Thursday, real GDP increased 5.7% in 2021, more than making up for the 3.4% decrease suffered in the previous year.
Increases in personal consumption expenditure (both goods and services) and private domestic investment were the main drivers behind the upswing, as government spending stalled and imports outpaced exports, leading to a negative overall contribution from international trade.
Personal consumption, by far the largest component of the GDP, increased by 7.9 percent compared to the previous year, thanks to a steep increase in spending on (durable) goods and a more moderate rebound of service spending compared to lockdown-stricken 2020. .
This chart breaks down the 2021 GDP into its four components and shows how much each component contributed to the total growth of 5.7%.