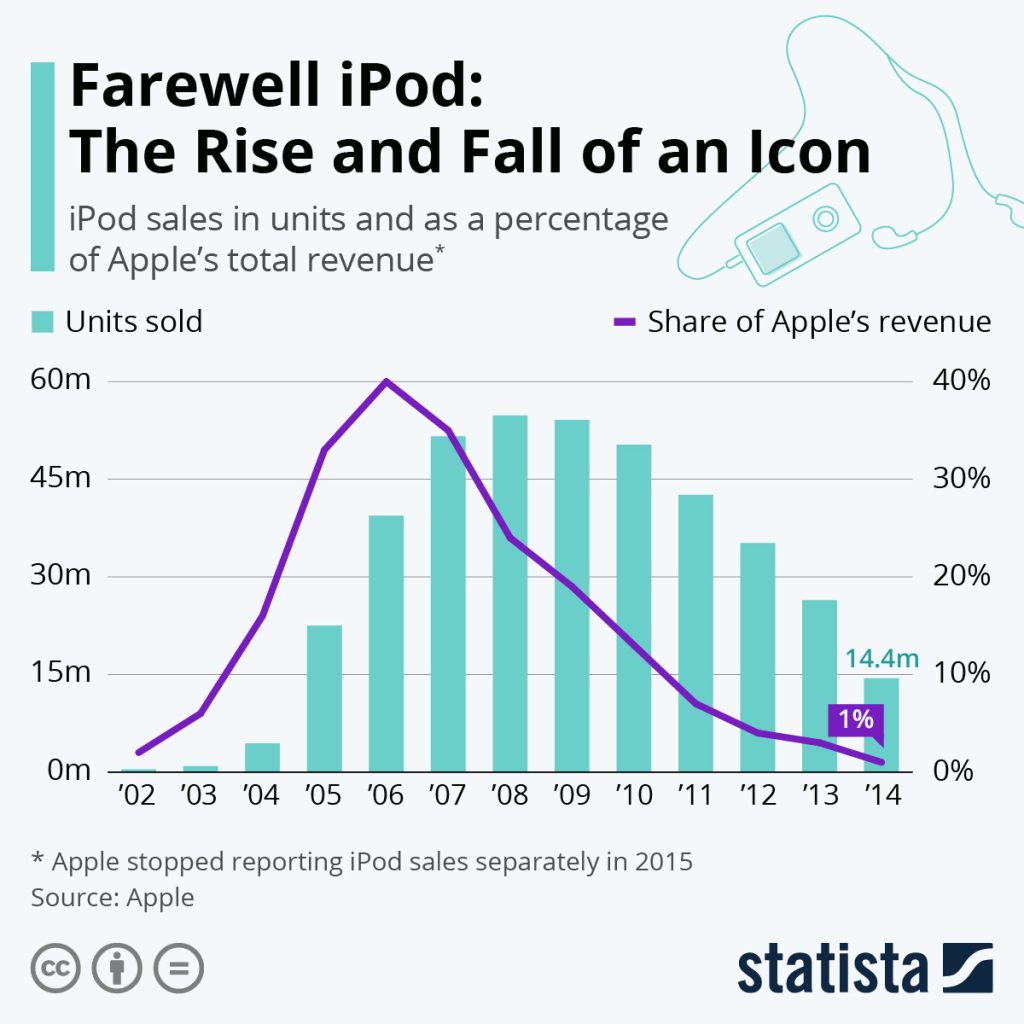 "With iPod, Apple has invented a whole new category of digital music player that lets you put your entire music collection in your pocket and listen to it wherever you go," said Steve Jobs, when the first iPod was introduced in October 2001, adding "listening to music will never be the same again,"
iPod accounted for 40% of Apple revenues in 2006. Sales started declining in 2009.
In 2014, the last year Apple broke down iPod sales as a separate category, the company sold 14.4 million iPods, down from nearly 55 million units in 2008.
That year (2014), the iPod accounted for just 1.25% of Apple's revenue.
Between 2001 and 2014, Apple sold roughly 400 million iPods, and another (estimated) 50 million since.